If you've been part of the gaming scene for a while, you're well aware that Minecraft has staked its claim on virtually every gaming platform out there. Whether you're a newcomer to the block-filled world or a seasoned veteran, you've likely wondered about Minecraft cross-platform compatibility: Can you team up with your buddies on different consoles for some epic Minecraft adventures? You're in the right spot, and we've got some fantastic news for you.
Is Minecraft Cross Platform or Crossplay?
Yes, indeed! Minecraft totally supports cross-platform multiplayer! That's right, it doesn't matter if your friend is on a Nintendo Switch and you're on a PlayStation, or they're on Xbox and you're on PC – you guys can still meet up in the wonderful world of Minecraft for some blocky fun.
The crux of the matter is this: with cross-platform multiplayer, you can connect, collaborate, and compete with your fellow gamers, irrespective of the platform they're on. However, before you rally your troops and strategize your next epic build-off, it's crucial to understand the rules that govern this utopia. Minecraft crossplay, while revolutionary, isn't a chaotic free-for-all.
The first thing of Minecraft cross-play is version alignment. It's imperative that you and your friends are running the same version of Minecraft. If you're not synced up, you can't link up, it's as simple as that. But don't fret, we'll delve deeper into the distinctions between the versions in the next section.
Minecraft Versions
Minecraft, in its immense versatility, exists in two distinct versions: Java and Bedrock:
Java Edition – the original version of the game, is accessible to players on Windows PC, macOS, and Linux. It's the OG version, the one that started it all and carries with it a certain prestige and reverence in the Minecraft community.
Bedrock Edition – on the other hand, is the universal sibling, designed to bring Minecraft to virtually every other platform. Whether you're on Android or iOS, Nintendo Switch, PS4, PS5, Xbox One, or Xbox Series X/S, you're entering the world of Minecraft through the Bedrock Edition.
Understanding which version you're playing is crucial for successful cross-platform play. If you're on different versions, you're basically in different worlds – no crossplay possible. So, keep this in mind as you plan your next Minecraft multiplayer session.
Limitations in Minecraft Crossplay Support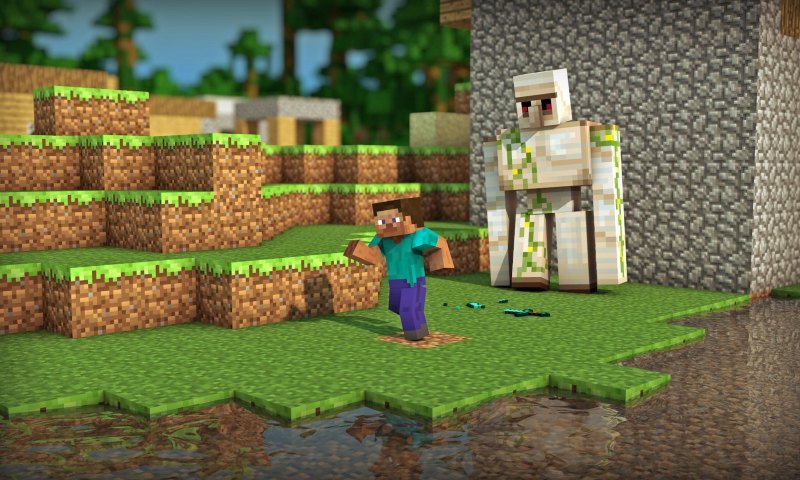 Minecraft's cross-platform functionality isn't universal, and players on older platforms like Xbox 360, PS3, PS Vita, Wii U, and 3DS should be aware that they don't have access to this feature. As these platforms are beyond their lifecycle peaks, they unfortunately lack the necessary updates and features to support crossplay compatibility. If you're still on one of these devices, it may be time to consider an upgrade if you want to join the cross-platform bandwagon.
Following the title's initial launch, Minecraft continues to be made available on a wide variety of platforms. Minecraft is available on the following systems where you can enjoy cross-play support:
Windows
macOS
Linux
Android
iOS
iPad OS
Xbox 360
Raspberry Pi
Windows Phone
PlayStation 3
Fire OS
PlayStation 4
Xbox One
PlayStation Vita
Wii U
Apple TV
tvOS
Nintendo Switch
Nintendo 3DS
Another key aspect to remember for successful cross-platform multiplayer is version uniformity. For a seamless gaming session with your buddies, it's vital that everyone is on the same game version. Otherwise, you'll find yourself on different wavelengths, unable to play together.
In case of any compatibility issues, you have the option to join a third-party server and engage in multiplayer that way. Understanding these limitations is essential to managing your expectations and ensuring a smooth, enjoyable gaming experience.
More Related Guides: