Since its release in March 2021, Monster Hunter Rise has taken the gaming world by storm. The game has been praised for its innovative gameplay mechanics and stunning visuals and has quickly become one of the most popular games on PC and consoles. One of the most common questions asked by gamers 'Is Monster Hunter Rise cross-platform or crossplay.'
With the release of the title on PS5, PS4, Xbox Series X/S, and Xbox One on January 20, 2023, the game is now available on all the major platforms, and fans are delighted to have a lot of fun. But when it comes to multiplayer games, crossplay and cross-save are one of the most desired features in this modern world, which gamers want in every latest release. And why not? It's always an amazing experience to play with friends regardless of what platforms you are your fellows have. If you wonder how much Monster Hunter Rise offers in terms of cross-platform support, read the details below.
Is Monster Hunter Rise Cross-Platform or Crossplay?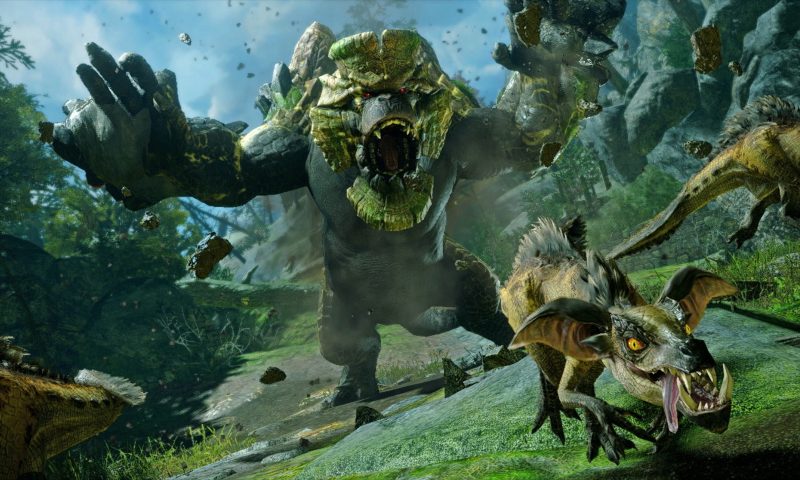 To say that simply, there is no Monster Hunter Rise crossplay available between PC, Nintendo Switch, Xbox, and PlayStation. Its multiplayer is currently exclusive to specific platforms with no plans to expand its system capabilities. It means the players on the Xbox, PlayStation, or PC cannot join or play with other players on the Switch.
But there is good news for Sony console fans, PlayStation 4 and PlayStation 5 users can play Monster Hunter Rise can have cross-save and cross-gen without any problem. Similarly, it's also possible for players to have crossplay multiplayer between Xbox and Windows' Xbox app on a desktop computer.
That's a lot of disappointment for many players across the globe, especially those playing on different gaming systems. Cross-platform compatibility is becoming increasingly common in multiplayer games, with some titles like Fortnite offering the ability to play with friends across different platforms. Unfortunately, Monster Hunter Rise does not offer this feature.
Will Monster Hunter Rise Be Cross Platform or Crossplay in the Future?
Crossplay and cross-generation for Monster Hunter Rise is not currently available on any game's platforms and even is not anticipated to be added later in the future. Capcom has confirmed it on social media, and that's very bad not to have support for one of the most popular titles played worldwide.
We've heard your requests for Cross-Save / Cross-Play for #MHRise & #Sunbreak, but unfortunately, after looking into it throughout the development process, we found we are unable to implement it this time. As always, we appreciate your continued feedback and support.

— Monster Hunter (@monsterhunter) October 11, 2021
We don't know the actual reason, but it has remained a problem since the PC version was released a year ago, and the developers have said they won't be able to bring this element into the game on Windows systems. As we know, many games with cross-generation require an additional account in-game so that you can play across other platforms, and that's the main concern of not having this multiplayer feature between PC and consoles.
However, we are still determining if the developers will change their minds in the upcoming time and may put some hard efforts into implementing Monster Hunter Rise cross-platform by looking at the demands of their fans. In the meantime, gamers on their respective platforms can join up to four other local players or take down dangerous monsters with up to three friends online. There is also the ability to play with players from different regions as long as they both have the same game version.
More Crossplay Guide: