There's one question you might be asking, "Is GTA 5 crossplay or cross-platform?" You have probably spent a lot of time playing the game if you are here. Or maybe you and your friends have been up to no good in the dynamic world of GTA Online. This game is a masterpiece created by Rockstar Games set in the grimy city of Los Santos.
Since it was released around ten years ago, Grand Theft Auto 5 has amassed more than $1 billion in sales within a few days of its launch and ranked second on the list of best-selling games worldwide. A large and dedicated fan base has developed around each of these games, and fresh blood continues to flood every day.
If you're curious whether you can complete different missions or finish the GTA V's weekly with your buddies, this guide is here to help. In this post, we'll take a closer look at cross-play multiplayer support for GTA 5 and give you all the important details you need to know.
Is GTA 5 Crossplay or Cross-Platform?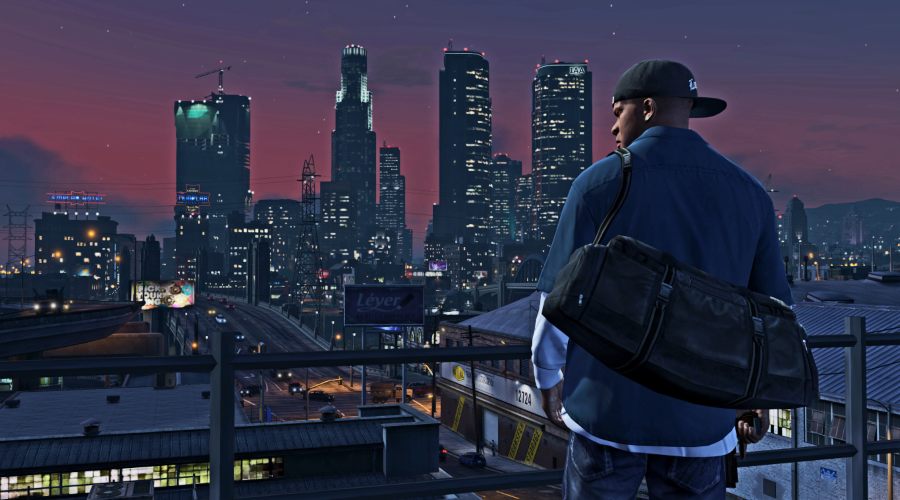 Can you team up with your buddy playing GTA 5 Online on Xbox while on your trusty PlayStation? Or maybe you're a PC gamer hoping to have fun with a friend on their console. We realize this news may not be welcome, but here it is. Currently, GTA 5 does not support cross-platform play, which is disappointing for a game of its caliber.
Despite its increasing popularity, Rockstar Games has yet to incorporate cross-ability into GTA 5 or GTA Online. As a result, it is not possible to play with friends on different platforms. Even the PS5 players who own the latest console edition cannot play with their PS4 fellows. The only possibility of playing with each other is using the PS5's old version. On the other hand, those gamers who buy the game's copy from the Steam store can join the matches with others who own it from the Epic Games store.
Despite this popularity, Rockstar has still made no plans to implement GTA 5 crossplay even when the title has one of the biggest communities in the gaming industry. Modern multiplayer games typically allow their fans from different platforms to connect during gameplay sessions. While this may be disheartening, remember that each gaming system has unique options and communities. Indeed, you can't go on a crime spree with your buddies from other platforms, but that doesn't mean you can't have a good time in Los Santos alone.
Why is there No Cross-Platform in GTA 5?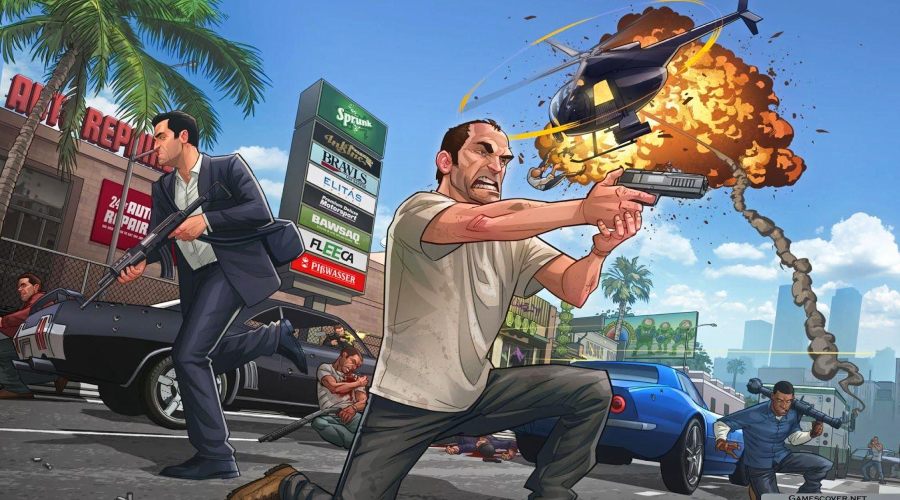 We need to discuss some potential reasons why there is no GTA 5 cross-platform support. First, it isn't easy to implement crossplay multiplayer between different platforms as it requires more effort, time, and money. In addition, each gaming system functions on its unique engine or OS, which makes creating a video game to be played across them challenging.
Secondly, all these devices, whether Xbox, PlayStation, or PC, regularly save the game files locally on the system. For example, the Xbox console uses a specific Microsoft server to access a centralized data file. So, you must have an active internet connection and Microsoft's Xbox console. As you play the game online, every platform access the company's servers to get the game's data to make it run.
The third and last reason is that Grand Theft Auto 5 arrived on all these gaming platforms at different time periods. Developers may need to make some upgrades on each platform to ensure a fair gaming experience when players from different environments join the same lobby.
Is GTA 5 Cross-Generation?
We now have good knowledge of cross-play support, but what about cross-generation? It seems like a familiar concept, doesn't it? Yes, it's another ability that lets you play games with your friends using different versions of the same console. The best example is the compatibility between the PS4 and PS5 or the Xbox One and the Xbox Series X/S.
You may think if it's possible to team up with a friend with a different edition of the same console, like the PS4 or the PS5's old/latest version since you can't play Grand Theft Auto 5 across different systems. Unfortunately, Rockstar Games doesn't even allow cross-gen play for the game. If you play on a PS5, you will only be matched with other PS5 players, and the same rule applies to the Xbox console.
Will GTA 5 Be Cross-Platform?
As passionate fans of this game, we often imagine the chaos we could cause in Los Santos if we could team up with our friends from different platforms. But will we ever see that come true in GTA 5 Online? Let's take a closer look at the situation.
The developers have no official statement about crossplay coming to GTA 5 or its online counterpart in the future. Despite the frequent updates, Rockstar Games has not added this feature, and there is no indication of interest from the company. I understand this isn't the type of news anyone wants to hear.
Given that we are already far into the game's lifespan and that the title itself is almost 10 years old (doesn't time fly when you're having an enjoyable time? ), the odds of cross-platform play being implemented at this point appear low. It may not happen next, especially when the company focuses on its upcoming GTA 6.
Final Words
Sadly, the situation is that GTA 5 does not currently offer cross-play or cross-generation multiplayer. It isn't very pleasant, but remember that every new generation of devices brings exciting new opportunities.
Indeed, one can never tell. We already know that production on GTA 6 is well underway; the upcoming installment in this series may finally include our desired feature. However, in the meantime, you can still indulge in the thrilling experiences of GTA V and GTA Online, which offer a world of crime, chaos, and entertainment. Don't stop discovering new things, creating new experiences, or enjoying good times!
Read More