Since it was released roughly ten years ago, GTA 5 has amassed more than $1 billion in sales within a few days and ranked second on the list of best-selling games worldwide. Rockstar Games has experienced tremendous achievement, particularly with GTA V online. With that, it has provided a substantial financial cushion for the firm. However, one important question regarding GTA V, which usually surfaces on the web, "Is GTA 5 crossplay/cross-platform?"
The Grand Theft Auto 5 realm is a chaotic and exciting place to be, even if you're playing the single-player campaign or jumping into the multiplayer mode. You and your friends probably have different gaming platforms but want to play GTA V with each other irrespective of the various available systems. That's where the crossplay support comes into action, as it is only possible if the developers have included this feature in the game.
So, if you want to know whether it's possible or not to complete different missions or conclude the GTA V weekly updates by playing with your friends, this guide is for you. Below, we explain everything we know about GTA V & GTA Online cross-platform or crossplay functionality.
GTA 5 Crossplay Explained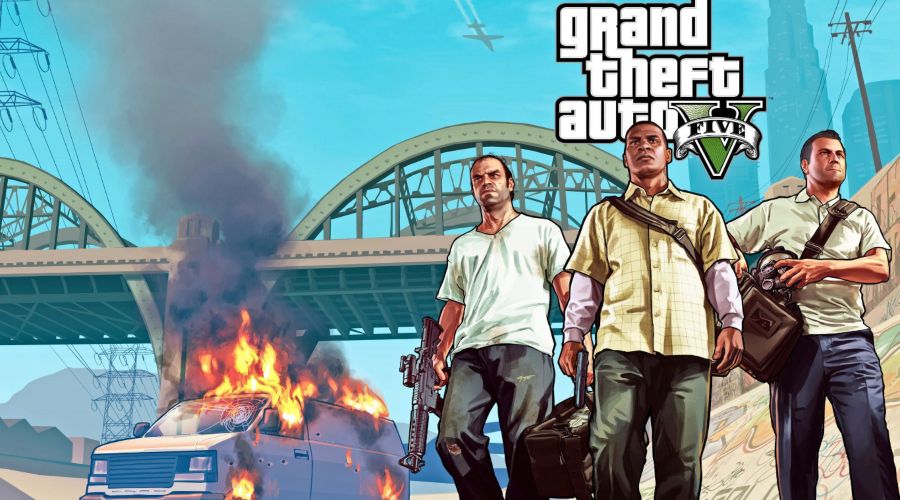 The players can purchase the in-game Shark Cards with real money, a steady revenue source for the company from its GTA Online. That's the biggest reason the Rockstar Games has consistently released so many updates and new elements in GTA V to maintain players' interest.
And why not? If an organization is getting so much benefit from its release owing to the product's fame, the firm doesn't want that these big numbers will start to fall. It forces the developers to keep attracting their fans by regularly offering something new to their users. So far, we have received a lot in Grand Theft Auto 5 Online, but that's not the end, as there is much more to come next.
Considering the game's massive fan base, it's no surprise that GTA Online has formed a great number of gaming communities from all over the world. That situation comes true when we see that many big streamers around the world regularly do GTA streams. But with that, the players desperately want to know, "Is GTA 5 & GTA Online crossplay/cross-platform?" Why? Because they always desire to spend time adventuring in the GTA's wide made-up environment with their buddies to perform different interesting activities.
Despite this popularity, Rockstar has unfortunately made no plans to implement GTA 5 cross-platform support even when the title has one of the biggest communities in the gaming world. Modern multiplayer games typically allow players from different generations to connect during gameplay sessions.
But we know that Grand Theft Auto 5 and GTA Online were released almost a decade ago, and crossplay multiplayer had no good existence at that time. The cross-generation feature arrived only a few years earlier, and we have received it in many recent games. It's fine if Rockstar Games could not include this functionality on the debut time, but the company could implement the GTA crossplay as an update.
Is GTA 5 Crossplay/Cross-Platform?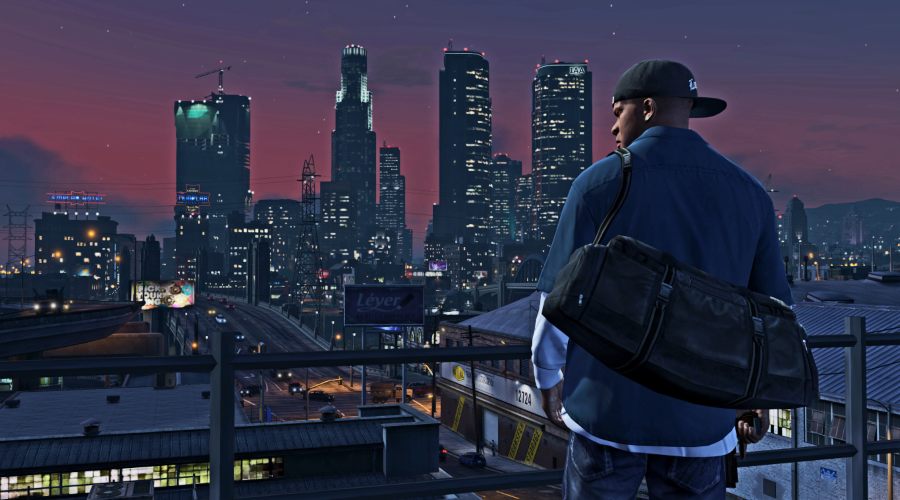 At the time of this writing, sorry to say but there is no GTA 5 crossplay or cross-platform available. In this modern era when we have this multiplayer functionality in so many popular video games, this is a huge letdown that Rockstar Games has not provided anything regarding this to its passionate enthusiasts. It means if you are playing on PC and your friend is on PS5, PS4, or Xbox, both of you can't play together because of the cross-gen restrictions. Similarly, cross-platform is not possible between Xbox and PlayStation.
Even the PS5 players who own the latest next-gen console are not able to have some fun together with their PS4 friends. The only possibility to play with each other across these two Sony consoles is by using the old edition of PlayStation 5. On the other hand, those gamers who buy the GTA 5 or GTA Online PC version from the Steam store can play with others who purchased the game from the Epic Games store. The reason why it's possible is that both of these are PC gaming platforms and run on the same operating system.
I must say this is a big disappointment for not having crossplay multiplayer support on a game that is on the top-selling list of the world with such a massive player base. The more bad thing is that the developers have not shown any type of interest in that as there is no statement came from the company as of now. But what we can do about that is only hope for the best and now have to play with friends on the same platforms.
Why is there No GTA 5 Cross-Platform?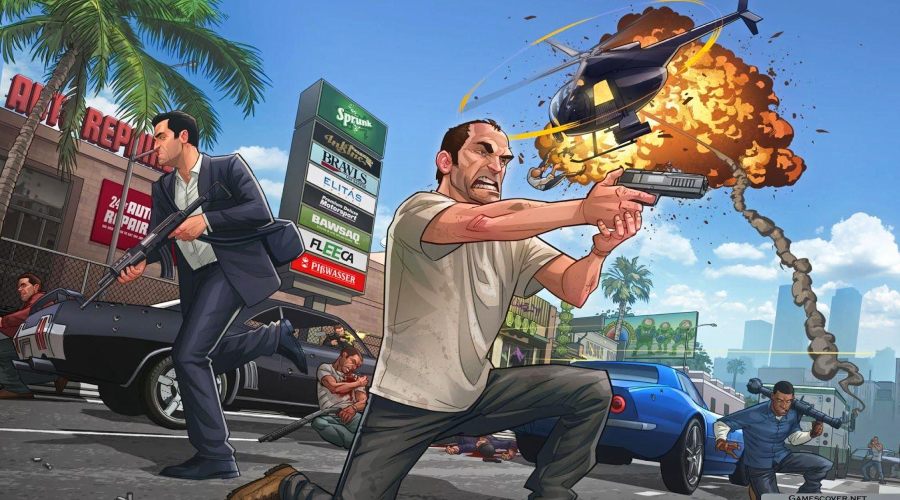 But, there are some potential reasons we need to discuss why there is no GTA cross-platform available. First, it is not easy to implement the crossplay between different platforms as it requires a lot of effort, time, and money. Further, all gaming systems run on their specific engines or operating systems, so making a game cross-gen is a hard job.
Secondly, all of these platforms, whether it is Xbox, PlayStation, or PC, regularly save the game files locally on the system. For example, the Xbox console uses a specific Microsoft server to access a centralized data file. So, an active internet connection and Microsoft's Xbox console are required. As you play the game online, every platform access the company's individual servers to access the necessary data to run the game.
The third and last reason, the game arrived on all these platforms at different times. So, there may be a few upgrades needed to perform by the GTA developers on each platform so that a fair gaming environment is made when the players from various platforms join the same lobby.
Will GTA 5 Be Cross-Platform?
If you are hoping for the GTA V or GTA Online cross-play in the coming time, we recommend you don't keep such good expectations as it looks like nothing will happen. Despite a constant stream of updates, Rockstar Games has not implemented cross-platform support in the game. Even the company has not shown any interest in this feature because we have not heard any official statement until now.
When we have passed almost a decade since the release of GTA V Online, it makes sense if we have not received the crossplay multiplayer. Also, it will not happen next, especially when the company's main focus is on its upcoming GTA 6. Recently, Rockstar Games has stated that the firm will no longer provide updates for Red Dead Online, making it obvious that the studio is prioritizing Grand Theft Auto 6.
Will GTA 6 Be Cross-Platform?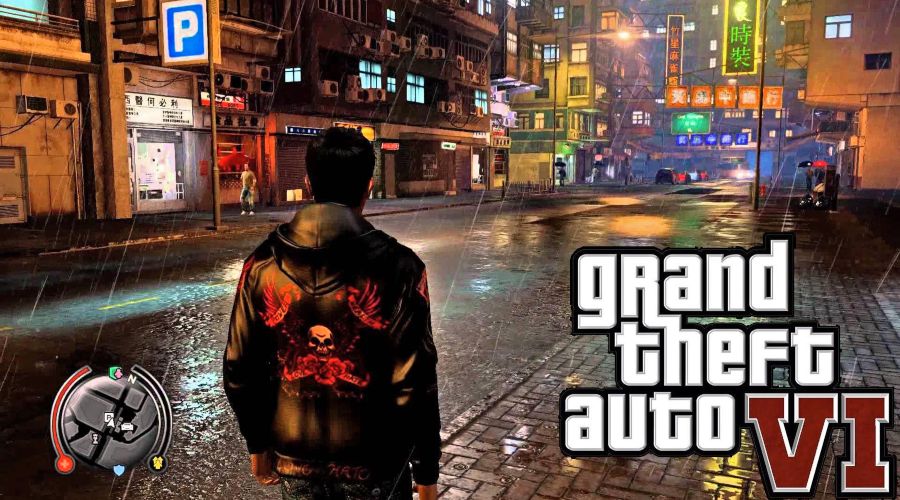 There has been talking of a GTA Online cross-platform, and the latest GTA 6 leaks have strengthened that speculation. Although, Rockstar Games currently hasn't released any formal statements. Despite many allegations, nothing official has been revealed so far regarding the upcoming game's online system.
Many speculate it will merely be an updated version of GTA Online, although the production studio has yet to reveal any concrete plans. Since players keep hanging big hopes on the forthcoming title, we don't know if it will deliver cross-platform multiplayer. Even with an expected launch as far off as 2024, it seems improbable that the game will lack a cross-generation.
Crossplay is a complex element to include in any video game as it requires extensive implementation and testing to guarantee proper functioning. However, fixing any unexpected flaws that the public identifies afterward can be a far more lengthy process. Moreover, this support is very costly and time-consuming, so the developers are not considering it in their old titles. The only possibility is that the players might see this functionality in the upcoming Grand Theft Auto 6.
More Crossplay Guides: