If you're a severe gamer like us, you may be eager to keep your laptop in excellent shape for as long as possible. Particularly given that the battery is essential to your favorite portable computer system.
Just picture yourself in the middle of a thrilling game when your battery unexpectedly acts up or, to make matters worse, bursts. What an absurdly odd catastrophe! Even though it's improbable, accidents have happened that could have been avoided with a little bit of knowledge and care for your batteries.
This is where our expertise comes in handy. We will guide you through the do's and don'ts of keeping your gaming laptop's battery in top form to ensure safety and peak performance. We firmly believe that your gaming experience should be packed with excitement, not overshadowed by worries about your laptop's health.
Why Do Laptop Batteries Explode?
Let's dive in and figure out what causes a laptop battery to explode. The description fits the genre of science fiction. This is not a made-up science theory, though; it's real.
The first thing it's crucial to understand how laptop batteries work. These aren't your standard AA cells; they're a bit fancier. Without being overly technical, the battery in gaming laptops is usually lithium-ion. These nifty little powerhouses store and release energy by moving lithium ions around. This works like a charm most of the time, but things can go awry under certain conditions.
So what could make a lithium-ion battery blow its top? Well, three main culprits usually cause such dramatic scenarios:
One physical damage—like your laptop taking a nasty tumble or getting crushed in your bag.
Secondly, battery overheating and failure can be caused by electrical problems, like a charger delivering an excessive amount of voltage.
Third, a chain reaction known as thermal runaway occurs when a battery overheats and can't cool down. The scenario might become "explosive," with pressures rising to a dangerous level.
Now you might wonder, "Why are gaming laptops specifically at risk?" Great question, my curious friend! Unlike their regular counterparts, gaming laptops are often subject to higher stress due to their high-performance nature. They are designed to run heavy-duty games, which consume more power and generate more heat—two factors that can increase the risk of a battery mishap if not correctly managed.
However, before you start panicking, let's get one thing clear—battery explosions are rare. They're not something that happens to every other laptop. However, like any good explorer, you should take measures against a situation like this by arming yourself with information and resources. Always treat your gaming rig with the respect it deserves; after all, it is your valued companion.
Look for the Gaming Laptop with Long Lasting Battery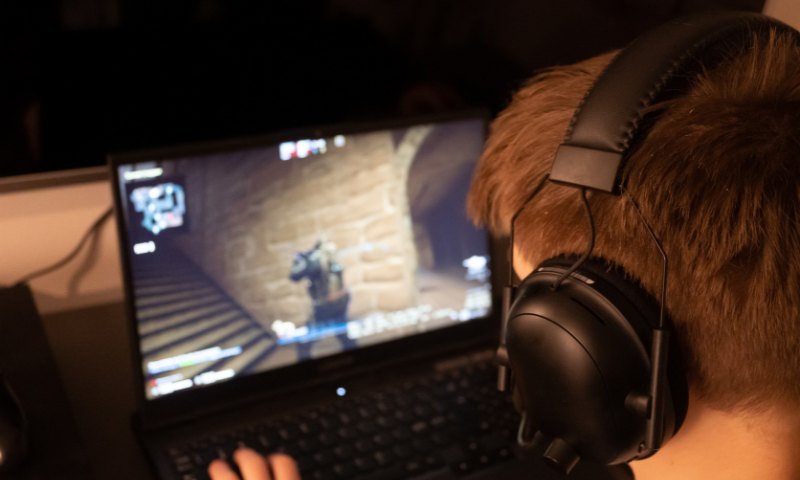 If you're in the market for a new gaming laptop or wondering if your current beast is up to par, this section is for you. Because when it comes to battery safety, the buck starts here—choosing a high-quality gaming laptop.
Now, there's a lot more to battery safety than just the big 'mAh' number (that's milliamp Hours, by the way). In addition to needing a battery that can last through your lengthy gaming sessions, you should look for one that is sturdy and equipped with appropriate safeguards. When shopping for a gaming laptop, check out customer reviews and expert ratings on the battery's lifespan and safety.
Generally speaking, when it comes to battery performance, some manufacturers have a better reputation than others. While we won't name names (we don't want to play favorites, do we?), it's worth doing a little homework to determine which manufacturers put extra effort into battery safety. Check for laptops with features such as overcharging protection and robust cooling systems—these are key for keeping your laptop's battery in safe working condition.
Also, pay attention to the guarantee. The length of the company's warranty can indicate how confident they are in their products. A good warranty that covers battery-related issues is always a plus and provides that extra layer of assurance. Remember, your gaming laptop is an investment, and you want to ensure you're covered in case things go sideways.
Use Your Gaming Laptop Properly to Increase Battery Lifespan
Now you have understood how to choose the top-notch laptop with a decent long-lasting battery – it's time to discuss how to properly use your precious high-priced gaming notebook to make sure its battery can last a few years without being replaced. Because even the most robust dragon can fall if not treated right, the same goes for your gaming laptop.
First, we'll go through what you should do to keep your battery in top shape. Extreme heat or cold can harm a battery, which many people don't realize. In other words, your laptop would not do well if you took it to the middle of a volcano or a cold tundra, although both settings sound amazing for gaming. Don't leave your portable device in the car on a hot day; ensure it's kept in an excellent, well-ventilated spot.
Let's speak about some intense gameplay right now, the kind that gets your heart racing. It's precisely what the machine is designed for, although it might be hard on its power source. Just as a marathon runner wouldn't sprint the entire race, you shouldn't always have your laptop running at full throttle. Taking breaks between gaming sessions will not only save your battery but might also improve your game. Sometimes, stepping away can give you a fresh perspective to beat that boss!
One more thing, friend—moderation is vital. Gaming is fun, we get it, and it's easy to get lost in the world of epic battles and fantasy realms. But remember, your laptop needs rest too. Regularly shutting it down completely, instead of leaving it in sleep mode, can help maintain its overall health.
Treating your laptop carefully might not sound like the most exciting part of gaming, but believe us, it's just as important as choosing the proper armor in an RPG. It's all part of being a responsible and intelligent gamer. So game on, and remember to look after your digital steed.
How to Make Gaming Laptop Battery Last Longer?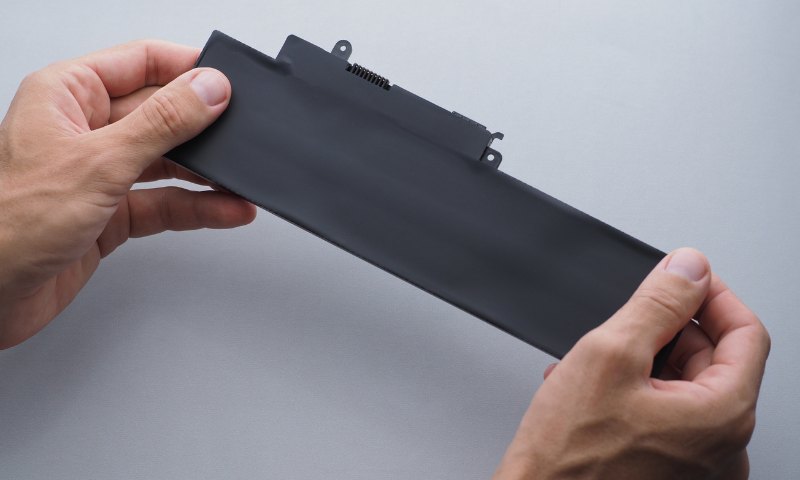 Now let's assume you've invested in the proper gaming laptop and have been using it proficiently. Excellent! However, that's not the end of your journey to keep your laptop's battery working fine. Maintaining your gaming laptop battery is like tending to a prized warhorse—it requires regular care and attention to keep it in fighting shape.
Regular Health Check: First, your gaming laptop isn't just a tool; it's an investment that deserves regular check-ups and maintenance. You'd be surprised how much a regular 'health check' can extend your laptop's life and battery. That could be as simple as cleaning dust from the vents and checking for any signs of battery swelling or overheating.
Charging the Battery Correctly: Charging your laptop seems simple. Just plug it in and wait until it fills to 100%. Well, that's not exactly right. To maintain the battery's durability, a few extra steps are required. One thing you may do is not constantly keep your laptop plugged in. When the battery is complete, removing it from the charger is best. Also, avoid complete discharges as often as possible to prevent battery stress. Generally, the best-case scenario is to keep the battery between 20% and 80% more often.
Don't Miss Important Updates: Then there's the world of software updates. Yes, they can be annoying, especially when they pop up during a game's crucial boss fight, but they're vital for your laptop's health. Updates often include power management improvements to help your battery perform better and last longer.
Battery Safety Measures for Your Gaming Laptop
There are a few specific safety measures to protect your gaming laptop's battery:
You might not realize it, but how you store and carry your laptop can make a big difference to its battery. Avoid squeezing your laptop into tight spaces or stacking heavy items on it. Your notebook is not a knight in armor—it doesn't fare well under pressure! And, of course, keep it out of extreme temperatures, as mentioned earlier.
Up next, we delve into the fiery depths of overheating. Your gaming laptop is a hothead, especially when running resource-hungry games. So, it's essential to keep it cool. Ensure it's on a hard, flat surface to let the cooling system work effectively. You might also consider a laptop cooling pad—an external device that provides additional fans to help keep temperatures down.
You might wonder, "What if my laptop does overheat or the battery starts to swell?" If this happens, you should stop using it at that moment. Continued use can be a safety risk. The best action is to take it to a professional for inspection. It might be a hard pill to swallow, but your safety is more important than the final level of your favorite game.
Recognize and Respond to Battery Warning Signs
Recognizing and responding to warning signs is like spotting a trap before you step on it—a skill that every seasoned gamer and laptop owner should have.
So, what are the warning signs we are talking about? They can vary, but here are some common ones: your laptop overheats more often, the battery drains very quickly, the case around the battery bulges or deforms, or the laptop shuts down unexpectedly. These are all symptoms of a potentially failing battery and indicate that you should have it checked out.
Taking immediate action is essential if you notice any of these warning signs. Just like you wouldn't ignore an enemy approaching in a game, don't ignore these signs! First, stop using the laptop and disconnect it from any power sources. It helps prevent further potential damage or safety risks.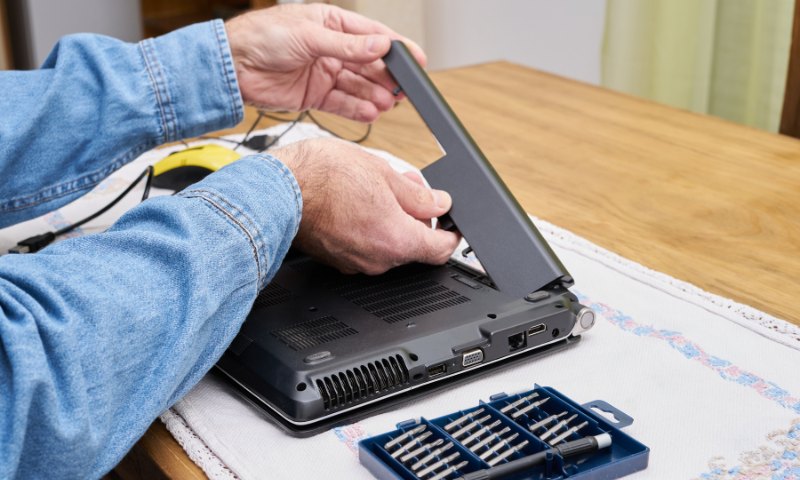 Now, you might be tempted to try fixing the problem yourself—after all, you've overcome more challenging enemies in your games. However, consulting with a professional regarding potential battery issues is always best. Your gaming rig is a complex machine, and attempting to fix serious issues yourself could do more harm than good.
Read More