Apple's iPad has been a game-changer in the tech world, and it's hard to deny the convenience and productivity that come with it. But is an iPad really worth the investment? In this blog post, we'll look at 6 reasons why an iPad may be the perfect device for you. Let's jump in and explore the potential that an iPad has to offer!
Is an iPad Worth It?
If you're looking for a powerful tablet that offers the best of both worlds — a tablet and laptop experience in one device — an iPad could be worth it for you. The Apple iPad is an amazing device that combines the mobility of a tablet with the functionality of a laptop. Furthermore, it's incredibly lightweight, easy to carry, and features a large Retina display that is perfect for watching movies and playing games.
Plus, it has a long battery life so you can use it all day without having to worry about refilling the juice. Additionally, the iPad is incredibly versatile and is compatible with hundreds of apps and accessories, giving you plenty of options to customize your experience. All of these features make the iPad an excellent choice for anyone who is looking for a powerful device that brings a lot to its users.
iPads offer a number of advantages over other tablets, such as longer battery life, user-friendly interface, access to the Apple App Store, compatibility with other Apple products, and more security features. Meanwhile, is an iPad really worth it?
Reasons to Buy an iPad
For those looking for an all-in-one device, the Apple iPad is perfect; thanks to its wide array of apps and services, there's no limit to what users can do with it. Whether you're into gaming, video conferencing, or streaming movies and shows, the iPad has something perfect for you. So, check out a few reasons to buy an iPad given below to make a wise decision for yourself.
Durability and Portability
One of the biggest advantages of an iPad is its portability. It is lightweight, compact, and easy to carry around, making it perfect for use on the go. Whether you're traveling, working, or just relaxing at home, the iPad allows you to stay connected and productive no matter where you are. Moreover, the iPad is designed with a beautiful Retina display, offering unbelievably vivid colors and ultra-sharp images.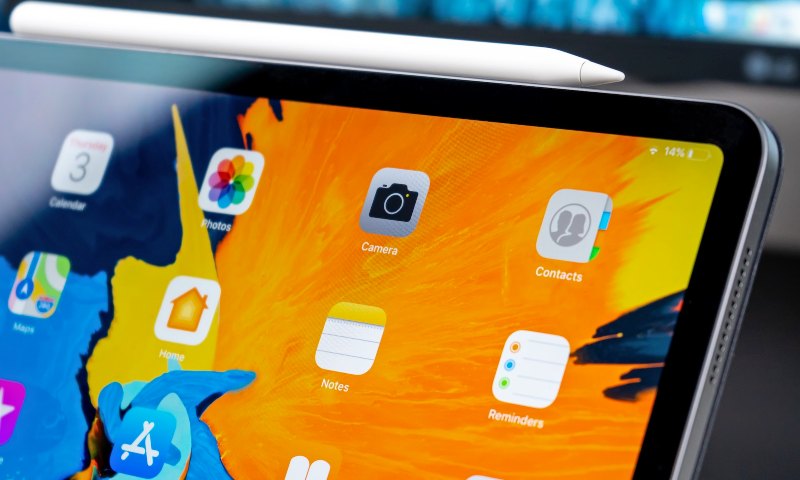 Additionally, the iPad is equipped with powerful features that make it great for browsing the web, streaming music and videos, and playing games. Whether you're looking for a device to help you stay productive or just something to keep you entertained on the go, the Apple iPad is an excellent choice.
In addition to being lightweight, the iPad is also incredibly durable, particularly when it comes to its display screen which is resistant to scratches, smudges, and fingerprints. This makes it an ideal device to buy if need a tablet that will stay looking like new, no matter how much use it gets! With its powerful processor, intuitive interface, and top-notch features, the iPad is simply unmatched when it comes to quality and performance as compared to Android devices.
The iPad also offers long battery life so you can enjoy portability without sacrificing reliability or power. With a reliable device and long battery life, the iPad is able to offer users a great combination of convenience, productivity, and reliability. It's an ideal device for anyone that marries practicality with power and long-lasting performance.
User-Friendly Interface
The Apple iPad is designed with a user-friendly interface that makes it easy to navigate and access your most used applications. With the iPad, you get a device that provides all the latest features and software that allows you to stay connected. Whatever you do, the iPad provides an intuitive and enjoyable user experience. The intuitive design allows users to quickly switch between apps and utilize the touchscreen technology to interact with the device in an effortless manner.
Better Gaming Experience
One of the key reasons to buy an iPad nowadays is for a better gaming experience. The device offers a large, high-resolution display, a powerful processor, and access to a vast library of games, making it the perfect choice for gamers of all ages and skill levels. The iPad's HD display offers a vivid, immersive experience that is hard to match.
Moreover, its powerful A-series chipset ensures smooth and seamless performance, even during the most demanding gaming sessions. With access to the App Store, the iPad offers a massive library of games that cover a wide range of genres and styles including action, strategy, puzzle games, or anything in between that you love. Whether you prefer the convenience of touch-screen controls or you want a more traditional gaming experience with an external game controller, the iPad has you covered.
High-Quality Photo and Video Capabilities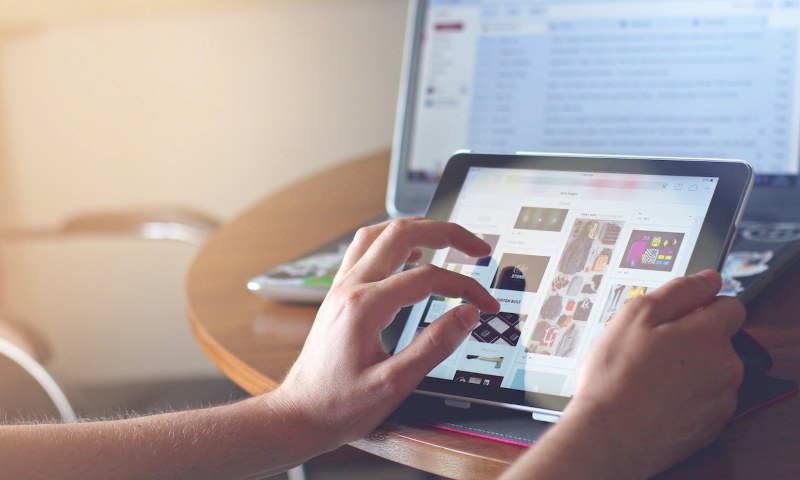 If you're looking to buy something for the best possible photo-capturing and video-recording capabilities, then the iPad is certainly a great choice. With its wide lens and digital zoom, you'll be able to take stunning photos and videos with ease.
With 4K video recording and cinematic stabilization, you can create smooth, professional-looking videos with ease. Whether you're a professional photographer, a content creator, or someone who just wants to stay connected to the world around them, the iPad has a lot to offer. For added convenience, the iPad also offers powerful video editing tools so you can fine-tune your footage and get the exact look and feel you want for your project.
Best for Students
Apple iPad also allows you to stay connected with your classmates and teachers from anywhere. You can collaborate with other students in real time, making group projects more efficient and enjoyable. The iPad also allows you to access the internet, view educational videos, and stay connected with the world even when you are away from your desk.
It's a great device for anyone who wants to take their classroom with them wherever they go. With its portability and ease of use, the iPad is the perfect device for learning on the go. Whether you're a student, teacher, or just looking for a way to stay connected, you will have a great companion with you.
Access to the Apple App Store
Access to the Apple App Store is an important benefit when purchasing an iPad, as it provides access to a wide selection of apps across many categories. With over a million apps, the App Store is an amazing way to search for and find the perfect app for any user. Whether your interests are gaming, productivity, entertainment, or anything else in between, you can be sure to find something on the App Store that is perfectly suited to your needs.
Additionally, with regular updates from Apple and its developers, the App Store is constantly evolving and is filled with new apps and functionality all the time. All in all, access to the Apple App Store is a huge benefit of purchasing an iPad that is too good to pass up. You'll enjoy hours of entertainment with apps like Netflix and Fortnite and experience clarity with its high-resolution display. Through the App Store, you can also take advantage of special offers and promotions that Apple regularly runs on select apps, giving users the opportunity to purchase their favorite apps at discounted prices.
Bottom Line
After taking a closer look, it's easy to see why an iPad may be worth the investment for many people. Whether you're a student looking for a convenient way to take notes and collaborate with classmates, an artist looking to explore digital painting, or simply someone who wants an easy way to stay connected with their family and friends, an iPad has something for everyone. Not only is the iPad incredibly versatile and convenient, but it also offers the benefit of Apple's user-friendly interface, making it easy to use for both experienced and inexperienced users alike.
On the other hand, anyone who is not looking for a portable tablet device should not buy an iPad. This includes people who do not need mobility, prefer a larger display, or have a specialized need such as a dedicated creator tablet or gaming console. Additionally, those who are on a tighter budget should need to consider other options such as Chromebooks or Android tablets, as Apple iPads can be out of their range.
More Guides to Read: