Want to know, "Is Among Us cross-platform?" Among Us offers you the absolute thrill of busting your friend when you catch them faking tasks. It's the best, right? And now, with the game available on all platforms, a big question comes into mind: Can you call out your friends' sneaky moves in a Among Us crossplay setup?
Well, yes, with a few little things to keep in mind; playing Among Us with friends across different platforms is an absolute epic. If you're curious about how this whole cross-platform ability works in the game, like how to get your pals into your game or how to switch off this multiplayer support, stick around. This article explains all the details you need to keep your games full of fun and, of course, a bit of friendly suspicion.
Is Among Us Cross-Platform?
The simple and quick answer is yes, Among Us has cross-platform support between all the gaming systems. This means you can play together (or go undercover as an impostor) with your friends, no matter what device they're using.
Among Us is all about crossplay multiplayer, connecting players across different platforms. Whether you're a PC gamer, a Nintendo Switch enthusiast, an iOS or Android user, or even if you have an Xbox or PlayStation console, the game allows you to have fun together. And setting up a cross-platform session is not a big deal either. Just make sure everyone's on the same server and you're ready to roll​​.
The game supports crossplay in both local and online multiplayer. So, you could be chilling on your couch with your phone, while your buddy on the other side of the globe enters the game from their PC or console – how cool is that? And when you're ready to get the game going, simply use a special code to start a private match or enter the public one. But remember to pick the same server region, so you don't end up in different gaming dimensions.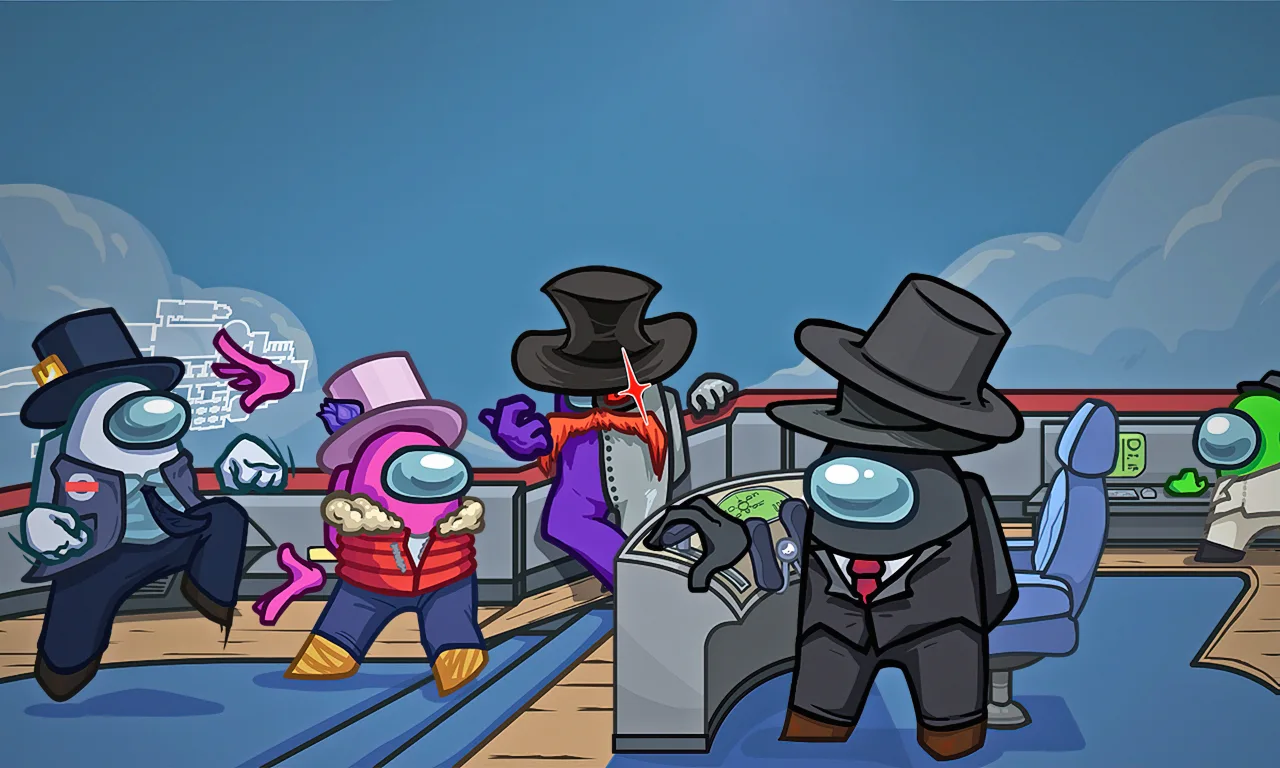 How to Set up Among Us Crossplay?
Setting up crossplay in Among Us is kinda like throwing a party where everyone's invited regardless of the platforms they're using. Here's how you can get the fun started:
To play Among Us across different platforms, everyone needs to log into the same server region.
Start by opening the game and selecting Online from the main menu.
If you're the host, choose Create Game under the Host menu. This is where you get to set the rules of your game like the map, number of Imposters, maximum players, and chat language. Adjust the game settings to your liking and select Confirm.
You'll land in an empty game lobby and will see a 6-digit code at the bottom of the screen, share it with the friends you want to join the game.
In order to join the game, your buddies need to hit Enter Code on the main menu and enter the given code you shared.
If you want to join your friend's lobby instead of hosting yourself, it's not a problem. Get the game code from them, select Enter Code under the Private section, and type in that secret number to enter the match. It might take a couple of attempts to connect, but keep pressing Enter, and you'll get there.
Instead, if you want to play but none of your buddies is available at that time, you can go into a Public lobby by selecting Find Game. You get to pick and select from different maps, how many Imposters you want to deal with, and the chat language. And don't forget, there's a handy green button on the screen to mix things up a bit.
For additional connectivity, you can link your account through the InnerSloth website. This works for multiple platforms, including PC (Steam or Epic), Google Play, Apple, Xbox Live, itch.io, and Nintendo Switch. Note that Sony accounts can't be linked for now.