So, you've got your eyes on the new iPhone 14? But hold on before you do that, let's discuss a big question asked by iPhone users: "Is iPhone 14 waterproof?" Get it; life gets messy, and it's nice to have a phone that can take a dip without flipping out. Having a smartphone that laughs in the face of accidental spills or unexpected rain is quite appealing.
In this post, we will talk about the Apple iPhone 14's water resistance and explain all the necessary details you need to know about its waterproof resistance before you spend a lot of cash on it. We'll discuss the mystery behind that techy IP68 rating and what it means for you and your phone in everyday watery situations.
Is iPhone 14 Waterproof?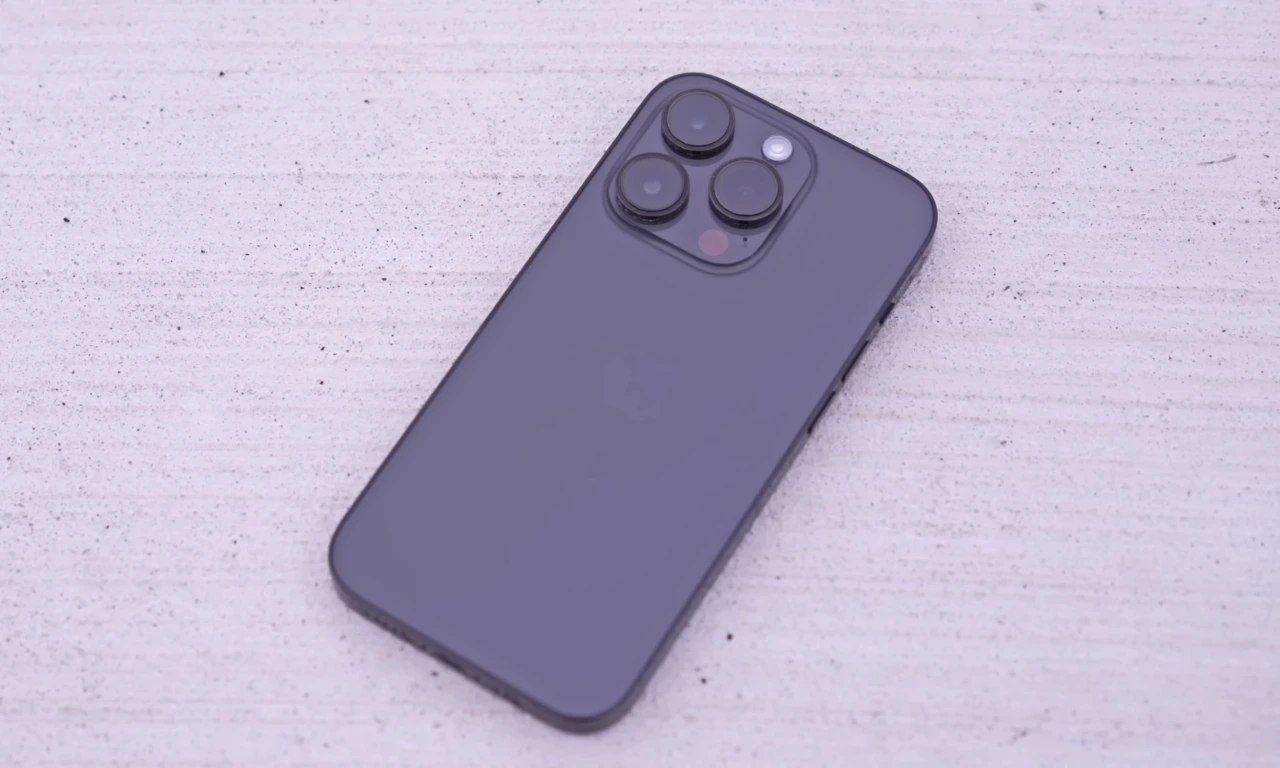 Let's get straight to the point: the iPhone 14 isn't waterproof. While it's not a good friend of water, it has some solid water resistance. All the iPhone 14 models, including the base model, the Plus, Pro, and Pro Max, come with an IP68 rating. I know that sounds like some sort of a secret agent code.
This IP68 rating means your iPhone 14 can remain safe under fresh water up to about six meters (or roughly 19 feet) for around half an hour. But before you start planning an underwater photoshoot, keep in mind that Apple's warranty doesn't cover water damage. So, despite that excellent IP68 rating protection, it's better to play it safe – no pool parties or shower selfies with your iPhone 14.
What is the IP68 Rating?
"IP" stands for "Ingress Protection." It's a fancy way of talking about how good a device is at keeping stuff like dust and water out. The "6" in IP68 refers to dust protection, it's the highest rating so your iPhone 14 is like a fortress against dust; no worries about pocket lint or beach sand messing with your phone's vibe.
On the other hand, an "8" means your handset can handle being submerged in fresh water up to six meters (about 19 feet) for up to 30 minutes, as discussed already. Not too shabby, but remember, that's in an ideal, laboratory-type situation. In real life, other factors could come into play, so it's still best to avoid bathing your iPhone whenever possible.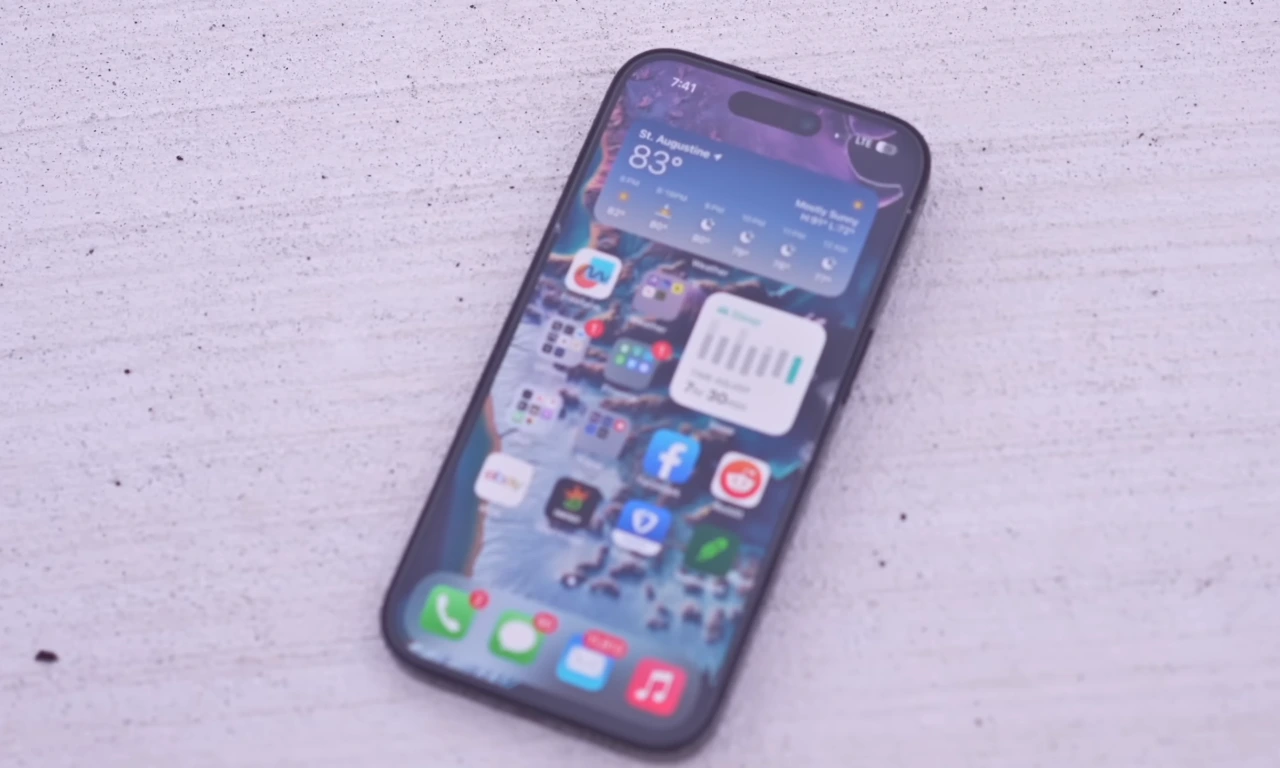 What are the Limitations of iPhone 14 Water Resistance?
So, while your iPhone 14 is tough and can handle a little dunk, it is not invincible when it comes to water. That means taking it for a swim in a lake, river, or sea is not the best idea. Those places have all sorts of other stuff like salt, minerals, and tiny particles that can play havoc with your phone's internal part. Also remember, Apple's looking the other way regarding water damage in the warranty department.
You should think twice before bringing your iPhone into high-moisture places like hot tubs and showers. Even if it's not directly in the water, all that humidity and steam aren't a great mix with electronics. While your iPhone 14's water resistance is a fantastic feature for accidental spills or unexpected rain, it's not a free pass to start taking underwater selfies or checking your emails in the shower. It's more of a "just in case" feature, not a "dive right in" element – treat it as a backup safety net, not an everyday tool.
How Can You Improve the Resistance of Water?
So, do you want to make your iPhone 14 even more water-resistant? A waterproof case could be the better choice. These iPhone 14 cases add an extra layer of protection against water, like giving your phone a little raincoat. Perfect for those of us who are a bit (or a lot) clumsy or want to be on the safe side.
But even with the most rigid and best quality waterproof case, it's still possible for water to find its way in if the case is damaged or not properly sealed. So, don't get too carried away and start thinking your cased-up iPhone is ready to explore the ocean's depths.
Remember, every extra bit helps, but nothing is foolproof. It's always better to be on the side of caution and keep your beloved Apple iPhone clear of water as much as possible. Keep it dry, keep it safe, and it'll keep you connected, entertained, and snapping awesome pics without any problems.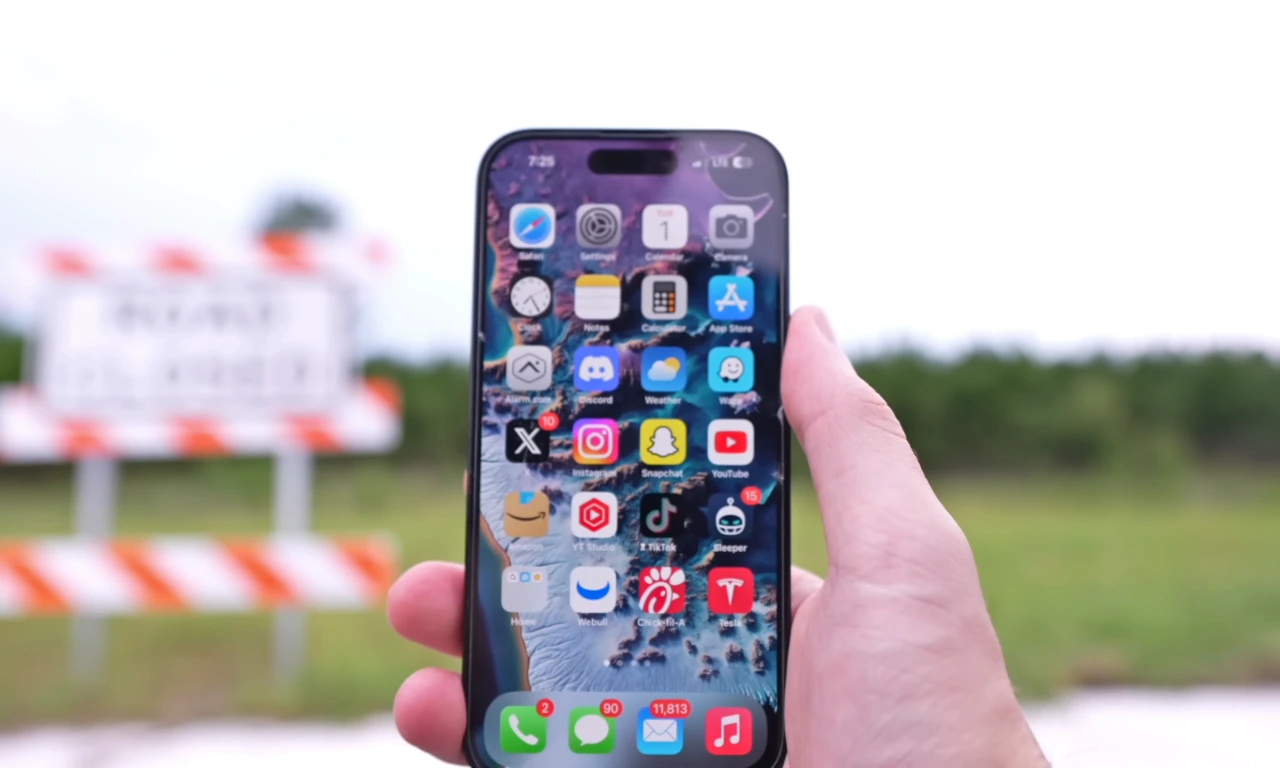 How Can You Test the Water Resistance of Your iPhone?
Maybe you've discovered some apps claiming they can check your iPhone's water resistance. While it's tempting to give these apps a try, their accuracy is as reliable as a weather forecast predicting snow in the Sahara. In other words, it's better not to bet on it. These apps might not give you accurate deal info on your phone's water-fighting powers; worse, you might end up causing some damage while testing.
Honestly, it's best not to play detective here. Instead, trust the good folks who've done the testing and assigned the IP68 rating to the iPhone 14. They have all the high-tech gadgets and gizmos to put the phone through a proper, scientific water resistance test.
In short, skip the DIY water resistance testing – it seems like a fun idea until you're left with a mess and regret. Keep your iPhone 14 high and dry whenever you can, and sleep easy knowing it has some level of protection against those accidental water scenarios.
Is there any iPhone with Complete Waterproof Support?
Even though we've chatted about the water resistance features and how to bump up protection, there is something major to clear out: No iPhone, you heard it, NO iPhone is fully waterproof. This includes the iPhone 14 and even the newer iPhone 15 series.
All these fantastic iPhone models are designed to resist water to some extent, but they aren't ready to go deep-sea diving with you. They can withstand accidental splashes, raindrops, and brief submersion in water, but that's where the water love story ends.
Over time, even that water resistance can take a hit. It's real, and it spares no one, not even our iPhones. So, that IP68 rating is good when your phone is fresh out of the box, but it might not hold up as strongly down the line. Keeping it away from moisture as much as possible is the golden rule to live by, and be honest with those large amounts of bucks you have spent on your iPhone.