Ever noticed how our beloved earbuds and headphones, which are practically glued to our ears, can get a bit… well, grimy? It's not just you; it happens to the best of us. Think about it: they're constantly in contact with our ears, hair, and sometimes even our sweaty skin after a workout jam session. Over time, they collect a mix of earwax, natural oils, and even some sneaky bacteria. But don't worry, we've got the perfect guide to help you give them a good, safe clean. Let's dive in and get those headphones and earbuds sparkling again.
How to Clean Your Earbuds Gently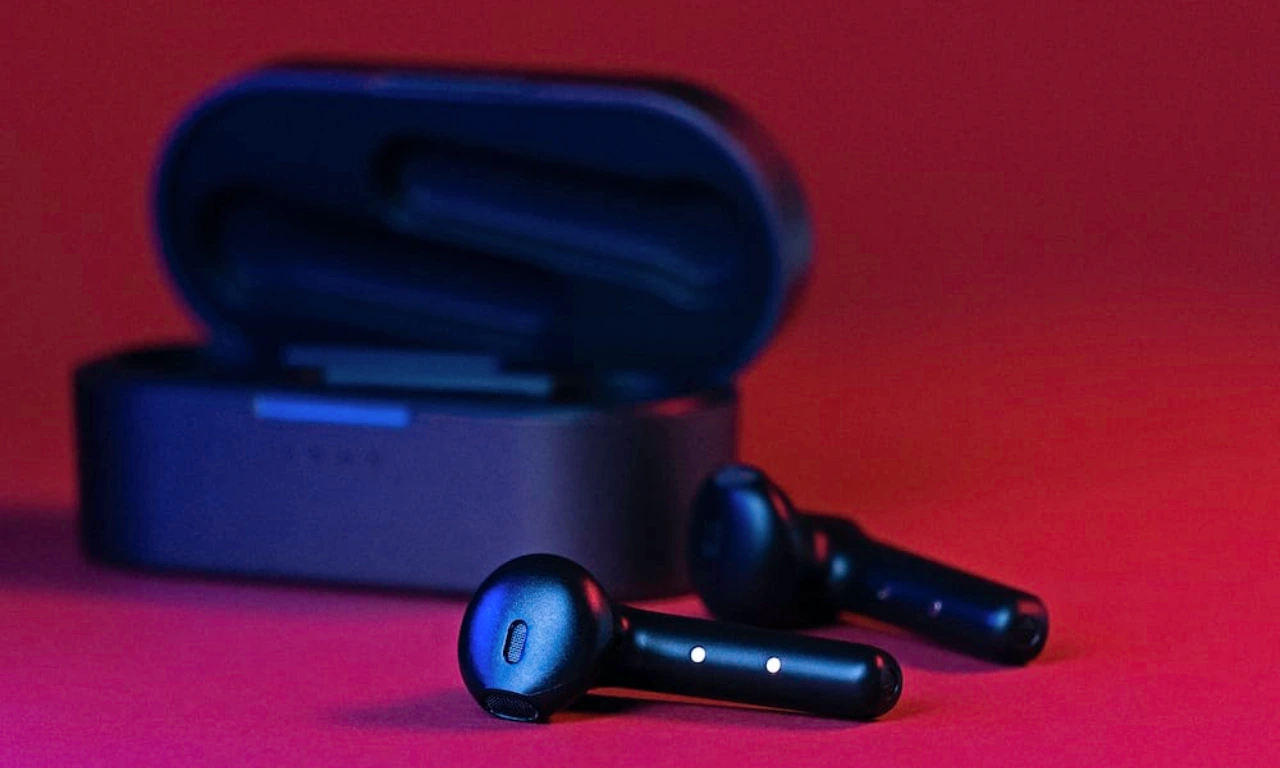 Step 1: Let's start simple. If your earbuds have those squishy silicone ear tips, gently pull them off; they'll come right off.
Step 2: Those ear tips can get a bit icky, give them a gentle bath in some isopropyl alcohol or if you prefer, some warm soapy water. They'll be squeaky clean in no time.
Step 3: Now, take a look at those speaker grilles and tiny air vents. See any buildup? It's time to show them who's boss.
Step 4: A wooden toothpick can be super handy here. Gently use it to tease out any stubborn debris. But remember, be gentle. We don't want to poke anything important.
Step 5: For the grille and vent surfaces, dampen a Q-tip slightly with alcohol and give them a gentle clean. It's like giving your earbuds a mini spa day.
Step 6: The body of each earbud deserves some love too. Wipe them down with a cloth slightly dampened with alcohol and they'll shine like new.
Step 7: Got a charging case? Open it up and give the inside a gentle clean with a Q-tip. Those charging pins can gather dust over time.
Step 8: Lastly, for the exterior of the case, a simple wipe-down should do the trick.
And there you have it! Your earbuds are now fresh, clean, and ready to serenade your ears.
How to Clean Your Headphones Without Damaging Them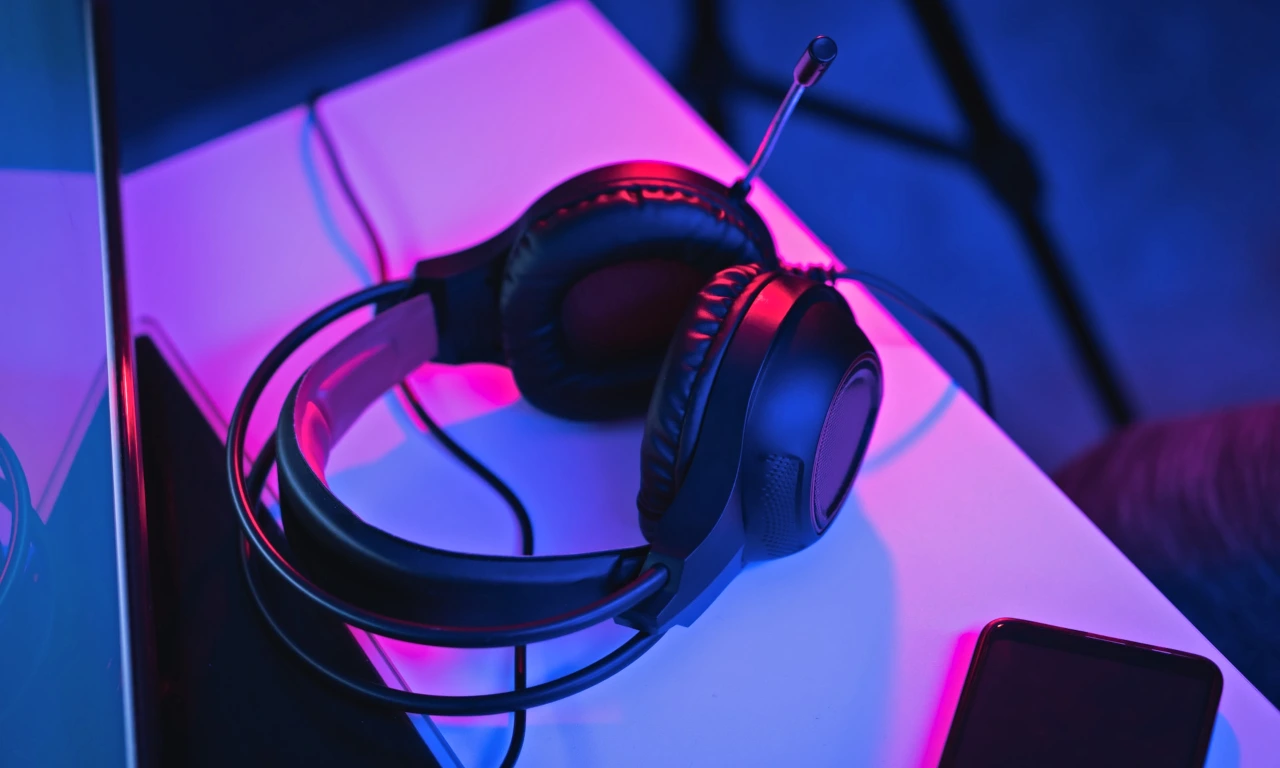 Step 1: First things first, if your headphones have removable earpads, gently pop them off. Then, stretch out those headsets so you can reach every nook and cranny.
Step 2: Now, grab a soft-bristled toothbrush (an old one works wonders) and gently brush away the dirt or debris from the speakers. Got a can of compressed air or a rocket blower? Give it a little puff to send that stubborn dirt flying.
Step 3: Spotted any stray hairs clinging onto the drivers. A pair of tweezers will be your best friend here; gently pluck them out.
Step 4: Time for a deeper clean! Wipe the headphones with a Q-tip dipped in isopropyl alcohol, especially those tricky spots. Just be super careful around the drivers. Pro tip: Hold the headphones so the drivers face down. This way, any extra liquid drips away from them.
Step 5: Those cushiony earpads? They love soaking up skin oils and sweat. Use an antimicrobial swab to clean them off. For those tiny seams or crevices, a cotton swab soaked in alcohol does the trick. Or, you can use a damp cloth with some hot soapy water.
Step 6: Before you snap those earpads back on, give them a quick pat down with a dry cloth to remove any leftover moisture.
And that's it! Your headphones are now fresh and ready for more jam sessions.
How Frequently Do Your Earbuds or Headphones Need to Be Cleaned?
Wondering how often you should be giving your headphones or earbuds a little spa day? Well, it really depends on how much you're rocking out with them. If you're using them daily, especially during workouts or commutes, it's a good idea to give them a quick wipe-down at least once a week. This keeps all that sweat, oil, and daily grime at bay.
But if you're more of a casual listener, a deep clean every couple of weeks or even once a month should do the trick. Just remember, the cleaner they are, the better they'll sound and feel. Plus, it's always nice to pop them in and think, wow, so fresh and so clean.
FAQs
Why is it important to clean headphones and earbuds regularly?
Regular cleaning keeps your headphones and earbuds not only looking neat but also sounding crisp. Plus, it helps to keep all that earwax, sweat, and other gunk from building up and potentially affecting the sound quality. And let's not forget – clean headphones are happy headphones.
Can I use water to clean my headphones and earbuds?
While a tiny bit of warm soapy water can be used to clean the earpads or earpips, you'll want to avoid getting your actual headphones or earbuds wet to prevent any damage to the electronic parts inside. Always opt for a slightly damp cloth rather than a wet one.
Is it safe to use isopropyl alcohol on my headphones?
Yes, indeed! Isopropyl alcohol is actually a champ when it comes to cleaning headphones and earbuds since it evaporates quickly and doesn't leave a residue. Just be sure to use it sparingly and avoid any open ports or drivers.
Can sweat damage my headphones or earbuds?
Sweat can be a bit tricky! While many headphones and earbuds are designed to handle a bit of moisture, excessive sweat can potentially cause damage over time. If you're into workouts, consider getting a pair designed to be sweatproof or waterproof for extra protection.
How can I prevent dirt and earwax buildup on my earbuds?
Prevention is key, making a habit of wiping down your earbuds after use and storing them in a case when they're not in use can really help keep that dirt and earwax at bay.
Is it possible to over-clean my headphones, causing damage?
You're so diligent! While keeping your headphones clean is fantastic, it's also possible to be too enthusiastic. Over-cleaning or using too much liquid can potentially cause damage. Stick to a gentle, regular cleaning routine and your headphones will thank you.