The Asus Republic of Gamers (ROG) has unveiled two new gaming laptops at CES 2023, the ROG Strix G18 and Scar 18. Both models feature powerful specs and sleek designs that could make them desirable to anyone looking for great gaming performance with portability. Let's take a closer look at what these two laptops have to offer.
Asus has announced the ROG Strix Scar and Strix G, two new lines of gaming laptops. The new machines range in size from 16 to 18 inches and come equipped with the latest 13th Gen Intel Core i9 CPU and Nvidia GeForce RTX 4090 GPU. The upcoming high-end gaming laptops not only include the newest components from Intel, AMD, and Nvidia but also feature 16:10 display panels with QHD (2560 x 1600) resolution and 240Hz displays with a MUX Switch utilizing Nvidia Advanced Optimus for improved frame rate optimization.
In addition to the updated ROG Strix G17 and ROG Strix Scar 17 gaming laptops that come with RTX 40 Series graphics and AMD Ryzen 9 7945HX CPU power, Asus is also trying to stand out with its collection of fully-loaded gaming laptops such as the rejuvenated Asus ROG Zephyrus M16 and the formidable Asus ROG Flow X13.
Asus ROG Strix Scar 16 and Scar 18 (2023) Gaming Laptops
Asus' strongest products, the ROG Strix Scar 16 and 18, will be available from Q2 2023 and Q1 2023 respectively. The Scar 16 has a range of prices starting at £3,299 with an Intel i9-13980HX CPU alongside Nvidia's RTX 4080 GPU. For the Scar 18, it begins at £3,399 with Core i9-13980HX and RTX 4090 card.
From a technical standpoint, it's tough to conceive of a situation in which one of these computers would be inadequate. Both can accommodate a CPU as powerful as a 13th Generation Intel Core i9-13980HX, graphics as advanced as an Nvidia GeForce RTX 4090 16GB GDDR6, a maximum of 64GB DDR5 RAM, and storage as large as two 2TB PCIe 4.0 SSDs.
Differences between the Asus ROG Strix Scar 16 and Scar 18 can be seen in their displays and overall dimensions. The Scar 16 has an IPS-level screen with G-SYNC, Dolby Vision, and Pantone certification, and a 16-inch QHD (2560 x 1600) resolution, 240Hz refresh rate, 3ms, and 100% sRGB color gamut. There is, however, a mini-LED alternative that provides full coverage of the DCI-P3 color space. The Scar 18 provides an identical 18-inch QHD (2560 x 1600) IPS-level screen with G-SYNC at 240Hz, 3 milliseconds, and 100% of the DCI-P3 color gamut, as well as an 18-inch FHD+ (1920 x 1200) IPS-level panel with 165 fps, 7ms, and 100% sRGB.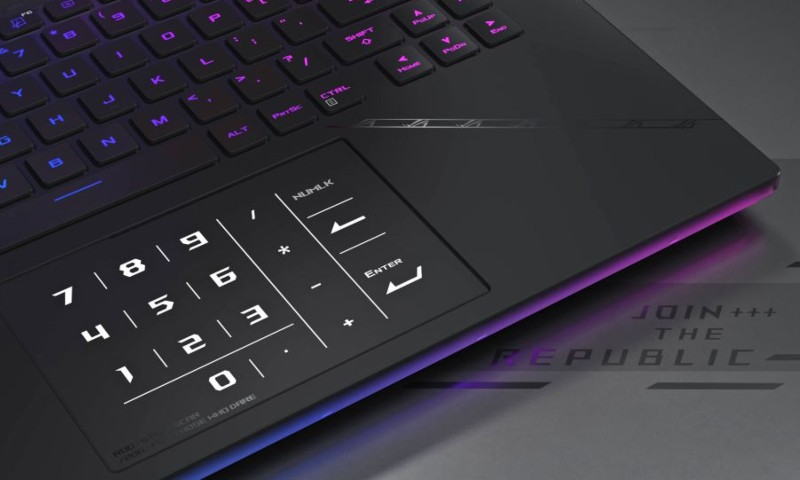 In terms of connectivity options, you will not miss any typical feature as there are all necessary ports available including two USB-A 3.2 Gen 1 ports, Thunderbolt 4 USB-C slot, USB-C 3.2 Gen 2 with DisplayPort 1.4 and Power Delivery, one Gigabit Ethernet connector, an HDMI 2.1 port, and a 3.5mm headphone/audio jack. The other important features comprise a backlit chiclet-style keyboard with per-key RGB lighting, a touch Activate NumberPad (exclusive to the Scar 16), Bluetooth 5.2 connectivity, WiFi 6E, four speakers with Dolby Atmos and Hi-Res Audio, and a massive 90Wh battery.
Asus has equipped the Strix Scar 16 and 18, Strix G16, and Strix G18 with a bigger version of the Flow X16's full-width heatsink. This bigger heatsink upsurges surrounding heat expulsion by as much as 92.23% compared to 2022 versions, and in combination with the new comprehensive vents, allows for even more potent internal components to operate at their peak performance by promising optimal air circulation.
Asus ROG Strix G16 and G18 (2023) Gaming Laptops
Other than the Scar lineup, Asus is also going to launch its upgraded Strix G16 and G18 gaming laptops in the second half of this year. The ROG Strix G16 and G18 both support up to a 13th-generation Intel Core i9-13980HX processor, up to 32GB of DDR5 RAM, up to 2TB of PCIe 4.0 SSD and up to 175W of TDP with Dynamic Boost from the GeForce RTX 4080 16GB GDDR6 card. The Asus Strix G16 begins at £1,499 and features an RTX 4050 graphics card and Intel i5-13450HX processor, whereas the G18's price tag begins at £1,799 and features an RTX 4060 GPU and AMD R9-7845HX chipset. In comparison to the Strix Scar models, these are more wallet-friendly, yet they still carry a punch.
Both the G16 and G18 provide the same display capabilities as the Rog Strix Scar 18 in terms of visuals. You can choose between a 16 or 18-inch QHD (2560 x 1600) IPS-level screen with 240Hz refresh rate, 3ms of input lag, a 100% wide color gamut (sRGB), and G-SYNC, or an FHD+ (1920 x 1200) 165Hz IPS display with 7ms. The G18's QHD variant, on the other hand, boasts complete support for the DCI-P3 color model.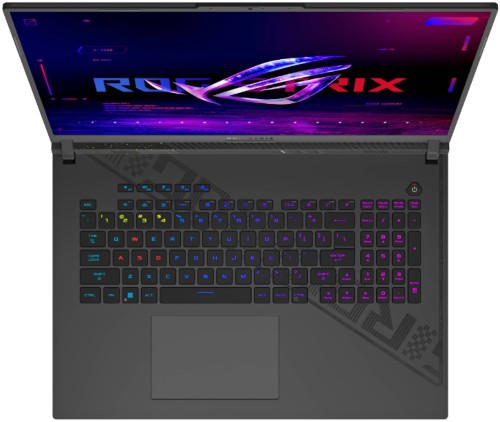 You'll also get access to all of the same connectors seen in ROG Strix Scar 2023 notebooks, with the exception of an Ethernet jack, which is limited to configurations with the RTX 4080 graphics processing units. Additional features on RTX 40 Series laptops include a 4-Zone and per-key RGB illuminated Chiclet keyboard, Wi-Fi 6E and Bluetooth 5.2 connection, 90Wh battery, and four speakers with Dolby Atmos and Hi-Res Audio. However, the models with Geforce RTX 3050 cards include 64Wh batteries.
Several manufacturers debuted 16-inch and 18-inch laptops at CES 2023; it's going to be fascinating to find out whether these larger devices eventually replace the 14-inch or 15-inch machines that have been the standard in recent years.