In preparation for the upcoming AMD's Ryzen 7000 CPU series, industry leader Asus has announced the release of a new line of motherboards. With a great cost-to-performance ratio, the latest AMD A620 chipset boards are a great choice for all those gamers and PC enthusiasts who can't afford to pay too much for the hardware. Both the TUF Gaming and TUF Prime models which are specially optimized for current PC configurations will be released in April 2023.
With the latest Zen 4 architecture and DDR5 memory capabilities, this brand-new powerful Ryzen 7000 lineup is set to revolutionize the industry. To deal with these processors, you'll need an up-to-date mobo built on the socket AM5 platform and equipped with the newest chip. Thankfully, the A620 chipset should make it easier and cheaper to get your hands on one of AMD's speedy Ryzen 7000 processors as the upcoming Asus A620 motherboards will provide great support for these CPUs.
Asus A620 Motherboard Series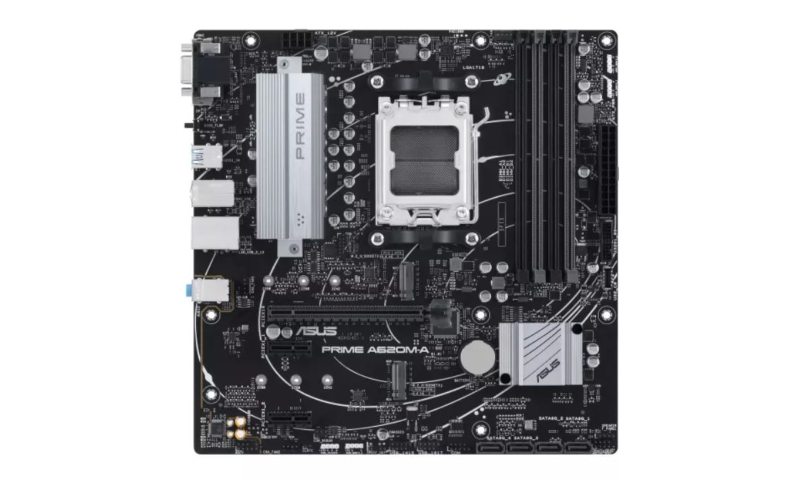 Recently, Asus has revealed the arrival of three new A620 motherboards, two of which are TUF Gaming (with and without WiFi) and one of which is introduced in the Prime lineup. All of these are microATX motherboards that use the A620 chipset, the newest member of the entry-level AM4 socket. They are built to use with a Ryzen 7000 non-X CPU and provide a cost-effective choice for assembling a robust and feature-rich system.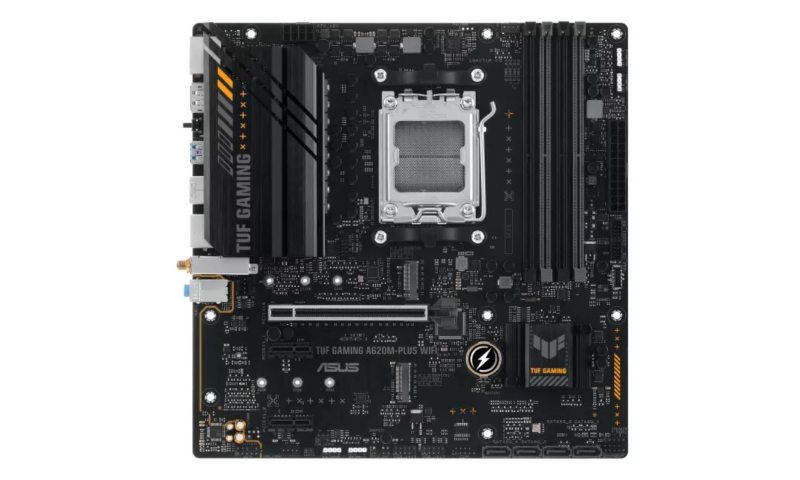 If you need wireless Internet access, go with the TUF Gaming A620M-Plus WiFi instead of the Prime A620M-A, which lacks that feature. Both motherboards feature two PCI Express 3.0 x1 slots courtesy of the A620 chipset in addition to a pair of PCI Express 3.0 x16 slots linked directly to the processor. Furthermore, the mobos also include dual M.2 slots, six SATA ports, and a USB 3.2 Gen 2 front panel connector. The TUF Gaming A620M-Plus is the third product in the series and is otherwise the same as the TUF Gaming A620M-Plus WiFi except that it also lacks WiFi support.
Features and Specifications
The Asus A620 motherboards come with excellent features and specifications that make them stand out from the competition. Here are some of the notable features:
Dual M.2 slots: The motherboards come with dual M.2 slots, which provide fast storage options.
PCIe 4.0 x16 expansion slot: The PCIe 4.0 x16 expansion slot directly connected to the Ryzen 7000 chip ensures high-speed data transfer rates.
WiFi connectivity: The TUF Gaming A620M-Plus WiFi motherboard comes with WiFi connectivity, offering internet access without the need for an additional WiFi card.
Six SATA ports: These motherboards come with six SATA ports, allowing for multiple hard drives or SSDs to be attached.
USB 3.2 Gen 2 front panel connector: The front panel connector provides high-speed data transfer rates for USB devices.
Both the TUF Gaming A620M-Plus WiFi and the Prime A620M-A, despite being viewed as budget motherboards, provide ample space for your data. Users have a wide variety of options for attaching devices thanks to the two PCIe 4.0 x4 M.2 2280 slots and four SATA III ports included on these motherboards. Whereas the A620 handles the SATA III connections, the M.2 slots' PCIe 4.0 bandwidth comes from the Ryzen 7000 processor. The AMD RAIDXpert2 Technology on these motherboards enables RAID 0/1/10 array support in PCIe and SATA file systems.
Price and Availability
Asus hasn't yet announced how much their new motherboards will cost. Nonetheless, the European press release suggested retail prices of €169 ($183) for the TUF Gaming A620M-Plus WiFi and €139 ($151) for the Prime A620M-A, so those are the prices that we can anticipate. However, the TUF Gaming A620M-Plus will likely cost €149 ($161) at retail.
They give us a ballpark figure to work with but keep in mind that prices can and do change depending on where you live and who you buy from. While specific pricing information is still unavailable, it is fairly obvious that Asus is devoted to offering cheaper products for PC gamers who are interested in building high-performance systems on a budget. So, be on the lookout for the arrival of these motherboards, and get ready to build your ideal computer at a cost that's feasible for you.