The LG Stylo 5 had made its place in the market in June 2019. It comes with a few amazing specs, which we'll go over in a minute. LG company has a long history, and the items it produces are of the highest quality. Today's in this article, we are going to look at LG Stylo 5 review and analyze in which areas it brings the most and where it felts short.
Mobile phones have become an indispensable part of everyday life because we use them to do almost everything. Most individuals perceive their phones as mini-computers because they provide them with a diverse range of activities. Many other users, for example, rely solely on their smartphones for work.
For a long, LG's Stylo phones were pretty much the only affordable devices in the business with an engineered stylus. But that time is gone, Motorola's upcoming Moto G Stylus is now the tough rival of the LG handset. The Stylo 5 has a decent design and a long battery life, but same as many other LG's latest smartphones, it suffers from the same flaws.
When it comes to Stylus, Stylo 5 is superior and has a top position. But the problems with LG Stylo 5 are that it falls short almost in every other region such as poor performance, low speakers output, a subpar camera system, and even the Android version is also outdated. In this way, the Moto G Stylus is a good bargain because it has a quicker processor, improved camera, strong stereo audio, and a fairly stock Android 10 OS system for almost a similar cost. Now, let's dive into the LG Stylo 5 review and have a look at its features.
LG Stylo 5 Specs
[table id=2 /]
Pros:
The rear has an odd plastic structure but the rest of the device is solidly constructed.
Amazing configured Stylus.
Features a headphone jack.
Cons:
No so great in regards to performance.
Comes with a bad camera and a speaker.
LG Stylo 5 Review: Design and Display
The LG Stylo 5 appears to be a discount phone, comes with chunky bezels and a slim plastic rear side. It is particularly in comparison with the elegant Moto G Stylus and ZTE Blade 10 Prime.
The Stylo 5's size is almost exactly the same as the OnePlus 6T. Apart from the plastic back case and a glassy front, all sides are built with aluminum. The back cover with its odd look much feels like the safe shielding on the screens if you take it out from their packs. You don't get a massive notch on Stylo 5, the front of the glass is a bit elevated for an even more premium feel. The LG Stylo 5 features a USB Type-C port as well as a headphone adapter.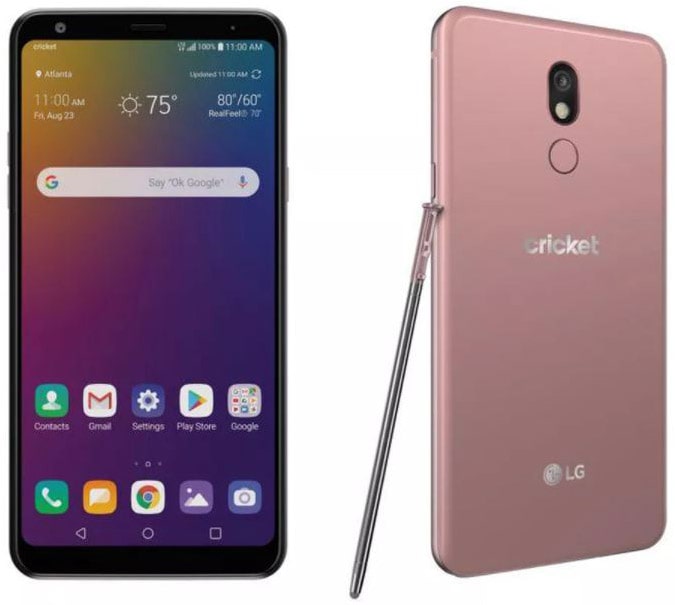 The Stylo 5 has a 6.2-inch display panel with a resolution of 1080 x 2160 pixels and an aspect ratio of 18:9. Although the colors are pleasant, the display is strong and clear so that you should be able to use it for long durations. A mobile screen is crucial because it changes the way you view your device when you're using it.
It gives incredible resolution quality if you are playing videos on it. Mainly in the case of 4k videos, the color representation and video quality are superb. Although there are smartphones available with better display panels, I appreciate how the phone display performs.
A fingerprint reader along with a camera system and definitely an LG logo is fixed on the backside. You can get an unlocked variant of the device in black, while other colors like pink, platinum, and white, are only available via exclusive carriers. The LG Style 5 waterproof and dustproof features are not available so we recommend a durable, waterproof case.
Hardware and Performance
The Snapdragon 450 chipset alongside a 3GB RAM is the hardware component that LG Stylo 5 features, which is fairly typical for such a budget-friendly mobile.
Phone storage is critical, particularly in this digital world, when our phones are bombarded with media content. The storage capacity is 32GB, with 18GB available right out of the box. You get the option to expand the storage up to 2TB by using a microSD card. It's important to mention that you will get the storage capacity depending on which variant you are going to buy.
The phone's performance is pretty good, but it struggles in a more graphically demanding gaming environment. From starting the device to running the applications, we found that output lags in almost every process. When you have multiple apps open at the same time, your device's response starts to slow down. This isn't the perfect phone for playing Fortnite and PUBG on the go. It will, however, suffice for monitoring social media, answering texts, and playing the odd game (Minecraft).
The battery life is another positive aspect of the LG Stylo 5 specs. The Stylo 5 has a 3,500mAh battery and Qualcomm Quick Charge 3.0 service. The mobile survived barely six hours and eighteen minutes in the battery review when doing HD video streaming using Wi-Fi at maximum brightness.
Software
The LG Stylo 5 comes with Android 9.0 (Pie) OS and LG's clumsy user interface. Everything from settings or options to icons seems quite different from the stock Android devices.
The user experience is the most amazing area of this device. The modified LG's Android version does not really include a lot of great features, as well as also invasive in few other places. In this smartphone, LG company has disabled the permission by which you can open the camera by just pressing the home button twice.
Just as Samsung phones, LG also contains the duplicate variants of all Google Apps that come pre-installed. LG's productivity apps, and also Facebook and Instagram apps, are all included. The launcher lacks an app tray, but this is something that can be quickly solved. It's also worth noting that LG is one of the terrible handset manufacturers in terms of software updates.
Stylus
Without any second thought, the Stylus is the best feature of LG Stylo 5. Although it's very simple but delivers you what you need ad gets the job done. When you remove the stylus from the mobile while it is closed, a notepad appears. You'll notice a small icon in the top right of the screen when it's opened, which lets you easily open the notepad and access other shortcuts. Although the Stylo 5 acts in a manner similar to the Moto G Stylus, the G Stylus does not have palm denial. It's much more comfortable to write on.
The Stylo 5 comes with some great features which can be used with Stylus which includes a memo pad, a GIF creator, a cropping tool, and a coloring book. The coloring book seems like a nice diversion when during the testing. You can use the stylus as a second touch source to access apps and press on items just like you'd with your fingers.
LG Stylo 5 Review: Camera
At the present time, almost every person who is going to the market to buy a phone always first focuses on the camera. Now, our main priority today is that how good camera quality a mobile phone has? Then we decide to choose a phone of our desire. A good camera has now become increasingly important, and mobile without one will not be able to remain in business. In the modern era, handset manufacturers concentrate on image quality, and some models also come with dual or triple cameras system on the rear.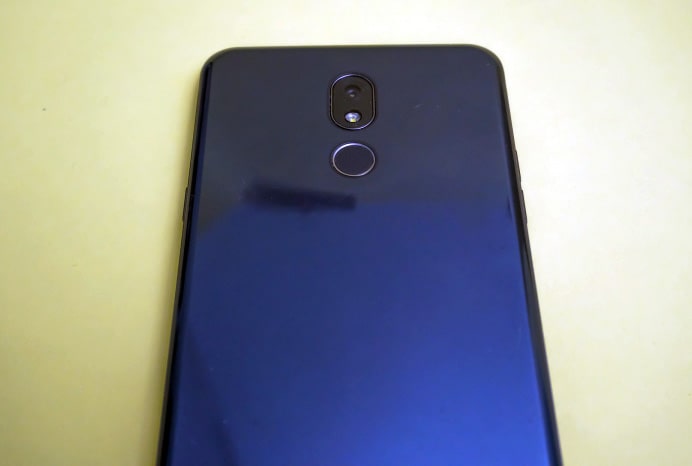 The LG Stylo 5 includes a 13MP camera with an f/2.2 lens on the back and a 5MP selfie camera with an f/2.2 aperture. The Stylo 5, like many of the cheap mobiles, can shot appropriate pictures in bright light, but the quality deteriorates in low light.
The image processing is somewhat even worse than the scanner, because similar to the images captured with Oneplus devices, a water-color effect grants to the photos. You will not be able to analyze the impact until you expand the screen, but it's still there. In particular, the camera output of the Stylo 5 is just about acceptable as in contrast with the other smartphones priced at about $200. Don't hold your breath for excellence.
The contrast ratio and image quality in taking shots were excellent in strong light, but there exists a lack of high accuracy when capturing photos of range objects. Regardless of the lighting, the front selfie lens delivers terrible quality images as well as gives bad video quality. We found missing frames, particularly when mapping, even though the mobile can record the videos in 1080p quality at 30fps. The white balance looks to have been off or something, with a blue hue.
Should You Buy This Phone?
The Stylo 5 isn't a bad option if you just want an affordable device with a stylus and the absence of upcoming Android updates is not really a problem, as we already analyzed in LG Stylo 5 Review. It has a beautiful design, excellent performance, and decent battery life. Although the stylus on the LG Stylo 5 is fine, that's not enough to get one. The Moto G Stylus has much more capacity, additional space, good camera quality, and substantially better battery life for the same cost. If you don't need a stylus, we suggest Moto G Power, which offers even more battery life for $50 less than the Moto G Stylus.
Frequently Asked Questions
How old is the LG Stylo 5?
The Stylo 5 is the 2019 mobile phone. It was released in the year 2019 in the month of June.
What all can the LG Stylo 5 do?
With the LG Stylo 5's configured stylus pen, you can bring the imagination to the next level. Although the device is off, you can still write, doodle, sketch, paint, but also make notes. Carry out your visions to current life as you pictured them with this precise and reliable design.
Is the LG Stylo 5 waterproof?
Sadly, the LG Stylo 5 waterproof feature is not the thing you can get in this deal. Due to the lack of an IP-Rating, the Stylo 5 is not being certified as water-resistant. So to protect your device, we strongly recommend you use a decent waterproof case to avoid any serious issue.
Does LG Stylo 5 have fast charging?
The phone is powered by a non-removable Li-Polymer battery with a capacity of 3500 mAh. Qualcomm Quick Charge 3.0 technology is included, which allows for a quick charge.
Does the LG Stylo 5 do screen mirroring?
MirrorLink displays your phone on the dashboard of your automobile. In order to take benefit of this functionality, your car's software must support LG Stylo 5. Tap Settings > Network > Media server from your list of applications. Toggle the Content sharing toggle on or off to enable or disable this feature.
How do I turn on NFC on my LG Stylo 5?
Follow below steps to activate it through device settings:
Head over to the settings menu of Stylo 5.
After that, tap on Connections.
Simply enable the NFC.
Select NFC to customize it.