A question that many MHW fans usually ask "Is Monster Hunter World cross-platform? Is there any MHW crossplay support? Can you play this amazing action-adventure game with your friends on different platforms?" So, this guide covers everything you need to know about the game's crossplay support, and hopefully, this article will clear your confusion.
Monster Hunter World is a famous and fantastic hunting game for PS4 and Xbox One released on January 26, 2018, and was launched a bit late on August 9 of the same year for PC gamers. The game allows you to team up with three friends to have a fantastic adventure while hunting down the monsters during your gameplay. This game has become very popular since its launch due to its thrilling gameplay, innovative weapons, and stunning visuals. Monster Hunter World has a vast fan base having an enormous number of active players who regularly play this fantastic adventure.
If a game involves such a big community, the question arises of which platforms the game is playable on. Whether the game supports cross-platform or not? The reason is simple – players always look to play multiplayer and different modes with their friends across multiple platforms. This guide will explain all about the Monster Hunter World crossplay functionality. We will discuss and explain some facts about it.
Monster Hunter World Crossplay: A Brief Look
Before we move into our main section of MHW cross-platform, let's take a look at what actually the term cross-platform or crossplay is. It's a feature that allows the games to be playable across more than one platform. It means if a game has crossplay support, you can play this game on separate devices by using your same account (such as across PS4, PS5 PC, Nintendo Switch, and Xbox). If you have ever played a multiplayer game, you already know that cross-platform gaming is a must-have feature as it's become so prevalent in the gaming industry. You can also play Monster Hunter World on discord as there are many discord servers available to play this game with your friends.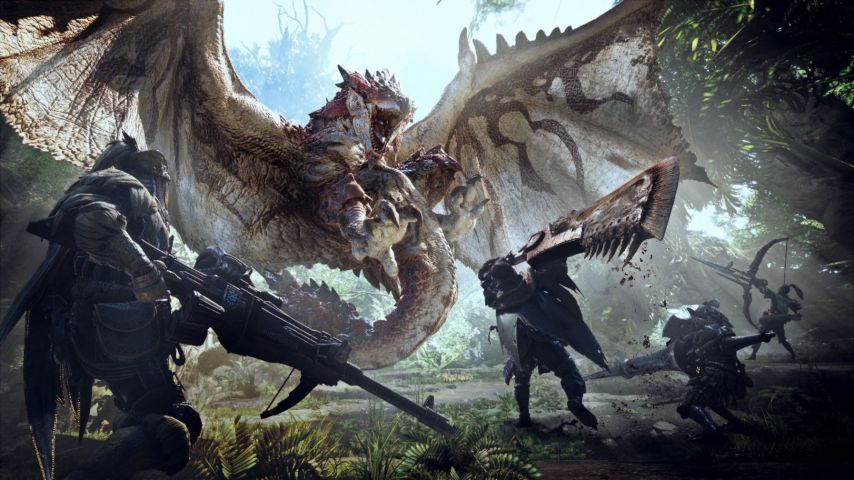 Apart from Monster Hunter adventures on mobile and 3DS, every Monster Hunter lineup title is just limited to a single platform. However, Monster Hunter World, which was released for PS4, Xbox One, and PC has totally transformed things. So, players start asking if there is Monster Hunter World crossplay available. It's frustrating that the majority of the games still do not support cross-platform functionality, which is disappointing for gamers. Whatever the case may be, we have concluded that section, and it's time to get straight to the actual point.
Is Monster Hunter World Cross-Platform 2023?
Unfortunately, there is no Monster Hunter World cross-platform support available for now. There is not any type of crossplay multiplayer in the game which means you cannot play with friends across different platforms. To play with your friends, all of you must have the same systems or gaming consoles. You can only play single-player campaigns, and there is no method for you to play with other players or with your friends to hunt down all those massive monsters. The lack of MHW cross-platform features has disappointed many fans.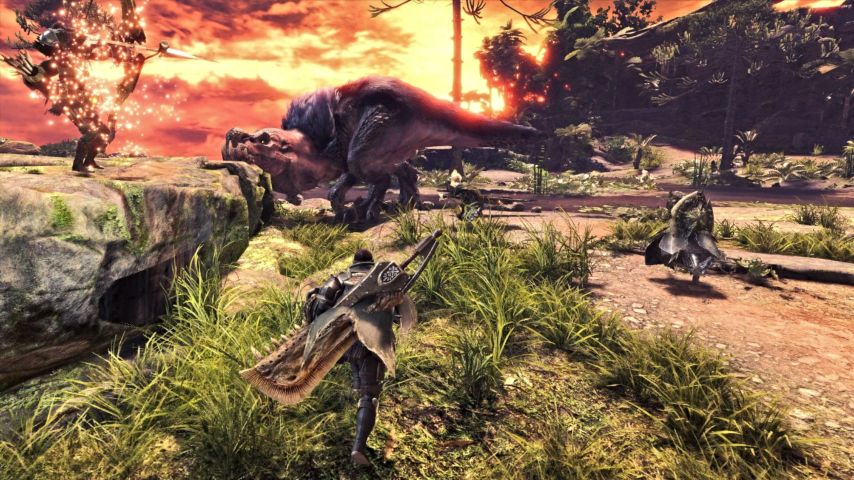 As the game was released for different platforms such as PC, PS4, and Xbox One and has gained huge success, players want to enjoy this action role-playing game with their buddies regardless of which system they are using to run it. They desire to play together to kill dangerous monsters and complete all of their missions. But they are not allowed to do that, and this thing makes a lot of fans disappointed.
Sadly, Monster Hunter World does not support cross-progression in any way we see in various modern video games. Because of that, they can also not transfer their characters from one platform to another unless they possess multiple copies of the game. So it's not a viable choice in any way. If you are shifting from one system to a newer one, you will have to buy the game's new copy separately or progress it again from the beginning, which will become very boring and time-consuming for you.
Is Monster Hunter World Cross-Platform PC and PS4/PS5?
Unfortunately, there is no MHW cross-platform option for PC players to play with their friends who are playing on PS4 or PS5. However, the game is available for both platforms, which means the players can play with one another if they are on the same platform. But Monster Hunter World crossplay functionality is absent even though we are now in 2023. So we only hope and wait to see whether we receive any good news in the future.
Is Monster Hunter World Cross-Platform PC and Xbox One?
Same as in the previous case, PC players can not be able to play with others who are on the Xbox One console. The game has received excellent feedback such as from TerraCasino experts on Steam and is available on both PC and Xbox One. But, there is no official declaration about the MHW crossplay multiplayer we have heard so far. If you are on PC, you are not allowed to play with your friends on Xbox One. Similarly, if you have an Xbox Live account, there are restrictions on playing with your friends on desktop computers.
Is Monster Hunter World Cross-Platform PS4 and Xbox One?
As stated earlier, Capcom does not allow Monster Hunter World crossplay support to make the game playable on multiple platforms. As a result, players on Xbox One and PlayStation 4 cannot have fun in the game with each other. One reason is that both devices use different engines to run the games. So, it's not an easy task to make MHW cross-platform for both systems as it requires a good investment of money, time, and effort. Another thing why developers may have decided not to make this game cross-platform is because of cheating. It's challenging to stop users from cheating when using different devices and operating systems.
Is Monster Hunter World Cross-Platform PS4 and PS5?
No, there is no cross-platform support between the PS4 and PS5. So if you are playing on the PS4 and your friend purchased a new PlayStation 5, you are restricted from playing together to have fun by exploring the game's world and eliminating the monsters. Yes, such a thing made many of us very sad as we always desire to play with our friends no matter which game we are playing and which platforms we use, but we can not do much about that. That is the truth; we must make our way according to the situation.
Will Monster Hunter World Be Cross-Platform?
Unfortunately, it's not looking possible for now that the developers will include cross-platform multiplayer in the game even in the future. But, we can not say much about that because Capcom has not given any official statement regarding this. However, we can talk about the various facts that come to mind.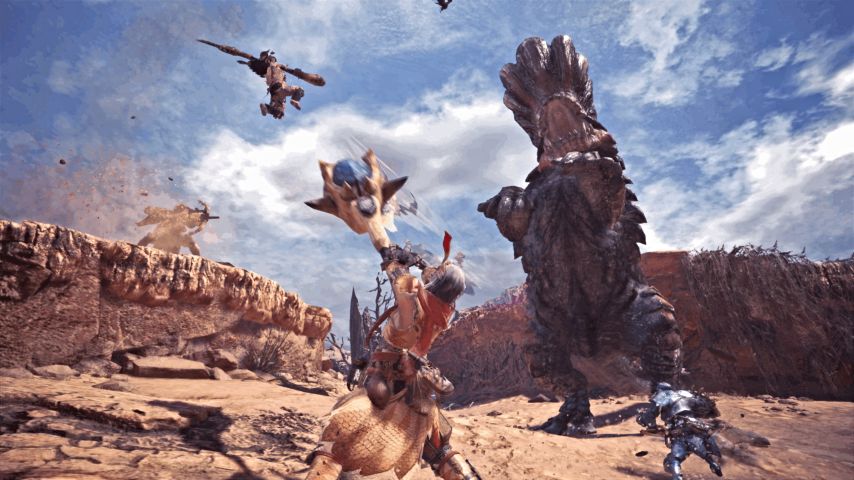 The first thing is that enabling a crossplay option in any game demands a significant investment of time and resources. Monster Hunter World is available on all massive platforms (PC, Xbox One, and PlayStation). However, these devices run the games using different engines and services. So, it's not easy to make this game compatible with these platforms as it demands a lot of hard work and an enormous budget.
Another fact is that the game was first launched only for Xbox One and PS4. Capcom released the PC version a few months later. The game's console version uses PSN and the Xbox One console's online service (PSN and Xbox Live). On the other hand, the PC version utilizes the Steam service. All of these platforms make use of different servers and hardware. So, that's another main reason why the MHW cross-platform is not possible between them.
I'm not kidding when I say that this is a huge letdown. Currently, the most popular video games provide cross-play support because many players want to play with their friends on various platforms and complete the most challenging missions together. Although, this is the deal with this title. There is no Monster Hunter World crossplay multiplayer for several reasons and technical limitations.
Disadvantages of Lacking Monster Hunter World Crossplay
The first downside of not having the MHW crossplay is that the playing community is divided into different platforms. Therefore, if players want to play multiplayer mode with their fellows, they can only play with them if they are also on the same platform.
As the game doesn't feature any multiplayer-specific tasks, you will face difficulty completing some games' missions by yourself. The two monsters, Behemoth and Ancient Leshen are the harder to take down. Both possess a high health level and also put an enormous amount of damage on the players. Later in the game, the Monster Hunter World: Iceborne monsters, particularly Fatalis, can be tough to fight due to their ferocity and short attack delay. Alatreon, on the other side, may be easy to play solely according to some players.
Although Monster Hunter World cross-platform is disabled, players still have the option to use the SOS function. It allows them to broadcast their ongoing mission on the mission board for all to see. In this way, players can ask others to help if they have trouble completing the tasks. The other bad thing is players are not allowed to exchange items with their friends between the different platforms. This thing also disappoints a lot of enthusiasts.
Conclusion: Is MHW Cross-Platform?
So this is a detailed and comprehensive guide. After reading this post, you have hopefully got your answer about "Is Monster Hunter World cross-platform 2022?"
In short, Monster Hunter World is not cross-platform. It means the players can't play with each other across PC, PS4, PS5, and Xbox One. There is a lot of discussion between the fans about this on the game's official forum. But, we can not say that we should completely lose hope and accept that it will not come in the future. The developers may hear the voice of MHW fans and work on it in the upcoming time.
More Related Guides: