Monster Hunter World is a very famous video game series that lets you hunt with up to three of your fellows. But the confusion among the gamers "Is Monster Hunter World Cross Platform? Is there any crossplay support in this game? and Can you play MHW with your friends on different platforms?" Today, we are going to answer these questions and try to clear your confusion.
The opportunity to attack monsters with up to three other companions is a hallmark of the Monster Hunter games. When we talk about the Monster Hunter World and its Iceborne addition, none of that has altered.
Apart from Monster Hunter adventures on mobile and 3DS, every Monster Hunter game that has been released globally is on a single platform. Monster Hunter World, which was released for PS4, Xbox One, and PC, transformed things. As a result, players began to wonder whether there will be any crossplay across systems.
Is Monster Hunter World Cross Platform?
The sad news is that Monster Hunter World lacks any sort of crossplay functionality. If gamers want to play with their friends, they have to remain on their chosen platform and it should be the same for all the friends. The next question, although, is whether or not cross-save exists.
If players are unable to play with each other on separate platforms, they may be able to transfer their character through one platform to another unless they possess multiple copies of the game. That, of course, isn't a viable choice. Players can only play with buddies having the same platform as them in each way.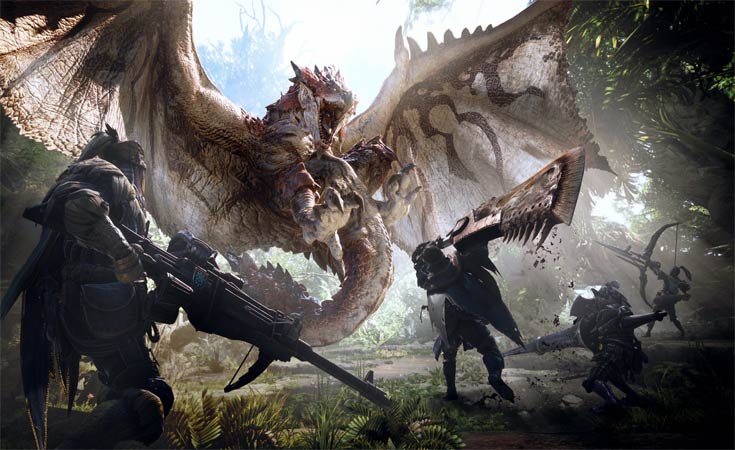 Not only is it inconvenient to be unable to play with friends between systems, but Monster Hunter World also eliminates multiplayer-specific objectives. There used to be an online hub with its own range of tasks that could be done with friends in prior games. They didn't need to be but anyway adjusted for online gaming, which means the monsters' health was overstated. Monster Hunter Rise is supposedly reintroducing the hub and town split, however with player scalability.
While the game does not really feature any multiplayer-specific tasks, some of the game's missions are quite tough to finish on your own. The two partnership monsters, Behemoth and Ancient Leshen are maybe the most noteworthy. Both contain a large amount of health and also damage very heavily. Even after reaching the Iceborne, returning back and battling with them can be hard, especially in the state they were in before the release of Iceborne.
Later in the game, Iceborne monsters, particularly Fatalis, can be exceptionally hard to battle solely due to their ferocity and short attack delay. Alatreon, on the other hand, was easier to play solely according to some gamers. Despite, even though crossplay is disabled, players still have the option to use the SOS function. It allows them to broadcast their ongoing mission on the mission board for all to see. It letting them ask for assistance from any player irrespective of their online session.
Monster Hunter World Cross Platform PC & Xbox
Monster Hunter World is not a cross-platform game that can be played on both PC and Xbox. You can see from the game instructions, there is no official declaration.
Although the game has a lot of excellent feedback on Steam, you can't play with your buddies on Xbox. There is a lot of discussion between the fans about this on the game's official forum.
Can Xbox and PS4 play MHW together?
As stated earlier, Capcom does not allow Monster Hunter World to be played on multiple platforms. Players on Xbox One and PlayStation 4 are unable to play this game together.
I'm not kidding when I say that this is a huge letdown. Several other games, such as Fortnite and Minecraft, are able to properly incorporate this ability. Although, here's the deal with Monster Hunter World:
Even in 2021, there is no Monster Hunter World crossplay support available.