Are you here to learn how to evolve Finizen in Pokémon Scarlet and Violet? Let us break this down for you. This new Pokemon has a special way of evolving that's quite different. Instead of just leveling him up the old-school way, you've got to be a bit more creative. Or, you know, just have a buddy with the game.
Now, catching Finizen? That's an adventure on its own! Even with a 60% encounter rate, it can be a bit elusive. But once you've got him, here's the real challenge: To turn Finizen into Palafin in Pokémon Scarlet and Violet, you need a friend's help. You've got to level up Finizen while playing in their game.
In this guide, we will tell you about the Finizen evolution method and where you can find And hold onto your Pokéballs because once you've achieved the Palafin evolution, there's this super cool heroic transformation waiting – the Hero Form Palafin.
Where to Find Finizen in Pokémon Scarlet and Violet
First up, head to the Paldea. Any place where there's a splash of water along the coast, like beaches, docks, or even that fancy waterside villa you've had your eye on, that's where you want to be. Dive in, and with a bit of luck, you might just spot Finizen enjoying a swim. too.
But unless you get super lucky and find one near the shore, you'll need to venture deeper. Grab your Koraidon or Miradon (hope you've unlocked them by now!) and swim into the sea. If you're wondering, "How do I do that?" – Once you make some headway on the Path of Titans, you'll get that ability.
And if you're a visual person, there's a map below that shows just how much Finizen loves Paldea. They're pretty much everywhere with a coastline!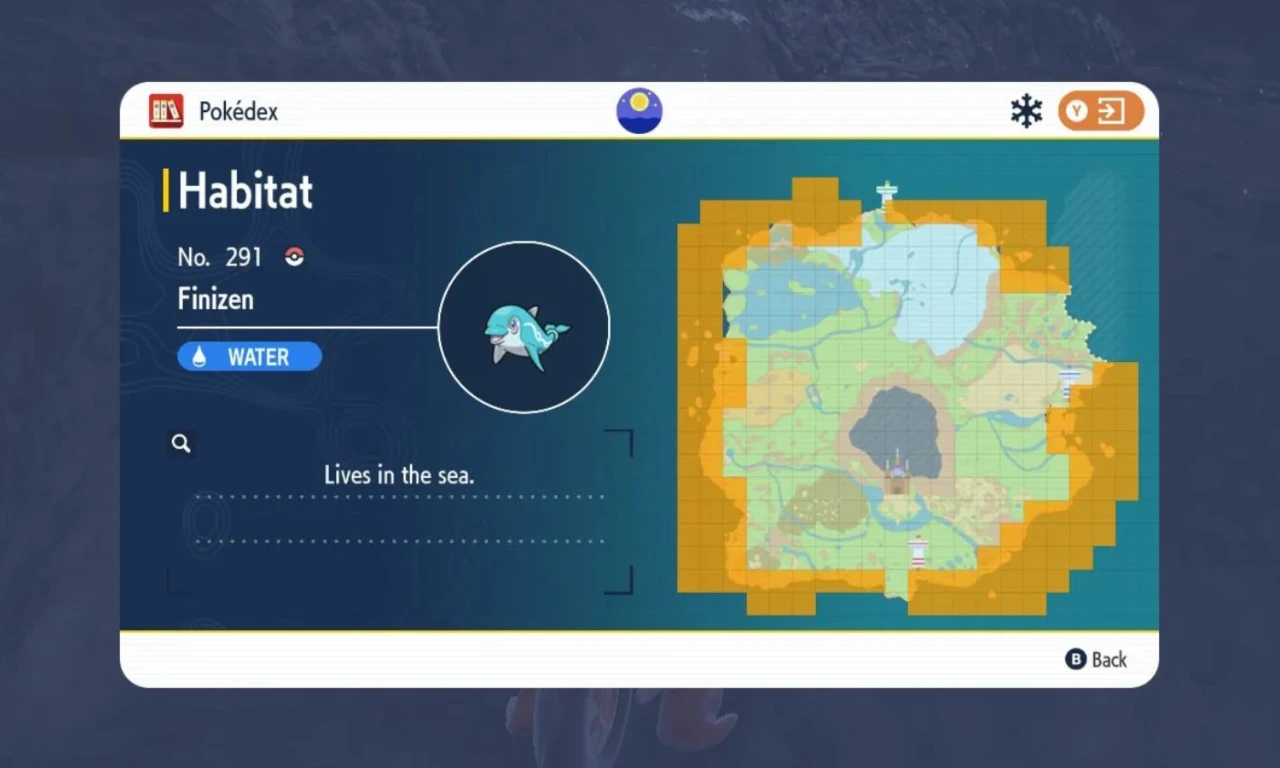 However, finding one can be a bit hit or miss. Start your Finizen's location task by checking the rivers and coasts around Paldea.
How to Evolve Finizen into Palafin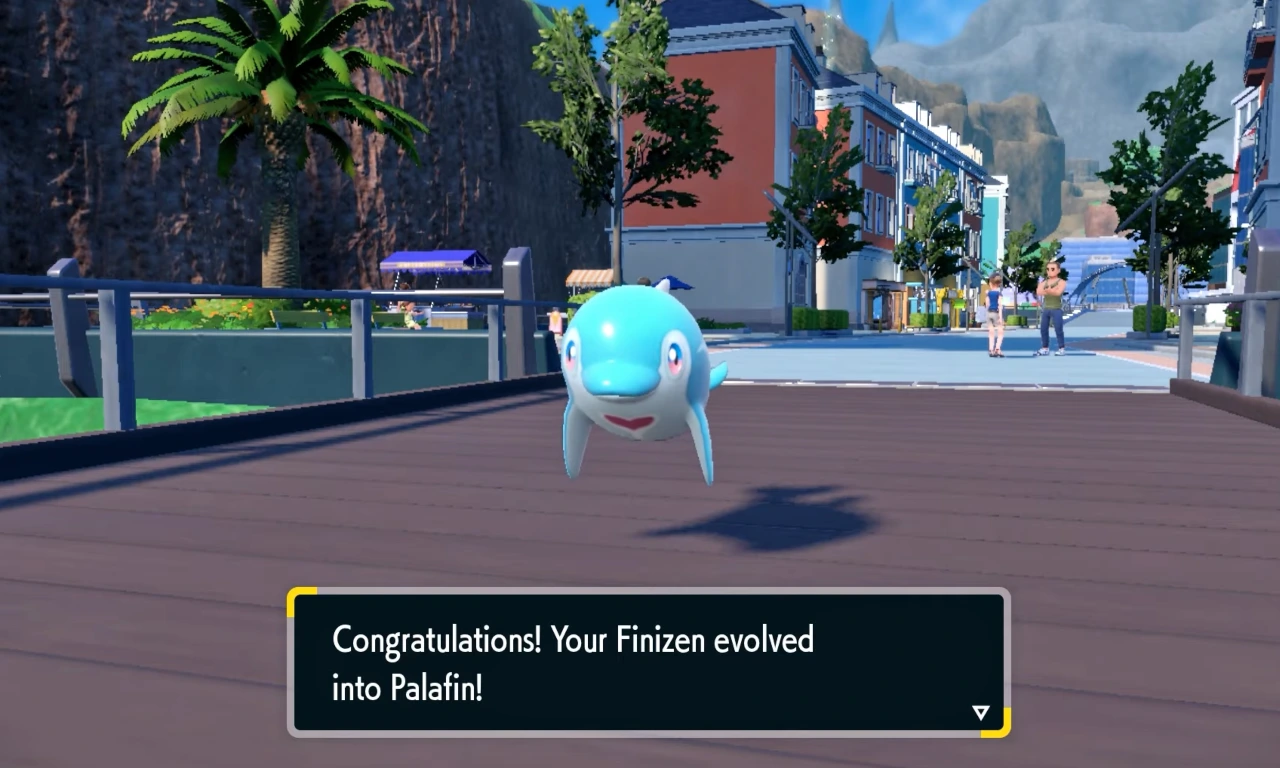 For the Finizen evolution into Palafin in Pokémon Scarlet and Violet, follow these steps:
Get your Finizen to Level 37.
Hop into a friend's game. Your Finizen needs a little change of scenery to grow!
Starting at Level 38 in Union Circle, your Finizen will transform into the wonderful Palafin. You can either have a few battles or use some handy XP items or even a Rare Candy.
When Finizen takes the leap into becoming Palafin, it'll be all eager to learn Aqua Tail. And trust me, you should say yes to that. Not only is it a killer Water-type move, but it's also the golden ticket to unlocking Palafin's superhero vibes.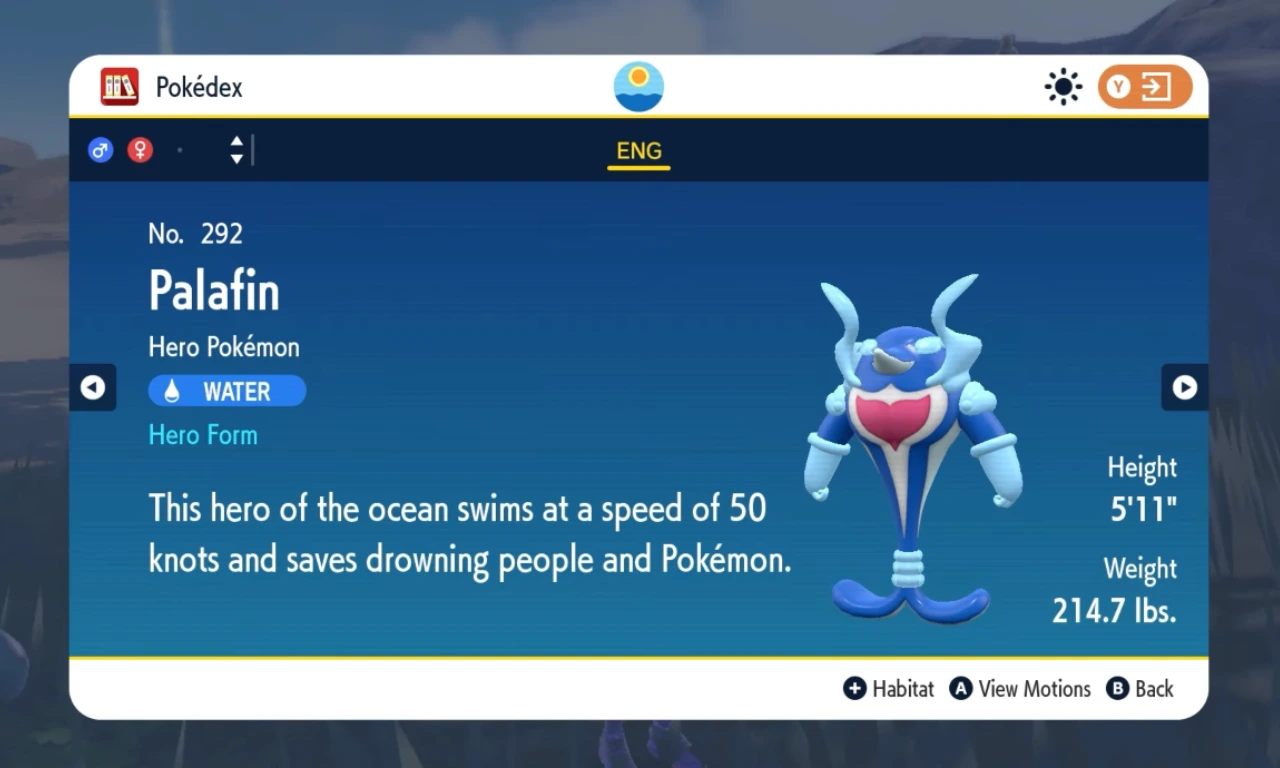 To receive the Palafin featured on the front of its Pokédex, put Aqua Tail into action during your fight and have it swapped over; the Pokémon can only undergo this transformation when no one is watching while still within its Pokéball. When you bring Palafin back into battle, get ready for the big superhero reveal!