Using Starcraft 2 cheats while playing a single-player campaign can help you to dominate the game. Whether you're battling through the epic tales of Legacy of the Void, Wings of Liberty, or Heart of the Swarm, these handy cheats offer a delightful twist. Want to power up your units? Add a dash of resources? Or zip through objectives at lightning speed? These cheat codes have got you covered. They're handy if you're looking for those hidden Starcraft 2 Easter eggs or simply curious about pushing the boundaries of the game.
But remember, these StarCraft 2 cheat codes will erase all the hard work you've put into the game so far. If you want to protect your previous achievements and continue progressing, it's best to avoid cheating or start a new campaign. And sorry for the online players, these won't work for multiplayer.
The developers have implemented measures to ensure a cheat-free environment for online gameplay. Therefore, only those who prefer solo-mode play can use codes without fear of getting penalized or blocked. If you want to add some extra fun to your gaming sessions, we've got a good list of StarCraft 2 cheats and Easter eggs that will help you uncover all the cool features this game offers.
All the Best StarCraft 2 Cheats
Blizzard's got your back with some cheat codes designed just for the solo journey. They're straight from the game devs, and there's zero risk of account suspension.
Quick note though: these cheats in StarCraft 2 are for single-player campaigns ONLY. So, don't ever try to use them in multiplayer mode if you don't want to lose your account.
WhatIsBestInLife – Instant victory
LetsJustBugOutAndCallItEven – Instant Defeat
TookTheRedPill – Removes the fog of war
Bunker55AliveInside – Supplies (food) are no longer needed
TerribleTerribleDamage – Activate 'Invincibility' mode
SpectralTiger – Add 5,000 minerals
RealMenDrillDeep – Gain 5,000 gas
WhoRunBartertown – Add 5,000 of each gas and minerals
SoSayWeAll – Allows you to use every kind of technology
IAmIronMan – Unlock all modifications or upgrades
CatFoodForPrawnGuns – Allow for fast builds and updates
HanShotFirst – Deactivate spell cooldowns
TyuHasLeftTheGame – Disable win conditions of the match for continued play
NeverGiveUpNeverSurrender – You can still play even after the defeat
ImADoctorNotARoachJim – All units heal faster
MoreDotsMoreDots – All buildings and units are free
jaynestown – Missing resources for unit production are provided
eyeofsauron – The cinematics menu opens
overengineeredcodpiece – The song "Terran up the Night" starts to play, played by the official Blizzard band, composed of company employees (won't disable the achievement).
stroaksmolts – The player receives 5,000 minerals
smoldersbolds – The player receives 5,000 minerals and gas
mintmansoperator – Power requirements are disabled
reversingnazaire / basestarsprimative – Units are created and built with greater speed
fsbcomunicacion – Units heal faster
sawnoutofmemory – Fog of War is disabled
cadeasygoin – The game ends with a defeat
lyingpect – A specific mission can be selected
wapboinkers – Units add resource points
cmethodfeedback – The game ends with a victory
qrotero – The time is disabled during the match
dzmhairspring – The player receives 5,000 of any resource
LeaveYourSleep – Unlock all the missions
WhySoSerious – Gain 5 million credits (Only works in for Wings of Liberty)
HoradricCube – Activate all search options
StayClassyMarSara – Unlock all UNN TV news broadcasts (Doesn't work in Heart of the Swarm)
Related: StarCraft 2 System Requirements: What Specs do I Need to Play?
How to Use StarCraft 2 Cheat Codes?
The method is quick and straightforward, first launch your game and enter the single-player campaign. Once you have pressed the Enter key, a speech box will appear. To activate it, simply type any of the cheats listed here.
That's all, the StarCraft cheats will start working immediately, and you are ready to play using them. On one side, trying out different tactics and discovering fresh approaches to the game can really work in your favor. Secondly, using cheats can also take away from the challenge and satisfaction of playing the game without them.
Why My StarCraft 2 Cheats Not Working?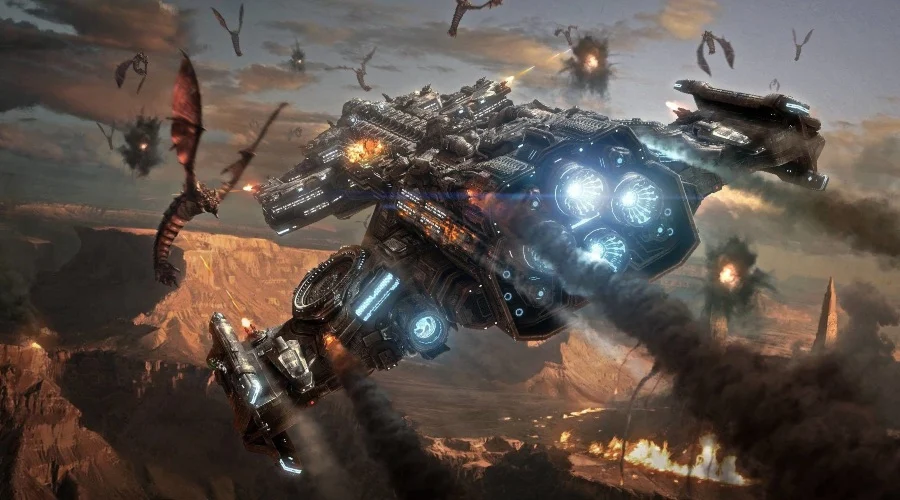 Have trouble getting those SC2 cheats to work? Here's a quick breakdown of common reasons and solutions:
Single-player Only: Blizzard designed the cheat codes explicitly for single-player campaigns. Trying to use them in multiplayer modes won't yield any results.
Typing Errors: Make sure you've typed in the code precisely as it's supposed to be. Even a minor typo can render it ineffective.
Custom Games and Mods: If you're playing custom games or mods, cheats might be disabled or function differently.
Internet Connection: While StarCraft 2 doesn't require an internet connection for solo play mode, some features might not work offline, including specific cheat activations.
Corrupted Game Files: This is rarer, but corrupted or missing game files can mess with cheat functionality. Consider reinstalling the game or repairing the installation through the Battle.net client if you suspect this.
StarCraft 2 Easter Eggs
StarCraft 2 – a game rich not just in strategy and battles but also in hidden gems and cheeky nods to pop culture and other Blizzard titles. Here's a list of some of the most incredible Easter eggs in StarCraft 2 found in the game:
Lost Viking Arcade Machine: In the Cantina aboard the Hyperion, there's an arcade machine named "The Lost Viking." This is both a nod to Blizzard's early game "The Lost Vikings" and a playable mini-game!
Diablo: The Tauren Marine isn't the only non-StarCraft creature that makes a cameo. If you shoot some specific lava critters in the "The Devil's Playground" mission, Diablo, the Lord of Terror, emerges!
Tauren Marine: On the "Zero Hour" mission, look for a neutral building in the bottom right. Destroy it to unveil a hidden Tauren Marine, a mash-up between StarCraft's marine and Warcraft's Tauren.
Murloc Marine: Murlocs, the iconic creatures from World of Warcraft, have their marine version in StarCraft II. You can occasionally find them in various missions.
Torrasque Ultralisk: This upgraded ultralisk, named after a famous ultralisk from StarCraft: Brood War, can be spotted in some StarCraft II missions.
Dancing Units: A fun one! Select any unit and type "/dance" to make them bust a move. Different units have different dance moves.
Futuristic Toilets: In the "Outbreak" mission, if you navigate to the top right corner, you'll find an outhouse. Click on it enough times, and it'll blast off!
"It's a trap!": Admiral Ackbar from Star Wars gets a small shoutout in the "Media Blitz" mission. Once you take control of the Odin and start wreaking havoc, you'll receive a warning that "It's a trap!" in classic Ackbar style.
Night Elf Banshee: The Banshee's "Evasion" ability icon in the Wings of Liberty campaign shows a Night Elf face from Warcraft.
Level 800 Elite Tauren Chieftain: In the mission "Piercing the Shroud," there's a secret Brutalisk. If you rescue it, it'll drop a "Level 800 Elite Tauren Chieftain" hologram. This is a nod to Blizzard's in-house band.
These are just some delightful Easter eggs scattered throughout StarCraft 2. Always look for more hidden references, nods, and winks from the developers. It adds a fun dimension to the game beyond just strategy and warfare!