Huawei P30 Lite comes with some great features which we can see in P30 Pro and it's an amazing budget device from Huawei company. It features a triple camera set up on the back and has a very decent display. Well, you can buy it at half the price of the Pro model phone having an excellent sleeky design and also a physical fingerprint sensor. While buying the cheapest device from the P30 series, you also want to buy its case to protect it from any scratches, dust, or damage impact. We bring you the 5 best Huawei P30 Lite phone cases.
1. Olixar Ultra-Thin Huawei P30 Lite Phone Case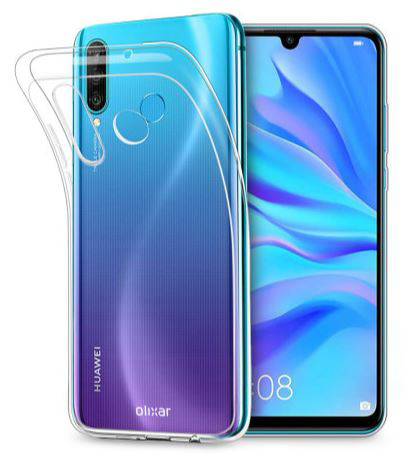 Olixar is a 100% clear ultra-thin phone case for Huawei P30 Lite which provides durable protection against damage and slim fitting. Because of its clearness, it doesn't impact the colors of your phone body as well as is totally lightweight, and fits on the mobile perfectly. This case gives worth to your money.
It is made up of special tough gel which provides the flexibility of silicone materials and gives excellent protection. Olixar case is specially produced to offer long-lasting protection. It also has a raised front bezel which protects your phone screen from any possible damage If falls down on a flat surface. The Olixar phone case secures all the corners of your smartphone and leaves cut-offs for necessary features like charging and headphones sockets.
2. Spigen Rugged Armor Back Cover Case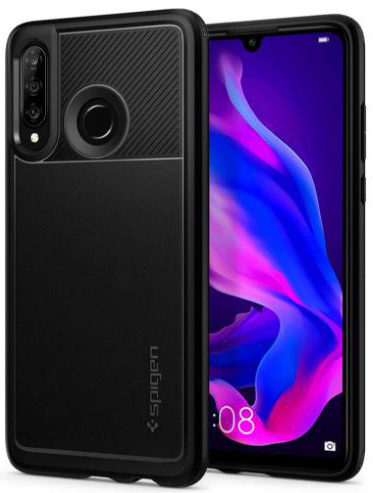 This newly designed Rugged Armor case gives full protection to your Huawei P30 Lite. It has great quality, fits very well on your phone body, and allows you to access all features of your mobile without any trouble.
The front bevel is a little higher than the screen to keep your mobile from the impact of damage If it falls on the front. All cutouts of the case are at the exact position so that you can use all important features of your mobile comfortably such as the volume up/down button, headphones ports, and charging socket. The Spigen Rugged Armor is a perfect Huawei P30 Lite phone case that provides you the perfect grip and protection. In the end, I must say it's a great case for a great price with an amazing black look on your mobile.
3. LeYi Case for Huawei P30 Lite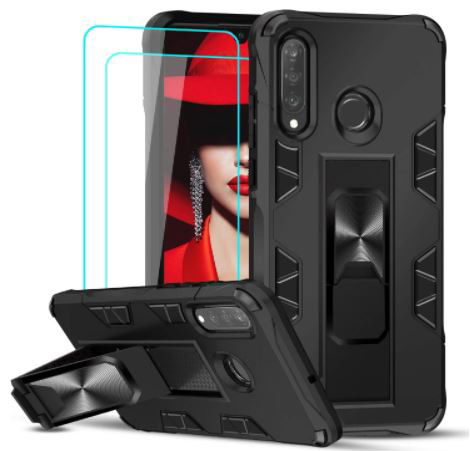 This perfect design Huawei P30 Lite phone case also comes up with a 2 pack of high-quality tempered glass screen protectors. The LeYi is a very cool-looking case that fits perfectly on your phone body. It gives real value to your money.
The case is designed with a high-quality hard PC outer layer. The special textured design of the outer layer provides you great grip feeling. With its built-in kickstand, you can stand the phone anywhere and enjoy video calls or watching movies. The cut holes are so perfect that you can easily access all controls and features such as camera, speakers, volume button, charger, and other ports. The only drawback is that If you want to open the cover support, you have to force yourself because of its too much resistance. Those people with no nails can't do that.
4. Spigen Liquid Crystal Case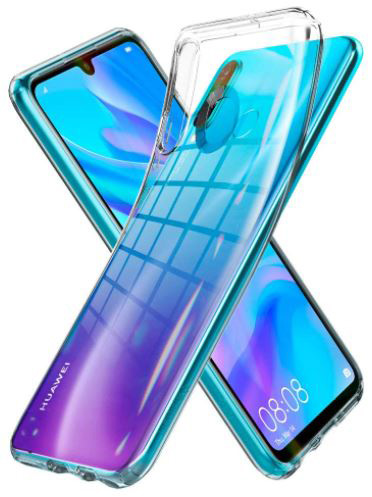 If you don't want to hide the beautiful colors of your phone along with slim protection, then this case is designed for you. Spigen Liquid Crystal Case is made for those users who want to keep the original look of the mobile but also need to protect their Huawei P30 Lite. The case is not too heavy or big and fits on your mobile extremely well.
The lip of the case performs an amazing job by protecting the front and edges of your mobile. It's also very easy to grip on it and does not give a slippery feel. The crystal case has perfect cutouts to allow the proper functioning of all the necessary controls and features of the phone. The design is very soothing without any harsh edges. If you want super solid protection at some reasonable price, this case is especially for you.
5. ULuck Crystal Case For P30 Lite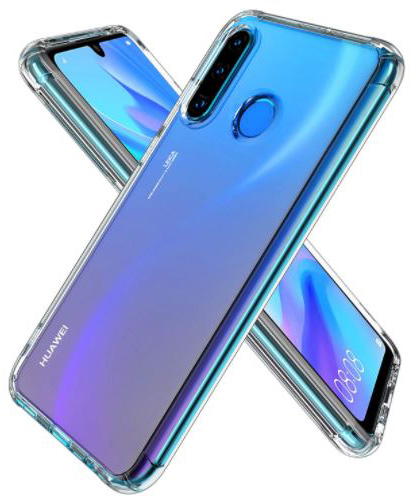 ULuck Crystal is an excellent comfortable case with wireless chargers. It's a very nice case and shows the elegant design of your phone without distracting from the aesthetics. The design of the corners is very well to absorb any damaging impact. The edges are a little higher than the screen to provide extra protection If your phone faces down.
The controls such as power and volume buttons, charging ports and headphone sockets are easy to use because of well-made cut holes. This case fits completely on P30 Lite and provides a very solid grip. The case has a slight overhang on the side of the screen which protects If the mobile falls. The corners are thicker to provide corners protection and the rear slots fit the camera and ginger scanner perfectly.
Read Also – Apple Watch Series 6 Review