Currently, the PUBG Mobile C1S3 M5 (month 5) Royal Pass is making its way through the game, and all PUBG fans are enjoying the season. The ongoing season has some excellent and amazing Royal Pass rewards and we have also seen some Mythic spins and crates with great outfits, guns skins, backpacks, helmets, and other items. But the point is that the fans always remain excited to come to know about the next upcoming season's leaks and rewards. So today, we are here with PUBG Mobile (BGMI) C2S4 M7 Royal Pass (Tier) rewards, leaks, and release date.
As we know that the season will end soon and there are only a few weeks left for the PUBG Mobile (BGMI) M5 Royal Pass. Now is the time to look forward to the new PUBG Mobile (BGMI) C2S4 M7 Royal Pass (Tier) rewards, leaks, and release date information. We will tell you everything we know so far regarding the upcoming RP rewards.
The latest season comes with its own amazing Royal Pass & tier rewards. All of those rewards include different exciting outfits, gun skins, backpacks, emotes, helmets, or more skins. A great deal of curiosity and enthusiasm has arisen in the community because of the PUBG Mobile C2S4 M7 Royal Pass leaks & release date.
PUBG Mobile (BGMI) C2S4 M7 Royal Pass Release Date
When you go into the RP section of the game. You can see the start and end date of the current Royal Pass at the bottom. So, by checking this info, we know that the PUBG Mobile C1S3 M6 Royal Pass will end on 17 Jan 2022. However, we know that the next RP rewards make their appearance in the game after one day when the previous RP rewards get locked.
How to Get M416 Glacier Skin for Free in PUBG Mobile or BGMI?
According to this scenario, we can think that the new season PUBG Mobile (BGMI) C2S4 M7 Royal Pass release date is January 19th, 2022. Maybe, there will be some delay due to some reason or we will get it on 20 January. But the time from the launch of the game, we haven't seen any delay considering the new season and Royal Pass release. So, January 19th is a favorable date.
PUBG Mobile (BGMI) C2S4 M7 Royal Pass: Tier Rewards
Before we talk about the RP rewards of month 7 (M7), let's have a look at the PUBG Mobile tier rewards. We have got officially confirmed rewards that the players will get after reaching the different tiers in the PUBG Mobile new update or season. All of them are mentioned below:
Silver Tier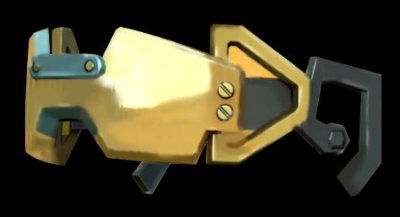 At the silver level, the players will receive beautiful golden color glasses. In terms of appearance, they're not overly flashy.
Gold Tier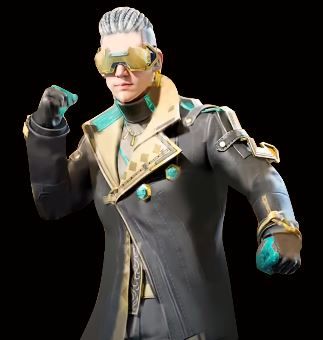 Well, this outfit is looking very interesting and has got some look. To get this, you just have to play five matches in the Gold tier. Reaching gold is not a difficult task even if you are not a pro player. So, it will be very easy for all to get this costume.
Platinum Tier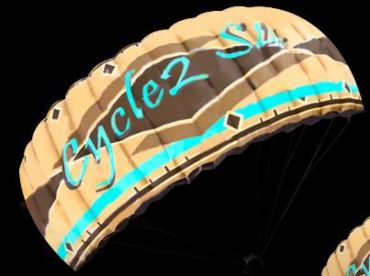 In all the previous seasons including the current ongoing as well, the PUBG players had received the headgear or other items in the Platinum tier. But now, the situation has been changed. Yes, the parachute you are seeing above is the reward you will get on reaching the Platinum.
Diamond Tier Reward

After reaching the diamond tier and playing five matches in it. The players will get this cool and awesome-looking blue-colored Mk14 gun skin. Mk14 skins are very rare and we don't see these gun skins too often. So, it's nice to have this skin in the PUBG Mobile update 1.8.
Ace Tier Reward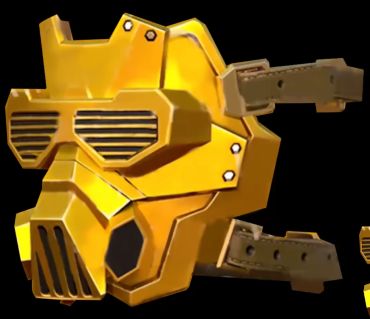 For the parachute that was normally awarded to Ace-level players. In exchange, they'll receive a yellow & gold-colored mask that actually looks good.
Ace Master Tier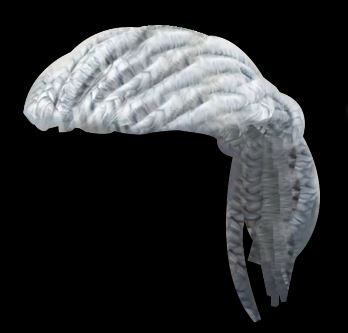 After reaching this level, players will be rewarded with a new haircut. There aren't a lot of options for haircuts in the PUBG Mobile, so this is a plus. Those players who will put in a lot of effort to attain this rank will be able to get this item and stand out from the crowd.
Ace Dominator Tier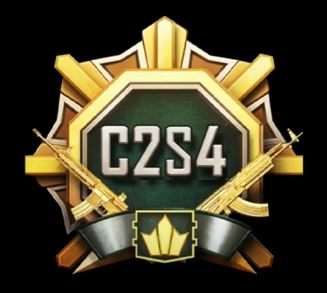 This is the avatar featuring the C2S4 text in the middle which players will be able to obtain after reaching the Ace Dominator. But only the hard and pro players can achieve this rank because it's not an easy task at all.
PUBG Mobile Conqueror Frame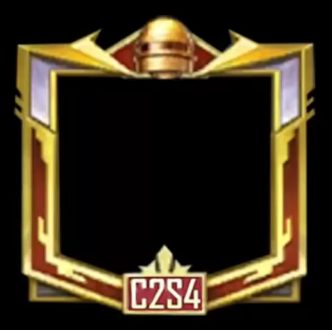 The last and final, here is our Conqueror frame for the PUBG Mobile (BGMI) C2S4 M7 & M8. It's the same as the previous one with just the change of the text.
PUBG Mobile (BGMI) C2S4 M7 Royal Pass Rewards
Midnight lantern DP 28 Skin –

(RP – 1)

Goth Aviator Set Outfit – 

(RP – 1)

Goth Aviator Cover –

(RP – 5)

Gold Porcelain Helmet –

(RP – 10)

Dislike Emote –

(RP – 15)

RP avatar M7 –

(RP – 15)

Golden Jade Stun Grenade –

(RP – 15)

Crystal Egg Ornament –

(RP – 20)

Orange Jumpsuit Outfits –

(RP – 25)

Desert Warrior emote –

(RP – 30)

Golden Porcelain 2 Seat Motorcycle –

(RP – 30)

Will of Steel – Uzi Skin –

(RP – 35)

Golden Jade – M16A4 –

(RP – 40)

Desert Warrior Mask –

(RP – 45)

Desert Warrior Set –

(RP – 50)
So, stay connected with us!