If you want to connect AirPods to PS4, you will require a suitable PS4 Bluetooth adaptor.
Plug the adapter into a console's USB port. Press and hold the AirPods charging case's button to connect it to PS4.
Once the pairing is finished, you can head over to Settings > Devices > Audio Devices to check that AirPods are appropriately synced with the device.
Remember, if you are using AirPods with your PlayStation 4, you can't use AirPods microphone to talk with others.
Note: you can use the same method to connect any other Bluetooth headphones.
Can you connect AirPods to PS4? You can use Apple's AirPods with most Bluetooth audio-supported devices. These are the perfect option for an excellent audio experience while listening to music, watching movies, and playing games. However, if you are a PlayStation console gamer, you may find it hard to connect your AirPods to PS5 or PS4. Because the Sony PlayStation does not have built-in support for Bluetooth audio, you may think to overcome this issue by using AirPods or other wireless headphones. But pairing AirPods with PS4 is not as simple as you might think.
Thankfully, third-party Bluetooth adapters are available with audio compatibility, which you can buy and use to connect AirPods and PS4. This guide will explain all you need to know about that. Below, we discuss how to connect AirPods to PS4, including what you need for that and the step-by-step process.
What is Required to Connect AirPods to PS4
Unfortunately, you won't find any support for Bluetooth audio on the PS4. As a result, you need to have separate connectors to use this gaming console with your AirPods or other wireless headsets. Without an adaptor, the Playstation 4 will still recognize the AirPods, and the connection process will continue until the very end, but it will fail at this step.
A specific adapter is what you need to link your AirPods with a PlayStation 4 because of the console's lack of integrated Bluetooth support. A PS4 adaptor with Bluetooth audio is a mandatory item, which you can attach to your console through the USB port or the headphone jack.
How to Connect AirPods to PS4
If you want to connect your AirPods to PS4 through Bluetooth, you can do so by following these steps:
Before you begin the pairing method, ensure your AirPods have enough charging. The same applies to adapters if they run using battery power.
If the devices are filled with juice, start pairing by connecting the Bluetooth adapter with your PS4 console (depending on the type of adapter, you may need to plug it in either a USB port or into the audio jack).
After linking with PS4, put the adapter into pairing mode. Please refer to its user manual for details on how to do that with your specific device.
Put the AirPods in the charging case and keep the case's lid open. Then press and hold the setup button on the case's back.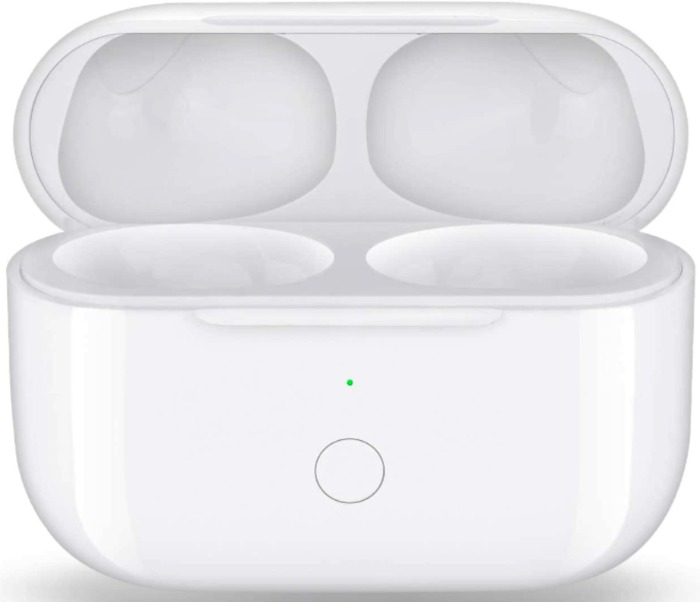 Keep the button pressed until the flashing lights on the Bluetooth adapter become still. It indicates that the AirPods and adapter are successfully connected.
Now, you need to make sure that PS4 audio is being transmitted to your AirPods. On the console, head over to Settings > Devices > Audio Devices.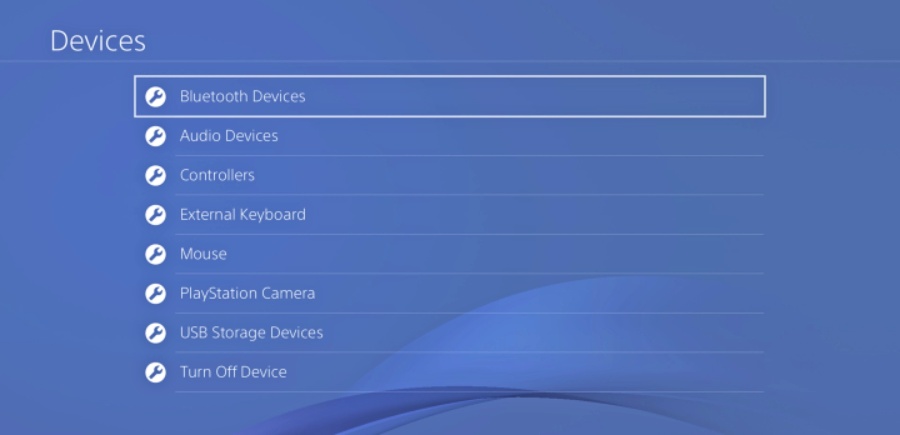 Under Audio Devices, you must change two options: i) Set the Output Device to Headphones Connected to Controller. ii) Secondly, set Output to Headphones to All Audio option.
Here, you can also see the Volume Control (Headphones) option, which lets you adjust the volume level delivered to your AirPods.
Once you've completed those steps, the PS4's audio will begin playing through your AirPods. As we already mentioned, the instructions will work to connect any Bluetooth headphones to PlayStation 4, not only AirPods, so don't feel limited.
Can You Use AirPods on PS4 to Chat with Others?
After having a brief discussion about the question, "Can you connect AirPods to PS4?" We have gone through the step-by-step process of how to connect AirPods to PS4. But there is one limitation we need to mention. You will not be able to communicate with your friends during the gaming session through the AirPods mic. That's due to the one-way nature of these Bluetooth adapters, which only transmit PS4 sound to headsets. You can only overcome this need by using PlayStation 4-compatible headphones with a built-in microphone.