Are you a gaming enthusiast or do you know someone else who loves gaming? If yes, you'll know how important certain cool gaming accessories are to them.
Such people are usually of the opinion that gaming is the best way to relieve stress, blow off steam, and pass time productively. Well, it's not entirely incorrect.
Gaming is a healthy activity with appropriate time management. In this article today, I'm going to highlight some of the most incredible gadgets for the gaming freak on your list.
So let's not waste another second and get this started:
Some Cool Gaming Accessories
1. A Gaming Monitor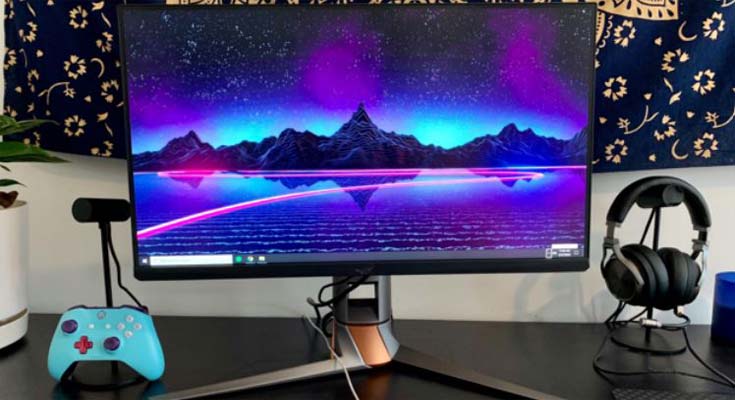 A passionate gamer knows the importance of a personal computer. Although you can play games on your gaming laptop as well, it's not going to cut it if you're an actual gaming enthusiast. The little screen of your laptop is going to cut the fan in half.
Hence, a gaming monitor is what you need for the gaming freak in your list or your own use. 4K gaming monitors are trending these days as they provide you with an exceptional gaming experience. Therefore, you must check them out before getting your hands on the basic model.
2. A Gaming Mouse and Keypad
Yes, purchasing a gaming monitor is going to make a significant difference, but that's not all. You need to have a gaming mouse and keyboard, too. Again, the basic keyboard and mouse will not suffice.
A gaming mouse comes with programmable RGB lighting, customizable buttons as well as weights you can add or remove in order to customize the resistance level you require. The same goes for gaming keypads. They bring along mechanical tensioning systems, so the clicks are rapid, clean, and crisp.
3. A Mousepad
It doesn't matter if you have a laser or an optical mouse, a mousepad is a necessity for smooth usage and a comfortable gaming experience. Using a mouse directly on the table can be hard. It often jitters and takes more time than usual to perform an action.
A mousepad will enhance the usability of the mouse. It will help the mouse stay clean as the dirt and debris from the table won't reach it. Not to forget, a mousepad also protects your table from the scratches a mouse can leave behind.
4. A Hard Drive
A hard drive, also known as a hard disc, is an electro-mechanical device that is used to store and retrieve data with the help of magnetic storage. Hard discs are small-sized regular boxes that you can easily carry around wherever you go; hence, they're portable.
Modern web games are pretty hefty, ranging from 20GB to 180GB for a single installation. The in-built memory of your computer may not be able to store more than one or two games; not to mention, it will affect the speed of your computer. Hence, having a portable hard drive is essential for all gaming freaks.
5. Gaming Headphones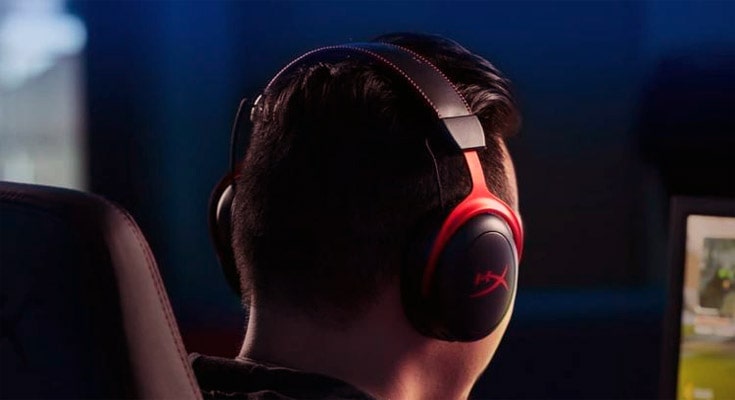 A pair of gaming headphones is another essential for gaming enthusiasts. One of the primary advantages of purchasing gaming headphones compared to a regular pair of headset is the difference in sound quality.
Gaming headphones are designed with the latest technology, providing you with crystal clear sound that makes your gaming sessions more interesting and fun. Other than that, gaming headphones are durably designed and they have noise-canceling technology so that the noises in the background cannot disturb you.
6. A Joystick
Who says joysticks are only for kids? Ask a professional gamer about joysticks and they'll tell you how crucial it is to have one. A joystick is a lever that can be moved in different directions to control the movements in the game on the display screen.
Also known as a control column, a joystick is the principal control device in the cockpit of many military and civilian airplanes. It makes taking sides and turns easier and effortless; thus, a professional gamer remains incomplete with a joystick.
7. Wrist Rest
Gamers often go through issues related to their arms or wrists due to the overuse of muscles in their wrists and arms. So if you wish to provide comfort to your gaming lover friend, get him a wrist rest. Trust me; he's going to love you for it.
It will reduce his chances of getting repetitive strain injury (RSI) and carpal tunnel syndrome. It's when you get a cramp in your wrist because of playing too much. After all, health is wealth, so there's nothing better than investing in a health-protecting gadget.
8. A Gaming Chair
Last but not least, gamers complain about backaches a lot. When you sit on that chair for hours playing games, it puts pressure on your spine, something which contributes to the backache.
The worst part of the story is that many gamers develop spine-related issues due to sitting in inappropriate posture for long durations. Hence, a gaming chair is what every gamer needs. Needs come before wants, so get the gaming freak on your list a decent gaming chair. They'll thank you for it a million times. You have my word.
The Takeaway
Apart from the cool gaming accessories mentioned above, many little things can make a great gift for the gaming enthusiasts you know. They include multipurpose cables and wire straps, power banks, headphone holders, thumb grips, an air canister, as well as a webcam, and a mic stand.
Showering someone with occasional gifts is the best way to let them know how much you love and care for them. Although a gift remains a gift and it doesn't matter what the other person gets you, it's always wise to give someone things they actually need or want. What's the point in investing in something which is not useful? It's as simple as that.
Thereby, you must remember the things I've mentioned above when buying a gift for the gaming freak in your life. Let us know if there's something else you think needs to be added to the list shared above. I wish you good luck, my friends.