There are so many things you can do to earn crypto that is surprisingly simple. One of them is through the best blockchain games. Many people are turning to these because it is easy to earn, and at the same time, they are having fun. These games are also called NFT or crypto games.
Elements that are included in these blockchain games use blockchain technologies that are based on cryptography. Because of this, the players can sell, purchase, or make any other trades using cryptocurrency or non-fungible tokens with other players.
For monetization, the game publisher takes a small fee from every transaction taking place.
If you want, you can also play and earn. Before that, it is essential to discover some of the best blockchain games. Luckily, for you, this article has provided some.
1. Decentraland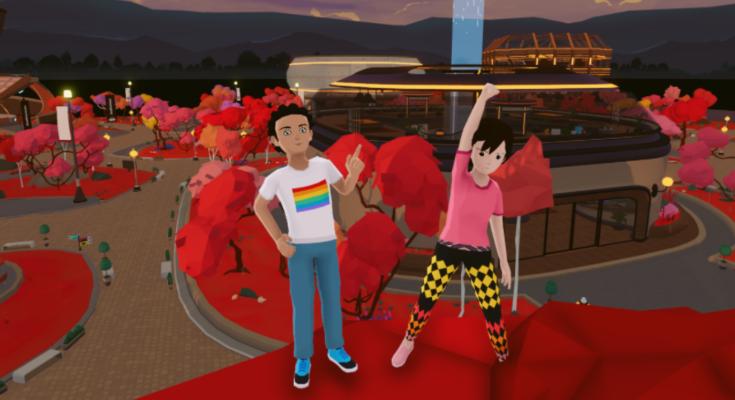 Decentraland can be classified as a potential metaverse game. As the name suggests, the game involves trading plots of land and paying through crypto. The landowners in this kind of game usually have all the power they need to impact the direction of the game.
When a player is starting out, they will be required to create a personalized avatar. After this, they are free to venture into that world for exploration and interaction with other members. If for example, you need to buy land, you will be required to buy Mana coins from crypto platforms like eToro and the like.
2. Illuvium
So many people around the world love fantasies, whether in movies or books or games. The best fantasy blockchain game is Illuvium. It is simply auto-battle gameplay where the players fight using creatures called Illuvials. The players' main goal is to collect the creatures and, in turn, use them to fight off their fellow players.
The creatures in this game are the NFTs, which the players can exchange in online marketplaces such as the DeFi NFT marketplace found on Loop.
3. Silks
When it comes to the best play-and-earn blockchain games, Silks is at the top. It involves horse racing and the crypto space, and it creates a metaverse equal to the real world. This means that if you use the Silks metaverse, then you can buy digital counterparts to real horses using crypto.
This NFT is used for the virtual representation of real thoroughbred racing horses. When you are a player, you can keep track of your horses wherever they are.
It is essential to note that the more NFTs the players purchase, the larger the Silks economy becomes.
4. The Sandbox
This game is similar to Decentraland. The players buy and sell virtual real estate. Also, this game colonizes the metaverse blockchain world. SAND is the major utility token that is used by all players to purchase or sell digital land. The limited supply of plots in this game makes them rarer. And because of this, the price of the NFTs continues to appreciate over time.
5. Nakamoto Games
This is an ecosystem that gives all players access to many blockchain games at once. If you find that the game you are playing is not what you are looking for, then you can choose another one from the list of over 100 games provided.
You just have to use the native token of the platform, which is called NAKA, to find all the titles that are supported. Moreover, ammunition and any other resource within the games can be acquired with this token.
This platform is very advantageous to many as it can offer something for everyone.
Bottom Line
One major reason why these games are referred to as play and earn is that many people around the crypto world have earned a significant amount by just playing them. They prove to be one of the simplest ways of earning crypto. Decentraland, Nakamoto Games, Illuvium, The Sandbox, and Silks are some of the best blockchain games for anyone.