It has been a long ago since we received the PlayStation Virtual Reality headset from Sony, released in 2016. Yes, we have waited very long for the next edition. Finally, Sony has provided good news to its fans regarding the next generation PS VR2, which will launch in early 2023, as officially stated by PlayStation on its social media handles. It means we still have to wait a bit more for it till we reach the next year but we have the confirmation for it.
The PS VR2 is the successor to Sony's first PlayStation VR headset, which provided a cool and approachable entry point into VR for Playstation 4 users. Sony decided to keep us in suspense for quite some time. However, we can now see the early glimpse of the second generation of their virtual reality headset. The design is very similar to the older model but with new round corners, and as expected, the colors are matched with PS5 to make it more suitable to use with the console.
A wealth of PS VR2 information has been unveiled since the beginning of this year. PlayStation VR2 is the official name of this upcoming headset, and PlayStation VR2 Sense is the name of its latest virtual reality controller, both of which were announced in a post on the PlayStation Blog. Sony asserts that the PS VR2 will revolutionize virtual reality gaming thanks to its vastly upgraded hardware. It is expected that these will provide a more immersive experience, allowing gamers to engross themselves in their favorite games.
This article will summarise all the information we have about Sony's future PlayStation VR2 headset. It includes a breakdown of the PS VR2's physical appearance, a rundown of the headset's expected specifications, a list of anticipated games, and a preview of the system's features.
PS VR2 Release Date
Sony has officially announced that the development of the sequel to the PS VR headset is underway and that the upcoming PS VR2 will be released in early 2023.
Coming early 2023. #PSVR2 pic.twitter.com/R3MwWVPyNt

— PlayStation UK (@PlayStationUK) August 22, 2022
Until now, Sony had not publicly announced when the PSVR 2 would be available. It backs up the widespread speculation that the product wouldn't be released this year. Sony has not revealed when it will release the PS5 VR headset in 2023. It will likely hit shelves somewhere between the first 3-4 months.
According to reports from Bloomberg and supply chain expert Ming-Chi Kuo, the next-generation PlayStation VR headgear was expected to debut in time for Christmas 2022. However, Sony could not complete manufacturing on the scheduled time.
PlayStation VR2 Price Prediction
The price of the PS VR2 is currently unknown. It is possible to estimate how much this latest device will cost by looking at existing virtual reality headsets.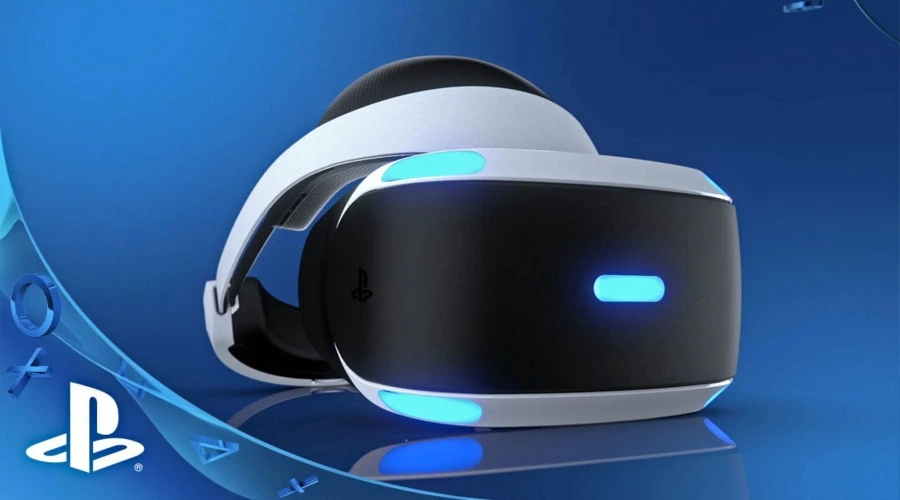 When it first came out, the PS VR was priced at $499 for the full package, which seemed a tad expensive for the normal customer. For now, prices have dropped to $349, and bundles with recent PlayStation VR games like Iron Man VR are available. The headset-only package is $100 less expensive without any extras, but it's getting harder to track down.
PlayStation gamers can look forward to a vastly improved virtual reality journey with the release of PlayStation VR2. However, it's possible that using cutting-edge technology will increase costs.
Putting out a PS VR that costs higher than the system itself is not something Sony will probably do again. The Oculus Quest 2 costs just $299, making it a more wallet-friendly option than the Oculus Rift S, which goes for $400. If Sony is serious about expanding its virtual reality business, the price of the upcoming PlayStation VR won't be more than $499.
Hopefully, Sony will set the PS VR2 price for a complete package in the middle ground between its launch price and its current list price. But the high cost of the necessary parts could limit its options.
PS VR2 Design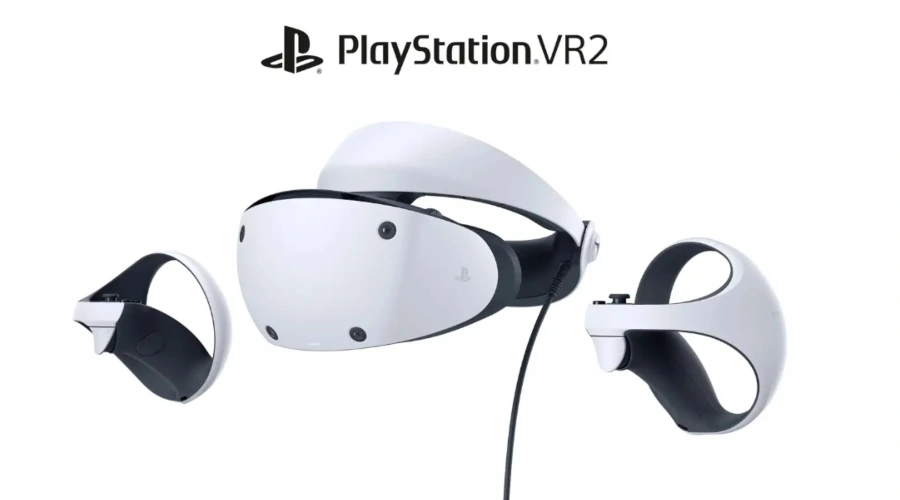 Until now, Sony had been keeping the headset's design under wraps. However, this secret is now officially out. The PSVR 2's design is influenced by the first PlayStation VR headset, which is strikingly similar. According to Sony, the reason for the update was that it would better complement the PS VR2 Sense controller's spherical design.
The PSVR 2's aesthetic borrows ideas from the PS5 game console. It's very noticeable since slot machines also tend to be black and white. Similarly, the PS VR2 was developed with comfort and ease of use in imagination for its user base. People with different-sized heads have tried out the device, and the customizable headbands from the previous model will be carried over.
In addition to being smaller, the PSVR 2 headset will be more lightweight. The significance of this goes beyond what at first glance appears. Furthermore, the movable scope's eyepiece may be adjusted near or far from the face to suit the user's preference. The stereo jack port for the headphones is once again situated on the VR headset's back.
Bit Planet Games, an independent video game developer, shared a photo of what appears to be a PlayStation VR 2 on its Twitter page. However, no such official images have yet been released. Even though the tweet was already removed and the developers claimed it was fake, the screenshots appear to be fairly accurate representations of the official device.
PS VR2 Features and Specs
The PSVR 2's complete technical specifications were unveiled by Sony at CES 2022. To help use the PSVR 2 headset extra bearable, Sony included a ventilation system. Specifications for PSVR 2 are as follows:
| PS VR2 Specs | |
| --- | --- |
| Display Method | OLED |
| Panel resolution | 2000 x 2040 per eye |
| Panel refresh rate | 90Hz, 120Hz |
| Lens separation | Adjustable |
| Field of View | Approx. 110 degrees |
| Sensors | Motion Sensor: Six-axis motion sensing system (three-axis gyroscope, three-axis accelerometer)) |
| Cameras | 4 cameras for headset and controller tracking, an IR camera for eye tracking per eye |
| Feedback | Vibration on headset |
| Communication with PS5 | USB Type-C |
| Audio | Input: Built-in microphone, Output: Stereo headphone jack |
| Weight | < 600g |
The PS VR2 will include 4K HDR screens with 2,000 x 2,040 resolution, and the developers also stated that they would have 110 degrees viewing angles. Compared to the existing PS VR, which features a vision field of 100 degrees and a 1920 x 1080 resolution OLED screen, these improvements are substantial.
This latest equipment takes tracking to the next level by including inward tracking, whereby mounted cameras record your position and motion. In addition to its 3D audio capabilities, the innovative headset also offers eye tracking and headset feedback.
The VR2 can detect your facial movements and react accordingly, saving you the trouble of turning your whole head. One component in the headset generates haptic sensations for the player as they play, and 3D sound further enhances the sense of immersion.
The Senior Art Director Yujin Morisawa said, "One of the areas I wanted to focus on first was the idea of creating a vent in the headset to let air out, similar to the vents on the PS5 console that allows airflow. Our engineers came up with this idea as a good way to allow ventilation and avoid having the lens fog up while players are immersed in their VR games."
Dominic Mallinson, a Playstation spokesperson, also discussed Sony's upcoming wireless Virtual Reality headset. He stated, "Wireless transmission technology is getting better every day. New technologies such as 60 gigahertz allow these options to become possible for VR products."
In addition, the executive brought up the concept of eye-tracking. However, Mallinson considers eye tracking more than just a means of improving the user experience and fine-tuning the display; it may also be used as a key for virtual reality games.
PSVR 2 Games
In its most recent financial statement, Sony said that the PS VR2 headset will ship with twenty or more games. It's hardly unexpected that there are just a small number of confirmed PSVR 2 titles at this time given how far away from release we are now. A small trailer for Guerrilla Games and Firesprite's Horizon: Call of the Mountain was shown off alongside the formal announcement of PlayStation VR2's title in January.
During a company briefing, Sony head Jim Ryan discussed PlayStation's future VR plans. During that, he said, "Right now, there is a considerable amount of money being spent on partnerships with independent and other third-party developers to secure a considerable pipeline of attractive VR content at the launch of PlayStation VR2." Here is the whole collection of verified games:
Among Us VR
Firmament
Low-Fi
Runner
Jurassic Park game from Coatsink
Horizon Call of the Mountain
No Man's Sky
Resident Evil Village
Resident Evil 4 Remake
Sim Kayak VR: Mirage
Samurai Slaughter House
The Walking Dead: Saints & Sinners – Chapter 2: Retribution
Unannounced game from nDreams
Unannounced game from First Contact Entertainment
The sequel to the PlayStation Virtual Reality gadget seems promising. And with all that processing power, the PS5 might provide some remarkable VR experiences.
More to Read: