Apple's next iPhones might carry on the most significant improvements in decades, according to growing speculations about the iPhone 14. According to the leaks, the iPhone 14 may get the slightest improvements we've seen in a long time from Apple. However, the iPhone 14 Pro is expected to receive a significant overhaul. The iPhone 14 Pro and Pro Max are expected to have a slimmer appearance, a quick A16 Bionic chipset, and a crisper primary 48MP camera.
Four latest iPhone 14 variants have surfaced in rumors. Pro and Pro Max models are rumored to have an Always-On Display, a higher-resolution primary camera, and a revised notch for the front camera. There's no way to verify this because it's unofficial, but leakers' expectations seem to be mainly in agreement. Even though we have a pretty good idea of what the iPhone 14 line will look like, we're still cautious because it's still far from release.
All the information we have heard regarding the iPhone 14, including the possible release date and pricing, is discussed in the below section. The iPhone 14 lineup has been rumored to be the 2022 major Apple release this year, so here is what we hope to see in the upcoming iOS devices.
iPhone 14 Leaks: All We Know So Far
It's too early to speculate on an official release date, but we do know when the premiere event will take place: it will be on September 13. You can predict an official launch within a week of the show's premiere. Further, we don't know the price so far. However, the iPhone 13 was priced at $799 / £779 / AU$1,349, so the iPhone 14 is expected to be priced accordingly.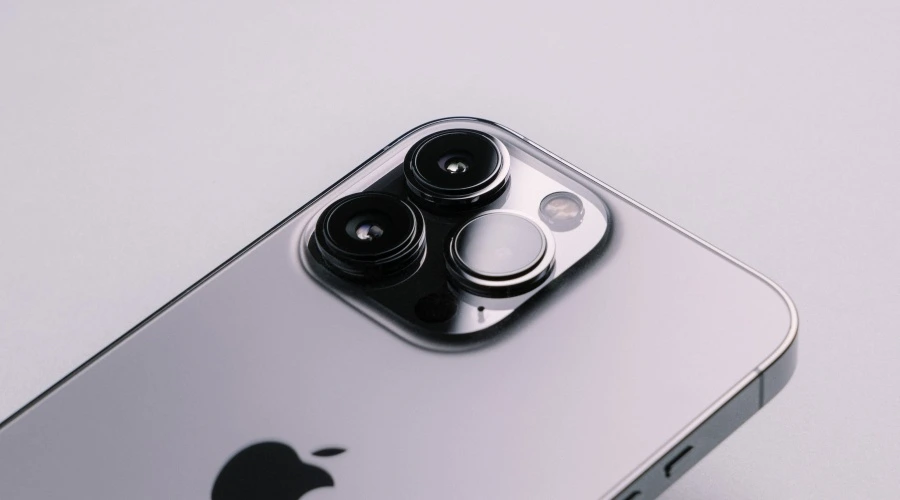 The iPhone 14 and iPhone 14 Pro may sport OLED panels of 6.1-inch or 6.06-inch. We may find a screen resolution of 1284 x 2778 pixels on the iPhone 14 and iPhone 14 Pro Max's expected 6.7-inch (or 6.68-inch) OLED displays. If you choose one of the Pro versions, you might get a refresh rate of 120Hz, while the rest models will operate at a 60Hz refresh rate.
Regarding design, the iPhone 14 Pro and Pro Max could have a punch hole rather than the traditional bezel on the top of the screen. An iPhone 14 Max with a more prominent display could fill the role of the Mini model. Pro and Max models of the Apple iPhone 14 might feature 48MP primary cameras. All variants are expected to include a triple-lens camera, while the basic model will only have two.
A strong A16 Bionic chip may include in every iPhone 14. However, the Pro models might come with up to 8GB of RAM and 2TB of storage, which are now available only on the highest-end models of the iPhone 13 range. However, reports claim that the iPhone 14 and 14 Max could operate using the A15 Bionic chip, which is featured previously in the iPhone 13 versions.
According to some reports, devices may get thicker to accommodate bigger batteries. This approach will definitely boost the battery life. Only the iPhone 14 Pro Max has not seen a capacity increase, but all others do get better, according to a single leaked report.
iPhone 14 Release Date and Price
If you've been keeping track of Apple's new product launches, you'll know that the iPhone 14 is expected to be unveiled during a special event in September or October.
On September 14, 2021, Apple revealed the iPhone 13 lineup, and it had hit the shelves on September 24. If the launch date of September 13 is correct from a leak, we will probably see the upcoming iPhone lineup products by the month's end.
There is, however, a chance of delays in this process. While it appeared that everything was on track for a long time, trial manufacturing had begun in early February, and engineering testing has undertaken as early as March, all signs pointed to a timely launch.
A price rumor for the iPhone 14 revealed four new models, including a Max, but there will be no Mini model as a new Max edition will replace it. The basic iPhone 14 is expected to remain at $799, while the larger iPhone 14 Max is slated to cost $899 on its launch. iPhone 14 Pro may cost $1,099 compared to the $999 cost of the iPhone 13 Pro, which is $100 more expensive. Similarly, the price of the iPhone 14 Pro Max may rise to $1,199. We're crossing our fingers that this price increase is not actual because it will be a real bummer for consumers.
According to another leaker, the standard iPhone 14 Pro likely cost $1,099. Consequently, expecting a price increase for the Pro variants is not out of line.