Do you want to improve the quality of your gaming? You may accomplish that aim with the use of a gaming mouse, which is a useful instrument.
However, configuring a gaming mouse might be frightening, especially for people who are less familiar with computers. But fear not, because, in this article, we will provide a step-by-step guide on how to set up a gaming mouse.
We'll go through everything you need to know to get the most out of your best gaming mouse, from connecting the mouse to your computer to adjusting the buttons and brightness. So take your mouse, and let's begin!
What is a Gaming Mouse?
A computer mouse that is particularly made for use when playing video games is known as a gaming mouse. A gaming mouse is constructed with characteristics that are specifically suited to the special requirements of gaming, in contrast to a conventional computer mouse, which is made for general usage.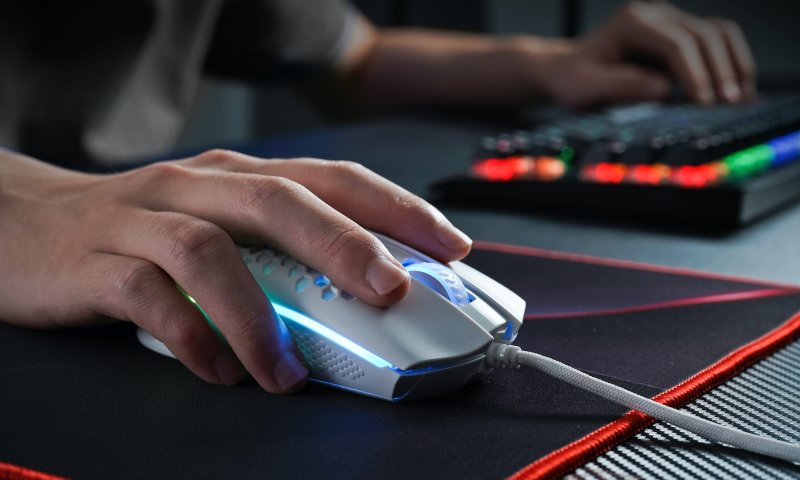 High sensitivity is one of a gaming mouse's essential characteristics. This controls how responsive the mouse is to movement and is sometimes expressed in dots per inch (DPI). Compared to standard computer mice, gaming mice often feature a higher DPI, enabling quicker and more accurate movements.
The ergonomic design of a gaming mouse is a crucial component and the mice frequently have ergonomic shapes and sizes that make them more comfortable to use for extended periods of time. They may also include gaming mouse features like textured grips or movable weights.
Additional buttons on gaming mice are frequently programmable for particular game tasks. This can be especially helpful in games where players must complete a number of tasks fast.
Last but not least, gaming mice may come with extra features like programmable lighting effects or the capacity to save several settings for various games. Together, these qualities provide a mouse that is designed for gaming and can raise a player's efficiency.
How to Set up a Gaming Mouse: Step-by-Step Guide
The procedures to take in order to set up a gaming mouse are listed below. For a full understanding, make sure to read the article through.
Step 1: Choose the Right Gaming Mouse
The first step in setting up your gaming experience is selecting the appropriate gaming mouse. When choosing a gaming mouse, there are a number of crucial elements to take into account, including DPI, wired or wireless connectivity, customizable buttons, and comfort.
DPI:
DPI, or dots per inch, is a measurement of the mouse's sensitivity. The mouse will be more responsive to movement if the DPI is greater, enabling faster and more accurate motions in games. Finding a comfortable DPI level is crucial since using a DPI that is too high will cause you to overshoot and miss your goal.
Wired or Wireless:
In terms of connection, gamers often have a choice between a wired and a wireless mouse. Although a wired mouse may offer a more steady and consistent connection, its mobility is also restricted. On the other hand, a wireless mouse can offer additional mobility but may have connection and battery life difficulties.
Programmable Buttons:
When choosing a gaming mouse, programmable buttons are an additional vital element to take into account. These buttons may be programmed to carry out particular tasks in games, enabling faster and more effective gameplay. You'll need a certain amount of programmable buttons, depending on the games you play and your particular tastes.
Comfort:
The final factor to take into account when choosing a gaming mouse is comfort. Long-term discomfort and even pain or damage can result from using a mouse that is either too big or too little. Look for a mouse that fits well in your hand and is easy to maneuver with an ergonomic design. You may even adjust the weights of certain mice to get the ideal balance for your requirements.
Step 2: Install the Software
The majority of gaming mice come with software that lets you alter the device's settings and functionality. Installing this software is a must before using the mouse. the procedures below to install the software:
Enter your computer's CD drive with the CD that included your mouse.
To install the software, adhere to the on-screen directions.
You may download the software from the manufacturer's website if your mouse didn't arrive with a CD.
Step 3: Customize the Settings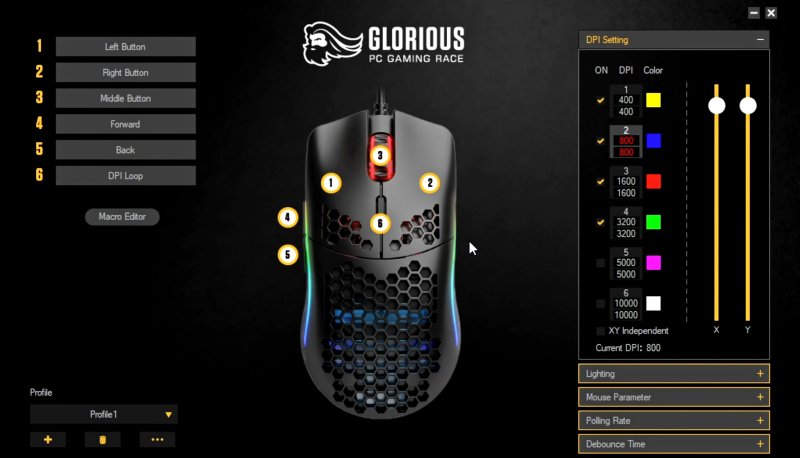 You may change the settings of your gaming mouse after installing the app. The DPI, button assignments, and lighting effects are all adjusted in this manner. Follow these procedures to modify the settings:
The software that came with your gaming mouse should be opened.
Go to the customization or settings section.
Make the parameters as you choose.
Step 4: Test the Mouse
It's crucial to test the mouse after adjusting the settings to ensure everything is operating as it should. Follow these procedures to test the mouse:
Use your gaming mouse to play the game.
Verify that the buttons are functioning properly and that the mouse is behaving as it should.
Step 5: Adjust the DPI
You can change the DPI settings if you discover that the mouse is either too sensitive or not sensitive enough. Follow these steps to change the DPI:
The software that came with your gaming mouse should be opened.
Go to the section for DPI settings.
Make necessary DPI adjustments.
Step 6: Customize the Buttons
Numerous gaming mice have programmable buttons that may be allocated to particular game behaviors. Follow these procedures to modify the buttons:
The software that came with your gaming mouse should be opened.
Go to the section for a button assignment.
Give each button a unique function.
Step 7: Configure the Lighting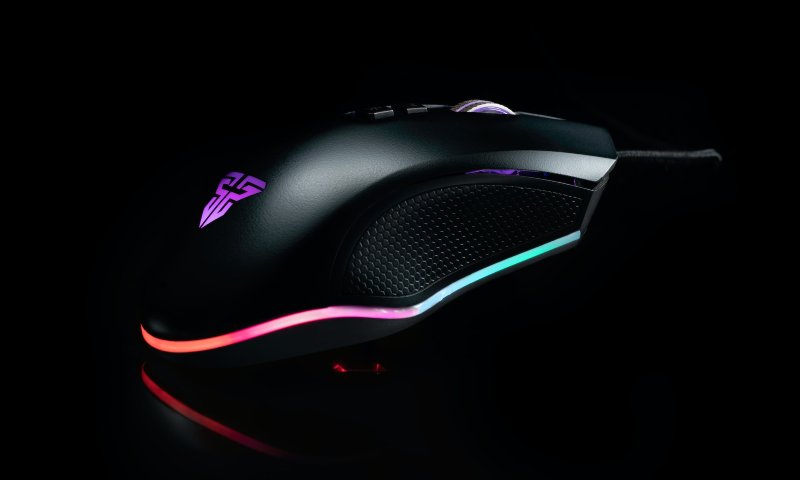 Gaming mice frequently have programmable lighting effects. Follow these steps to set the lighting:
The software that came with your gaming mouse should be opened.
Go to the section on lights.
Select the desired lighting effect, then change the brightness and color settings.
Step 8: Save Your Settings
It's crucial to save your settings once you have tailored your gaming mouse to your preferences. Take the following actions to preserve your settings:
The software that came with your gaming mouse should be opened.
Go to the settings area by navigating.
For your settings to be saved, click the save button.
Step 9: Clean and Maintain Your Mouse
It's crucial to frequently clean and maintain your gaming mouse to keep it functioning properly. Use these procedures to maintain and clean your mouse:
Unplug your mouse from your computer and turn it off.
Clean the mouse's surface with a gentle, dry cloth.
To clean out the mouse's crevices of any dirt or debris, use a tiny, soft-bristled brush.
To clean the sensor and the buttons, use a cotton swab bathed in rubbing alcohol.
Before re-plugging it in and using the mouse, give it time to fully dry.
Gaming Mouse is Not Limited to Only Gaming
A gaming mouse is not just limited to gaming. Its high precision and accuracy make it a useful tool for a variety of tasks, including graphic designing, video creation, audio creation, and web browsing.
A gaming mouse's high sensitivity enables precise movements, which may be particularly helpful when dealing with complex designs or while editing films and audio. Its programmable buttons may also be configured to carry out particular tasks in different programs, boosting productivity and efficiency even further.
A mouse designed for gamers may significantly increase your accuracy and speed, whether you're a skilled graphic designer or just want to browse the web, making it a worthwhile purchase for anybody who needs precision in their job. Therefore, think about investing in a top-notch gaming mouse if you want a dependable and precise mouse for any form of task.
Conclusion
In conclusion, configuring a gaming mouse may seem like a difficult operation, but with the correct procedures and resources, it can be a quick and easy procedure.
You may improve your gaming experience and advance your gameplay by picking the best gaming mouse and following our step-by-step instructions.
Do not forget to change the mouse's settings to your preference, including the DPI and assigning the buttons to particular functions. Don't forget about comfort and ergonomics too, since these aspects may significantly affect how well you play and how enjoyable the game is overall.
This was all about how to set up a gaming mouse. With these tips in mind, you'll be on your way to enjoying your new gaming mouse and all of its benefits.
More on Gaming Mouse: