The speculation surrounding Apple's next device, the iPhone 14, is heating up as the device's expected release date of September approaches. All the supposed iPhone 14 leaks and rumours have given us an excellent idea of what's coming.
However, the standard-sized Apple iPhone 14 may look and function similarly to the Apple iPhone 13, with increased efficiency and productivity and maybe better specifications. Additionally, we will see iPhone 14 Max/Plus in this lineup with a more prominent 6.7 inches display.
It is speculated that the iPhone 14 Pro versions would feature a more substantial overhaul, doing away with the iconic screen top-notch in favour of a punch-hole and pill-shaped dual display cut style. The iPhone 14 Pro and 14 Pro Max are expected to include an upgraded primary sensor and enhanced specifications. Below, you will find all the information we have on the iPhone 14 series thus far.
Apple iPhone 14 Models
Ming-Chi Kuo, a highly regarded Apple insider, predicts that four new iPhones featuring two improved 'Pro' editions will be released this fall. But here's the scary part: A significant price hike may be forthcoming. Different from the iPhone 13 and 12, the 14 is believed to not have a smaller, 5.4-inch iPhone 14 Mini, according to various sources.
A new larger 6.7-inch model of the iPhone 14 Max could be what Apple announces as a replacement. In terms of size, it will be identical to the existing iPhone 13 Pro Max. However, it features a larger display and battery, making it ideal for individuals who are on short but wish to have a wide-screen device and don't want to shell out more money for the Pro models.
iPhone 14 Leaks, Release Date, and Price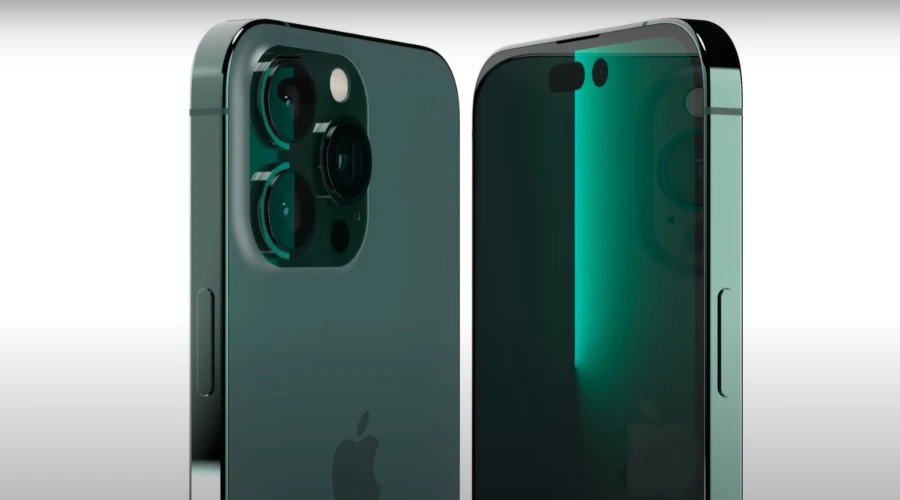 A recent analyst assessment could have disproved the rumoured storage bump for the iPhone 14 Pro. The latest source claims Apple will pre-order 90 million iPhone 14s in preparation for its debut. There has been speculation that Apple will boost the price of the iPhone 14 Pro. However, the regular iPhone 14 is not likely to go up in cost.
On Tuesday, September 14, 2021, the Apple iPhone 13 was officially unveiled. Since Apple's releases have typically occurred on the second Tuesday of September, the release of the iPhone 14 might take place on September 13, 2022. 
On the other hand, reliable source Max Weinbach predicts the new iPhone will debut on September 6, which is a week ahead of the expected date. He speculates that pre-orders might go live on September 16, indicating a delivery date of September 23. As Apple has reportedly already begun preparing for the iPhone 14's reveal, the upcoming devices are expected to be unveiled next month.
In terms of Apple iPhone 14 price, it has been speculated that the iPhone 14 Pro versions may see a price hike of around $100, though, in exchange, they may ship with 256GB of storage as standard, up from the current 128GB. The iPhone 14 Pro could cost as much as $1,099, while the iPhone 14 Pro Max may come with a price tag of $1,199. According to rumours, the new iPhone 14 Max will cost $899 while the basic iPhone 14 will remain at $799 (a remark confirmed by Twitter leaker Dohyun Kim).
According to 란즈크, Apple is to maintain the basic model of the iPhone 14's price at $799. pic.twitter.com/STQlwSfskf

— Dohyun Kim (@dohyun854) August 2, 2022
iPhone 14 Design
The iPhone 14 design is expected to undergo significant changes. To summarize, Apple's future phone may have a significantly different design than the iPhone 13.
However, if we consider all the reports that have surfaced now, the iPhone 14 will reportedly bear a striking resemblance to the iPhone 13. In contrast, the iPhone 14 Pro models will keep the straight edge design yet remove the display notch in favour of a couple of cutouts: one is expected to be round for a front shooter, and the other is expected to be pill-shaped for Face ID scanners. A supposed shot from the supply chain showing the screens for all iPhone 14 versions has lent validity to these reports.
That confirms none of the iPhone 14 versions will feature Touch ID functionality. Apple has updated Face ID in iOS 15.4 to identify a genuine person even if they're hiding their identity behind a mask, and that won't hurt more than we thought it would. It's incredibly effective, suggesting Apple has found a way to avoid using fingerprint-based authentication.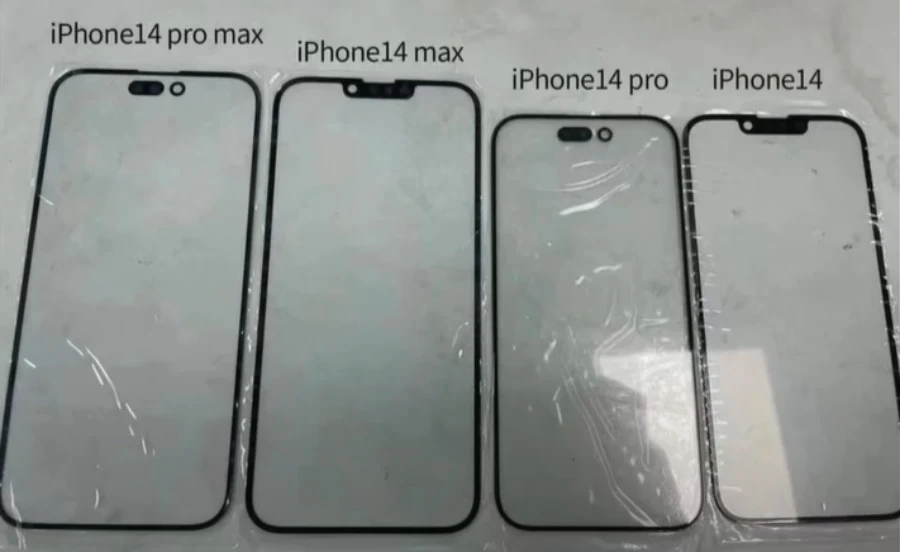 While Ming-Chi Kuo claims a bigger unit is required to accommodate a 48MP camera, specific blueprints suggest that the iPhone 14 Pro models, including raised camera, are more extensive on the iPhone 14 Pro. There is little chance that the basic iPhone 14 will acquire sensors in line with its back. As per rumours, the regular iPhone 14 will be followed by iPhone 14 Max, with the Pro variants expected to feature a fascinating aesthetic. The 6.7-inch display of this device is intended to satisfy the demand for a larger-screen iPhone without the astronomical price tag of the iPhone 14 Pro Max.
The possibility of USB-C support on the iPhone 14 has been bandied for quite some time. There isn't much detail, but it seems that the iPhone 14 series will continue to use the Lightning connector, and the first iPhone with a USB-C port won't arrive before 2023; we may see it in iPhone 15.
It has been speculated that the iPhone 14 will be available in blue, green, purple, white, black, and red. However, the iPhone 14 Pro will be available in green, purple, gold, silver, and graphite. If this rumour turns out to be accurate, it would completely change the situation; a "Pro" model iPhone will also appear in purple, which we have never seen before.
Apple iPhone 14 Display
There will apparently be a 6.1-inch basic iPhone 14, a 6.5-inch iPhone 14 Pro, and a 6.7-inch iPhone 14 Max/Plus/Pro Max. This would represent a significant shift in the iPhone line. Thus, the 5.4-inch tiny has been discontinued.
According to information leaked by Shadow Leak, the iPhone 14 will come with a 6.08-inch (up to a 6.1-inch after rounding) panel, while the iPhone 14 Max would sport a 6.68-inch screen (rounded up to 6.7 inches) – that's identical to Apple's iPhone 13 and iPhone 13 Pro Max. There is a possibility that additional bezels will force the Pro editions to grow in size to 6.12 and 6.69 inches.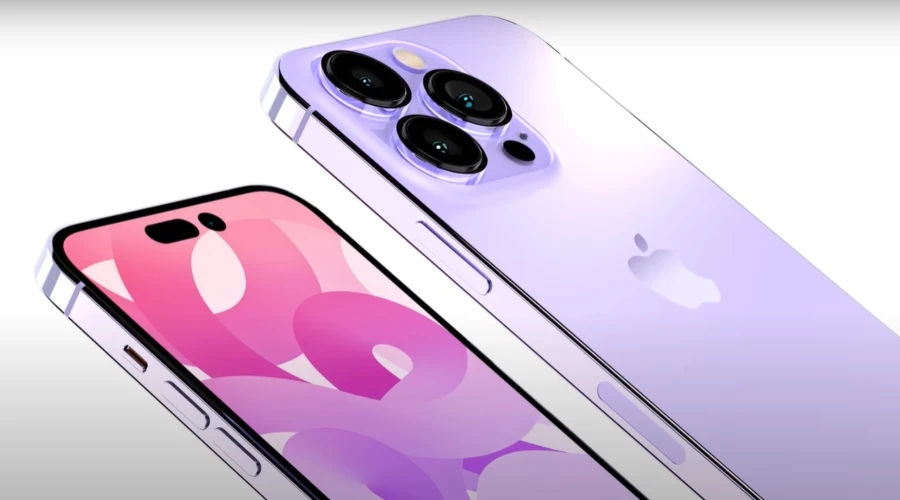 In addition to the usual alterations to the notch, rumours suggest that the ProMotion technology introduced in the iPhone 13 Pro will make its way to the iPhone 14 and 14 Max. Therefore, not just Apple's priciest flagship phones, but every one of them, can run at 90Hz or higher in refresh rate.
According to rumours, the iPhone 14 Pro would have an always-on screen thanks to the incorporation of panel technology. Bloomberg's Mark Gurman claims the always-on display is also on the way included in iPhone 14 Pro. It will showcase the weather, calendars, activities, and other info on the lock screen while maintaining battery life.
If the upcoming iPhone lineup can show this data on the screen with no need to open the handset, they will have a distinct advantage over the finest Android smartphones. In spite of that, the iOS 16 beta seems to indicate an always-on display functionality, while the normal iPhone 14 is believed to remain only with tried-and-true lift-to-wake mode instead. Consequently, any always-on display features will probably be supported by the iPhone 14 Pro's adjustable refresh rate.