The high-end iPad pair saw major revisions in Apple's iPad Pro lineup from the previous year. Not only did the 12.9-inch version have a newer and better Mini-LED screen, but Apple also added their desktop chip, the Apple M1, to it. That helps tablets take advantage of the same outstanding computing performance and battery management we experience in laptops and computers.
Even though we have not gotten the official statement regarding the iPad Pro 2022 release in Apple's Peek Performance which was held in March, that's not the fact that we will not see this year's latest iPad. Like the iPhones or other Apple products, the company also adds a new device to the iPad lineup every year, which is why we should not lose our hopes.
The iPad Pro 2021 was the best major upgrade we have seen before. So, whatever Apple has planned for 2022, we can't wait to see it.  Not many rumors have been circulating recently. Further information on the new iPad Pro, including its release date, is expected to be announced shortly.
After several iterations of similarly designed tablets, there have been whispers that the next iPad Pro 2022 will be a complete revamp of the franchise. To avoid being overwhelmed by the forthcoming Samsung Galaxy Tab S8 series, Apple must release an excellent iPad Pro (2022) that exceeds the fans' expectations. For instance, if the anticipated Tab S8 Ultra is as powerful and influential as rumors say, it would be a game changer.
Below, we present all the information regarding the Apple iPad Pro 2022 release date, most recent rumors, and features.
iPad Pro 2022 Release Date and Price
The last piece of information is that we anticipate the release date of the iPad 2022 to be sometime in late September 2022, following its announcement at the Apple event, where we will see the iPhone 14 launch. A trusted source, Bloomberg reporter Mark Gurman, has predicted that the iPad Pro 2022 will be released in the fall. He estimated that the rollout would occur between September and November of 2022. It seems reasonable given that Apple has always unveiled and announced new iPad Pro devices in the fall. This is true even for the rumored 14-inch iPad, which is widely expected to appear in 2023's start.
The iPad Pro 2022 will likely be the next high-end offering from Apple. If the speculated mini-LED panel is implemented, we anticipate a minimum of a $100 increase in the price of the 11-inch device compared to last year's 12.9-inch version. The price range for the iPad Pro 11 (2021) was from $799 (£749) to $2,099 (£1,899). The 12.9-inch version, meanwhile, was priced at a minimum of $1,099 or £999 and a maximum of $2,399 or £2,149.
Interestingly, a source of information on the iPad Pro (2022) suggests that the tablets would be cheaper than expected. According to rumors, the 11-inch model with 128GB of storage would price at $799, whereas the 12.9-inch model will have a $1,099 price tag. These numbers are lower than the 2021 model's, indicating that the 2022's iPad lineup may be more accessible on the budget.
Apple iPad 2022 Design
Since last year, Apple has been working to unify the styling cues throughout its line of products. The design of the iPhone 13 and iPad Mini 6 is the actual statement for this as they have a similar appearance to extensive iPad Pro devices. We, therefore, anticipate that Apple will not wholly shake things up with the iPad Pro's anticipated 2022 redesign. It's expected that several improvements will be made, and rumors have been flying about them.
The iPad Pro lineup of 2022 is predicted to be available in the same 11-inch and 12.9-inch screen sizes as its predecessor. A few rumors about potential design modifications for the 2022 iPad Pro have surfaced. The latest iPad Pro 2022 leak says it would resemble the iPad Pro 2021, except for the Smart Connector, which is expected to have expanded from three pins to four on both the top and bottom edges. In addition to making it easier to charge accessories, this may suggest that wireless charging is on the horizon.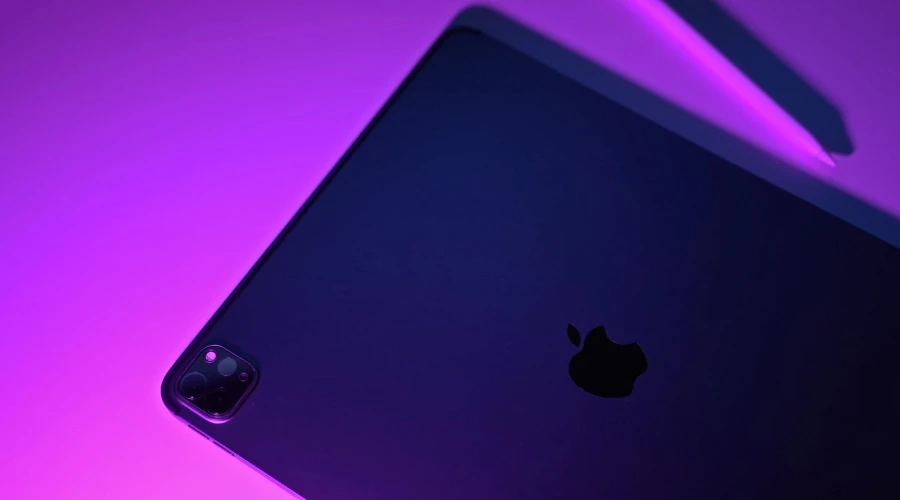 Further, Apple may incorporate a notch into the iPad Pro's design, just like the 2021 Macbook Pro. We will also see it on its stiffly anticipated competitor Samsung Galaxy Tab S8 Ultra. A recent story from 9to5Mac suggests that Apple is still weighing its options about this potential change. Since the iPad Pro employs FaceID for verification, the space required for the camera is far more extensive than it is on the company's greatest MacBooks, which could explain why the iPad Pro has a notch.
A widespread leak claims that the 11-inch iPad Pro (2022) will finally get a Mini-LED screen which did not feature in the 2021 lineup. With a fantastic track record, Ming-Chi Kuo predicted that the iPad Pro 11-inch and the MacBook Air would receive the mini-LED modification in 2022. The iPad Pro 12.9 (2021) has demonstrated that the new display technology significantly improved above the regular Lcd screen in previous-generation tablets. It creates rich colors and deep blacks, and its brightness is simply remarkable. In a tweet posted at the end of January 2022, Twitter leaker @Dylandkt predicted that "all iPad Pro models will have a MiniLED display."
Another rumored redesign feature, courtesy of Bloomberg's Mark Gurman, involves adding a glass back to facilitate wireless charging. We know that Apple includes this component in its non-SE iPhones. But for now, it is speculated that future models may be capable of recharging additional devices wirelessly, including the iPhone, Apple Watch, and AirPods. That seems like a logical progression toward the future aim of device-to-device wireless charging.
Word on the street says Apple will soon raise the stakes on the largest iPad display size from 12.9 inches to 15 inches. Since the original iPad Pro was released in 2015, Apple has not offered a more prominent display option than 12.9 inches.
Supply chain sources claim that Apple vendor BOE is developing massive 15-inch Oled displays that may theoretically find their way into an upcoming iPad. Furthermore, in June 2021, reputable Bloomberg journalist Mark Gurman said that Apple has been experimenting with 14-inch-16-inch iPads and that these models will "continue to blur the lines between tablet and laptop." A 16-inch MacBook Pro user will find the 12.9-inch display extremely cramped, as stated by Gurman.
An Apple iPad Pro with a 14.1-inch screen is allegedly in the works, according to DSSC expert Ross Young, who asserted in July 2022. This device might debut as soon as 2023.
Confirmed the 14.1″ iPad Pro is being developed with our supply chain sources. It will have MiniLEDs and ProMotion. Not sure of the timing, but early 2023 may be more likely.

— Ross Young (@DSCCRoss) June 9, 2022
iPad Pro 2022 Specifications and Features
Unusually, Apple has confirmed several upcoming upgrades and new adaptive capabilities for iOS 16 and iPadOS 16 coming in late 2022. Although, these may not be limited to the iPad Pro line. Many functions are explicitly intended for iPhone, and if we talk about it, Door Detection is one of them. But, Apple will also introduce many features tailored specifically for the iPad.
Live Captioning is expected to be one feature the users will get in iPadOS 16. Video chats on platforms like Zoom and FaceTime and social media networks including Instagram and Snapchat will benefit from the feature's ability to caption the audio being broadcast instantly. Additionally, the capability can be applied in the everyday world to enable captioning whenever speaking to a nearby person. Similarly, the iPad Pro 2022 may include a camera configuration similar to the iPhone 13 that would offer high-quality images and advanced video effects like Cinematic mode, according to the 9to5Mac story.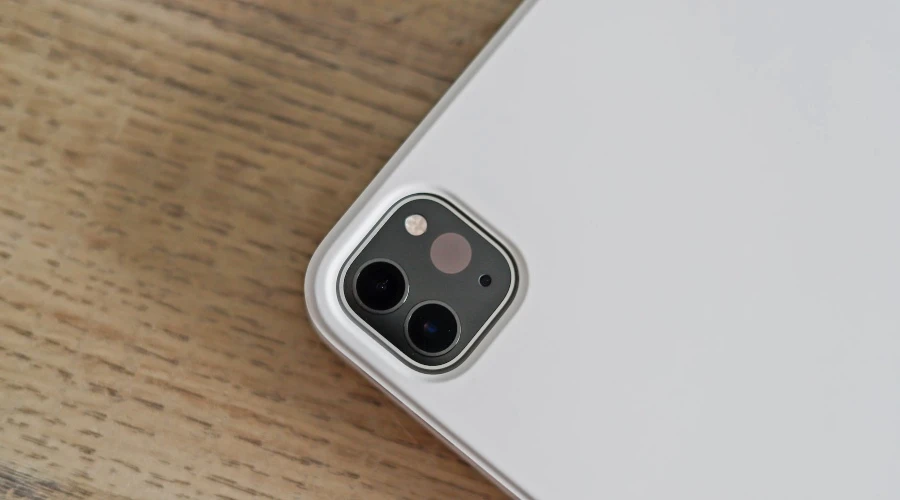 The insane firepower of Apple's professional tablets is partial since the company only uses the most powerful processors in all of its iPad Pros. The M1 chip debuted in the iPad Pro 2021 for the first time, and Apple included it in iPad Air later. But for now, the users want something more advanced in the manufacturer's latest iPad Pro.
So, a possible Apple iPad Pro processor is the M2. At WWDC 2022, Apple introduced the M2 chip, which can find in the MacBook Air 2022 and the MacBook Pro 2022. The new iPad Pros may also be powered by Apple's next-generation M2 chipset, which is expected to launch in 2022, according to leaker @dylandkt. According to Bloomberg's Mark Gurman, the M2 may be in the works for the upcoming iPad Pro. The latest technology, he claims, would feature an eight-core and a CPU that is somewhat quicker than the M1.
Reports have surfaced suggesting that the next iteration of the iPad Pro would prioritize landscape mode by placing the Apple logo and cameras on the device's back in a horizontal position. One possible implication is a change in the aspect ratio, but that's all conjecture just yet. However, the leaker in question is allegedly unsure if the update would arrive in the iPad Pro 2022.
There is a chance that Touch ID will come back on the next iPad Pro, which would please its many fans. For some time, Apple has reportedly been developing in-display Touch ID. Sadly, there is no indication that it will be available for the iPad Pro anytime soon; however, we will see it on iPads before it comes to iPhone devices.
Things We Would Prefer to See in Latest Apple iPad 2022
The iPad Pro is a highly pricey device, and if you add in the cost of accessories such as an Apple Pencil, a keyboard pad, a case, apps, and much more, you need to pay a lot of money. But, we have heard that the upcoming iPad Pro 2022 price will be low compared to the previous year's models.
The 2021 iPad Pro's battery life is decent, lasting 9-10 hours when used for typical web surfing, video streaming, etc. But, battery life is not reasonable because these are routine everyday tasks. Finding ways to enhance battery life is essential by incorporating power-saving software tweaks or just cramming in a larger battery. The current charging power of 18W is unsatisfactory. Thus any improvements in this area are also welcome.
A RAM limitation may discourage programmers from developing apps that demand more significant resources, resulting in long-term effects for iPad applications. We hope this limit is removed in time for the iPad Pro (2022).
The iPad Pro shines when paired with two official Apple iPad accessories, the Apple Pencil for sketching and the Smart Keyboard for turning it into a pseudo-laptop. Because Apple earns so much money from offering these extras independently, no immediate changes are expected, but hopefully, Apple will plan to deliver something unique in the future.