In today's fast-paced world, businesses are increasingly turning to electronic signature solutions to streamline their document-signing processes. With a wide range of eSignature software available in the market, it's essential to know how to use these tools effectively.
In this blog, we will explore the best practices for using eSignature software, discuss various E-signature solutions, and help you make the most of e-sign document online platforms.
Choose the Right E-signature Software
There are multiple E-signature solutions available, each with its unique features and capabilities. When selecting the right eSignature software, consider factors such as ease of use, integration options, security, and pricing.
A reliable electronic signature platform should comply with global regulations like the eIDAS and UETA and offer robust authentication methods.
Ensure Document Security
When using e-sign document online services, it's vital to maintain the confidentiality and integrity of your documents. Choose an eSignature software that provides advanced security features, such as end-to-end encryption, audit trails, and tamper-evident seals. This will ensure that your electronically signed documents are legally binding and secure.
Simplify the Signing Process
One of the main benefits of using electronic signature solutions is the ability to streamline the signing process. To achieve this, create reusable templates for frequently used documents and leverage features such as bulk sending and automated reminders. This will save you time, reduce errors, and enhance your overall productivity.
Integrate with Other Applications
To maximize the benefits of your esignature software, integrate it with your existing applications and workflows. Most platforms offer integration options with popular tools like CRM, project management, and document management systems. Seamless integration will allow you to manage and track your esign documents efficiently.
Train Your Team
To make the most of your electronic signature platform, ensure that your team is well-versed with the software and its features. Provide comprehensive training and resources to help them understand the functionalities and benefits of using eSignature software. This will lead to higher adoption rates and improved efficiency across the organization.
Monitor and Analyse Usage
Regularly monitoring and analyzing your eSignature software usage can help you identify areas for improvement and optimization. Track key performance indicators (KPIs) such as the average time taken to sign documents, the number of completed transactions, and user engagement. Utilize this data to make informed decisions and enhance your digital signing processes.
The Most Popular Electronic Signature Platforms:
Electronic signature platforms have gained popularity across various industries due to their ability to streamline workflows, reduce costs, and improve overall efficiency.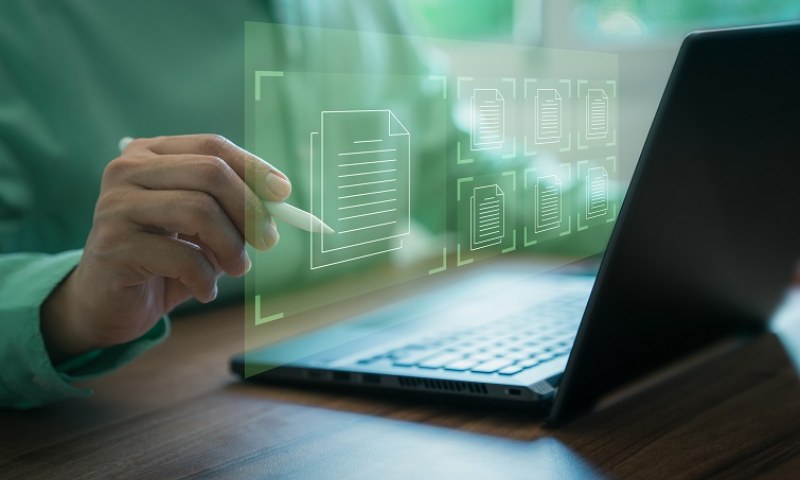 Here are a few eSignature platforms and some industries that make use of them:
DocuSign
Industries: Real estate, finance, healthcare, legal, education, and technology
DocuSign is a popular eSignature platform that offers a wide range of features and integrations, making it suitable for numerous sectors.
Adobe Sign
Industries: Government, healthcare, education, legal, finance, and technology
Adobe Sign, formerly known as EchoSign, is another well-established eSignature solution that seamlessly integrates with Adobe's suite of products and other third-party applications.
HelloSign
Industries: Human resources, sales, marketing, and legal
HelloSign is a user-friendly eSignature platform that offers an API for easy integration with other software and is often used by small to medium-sized businesses.
KONSIGN
Industries: Finance, insurance, technology, real estate, and retail
KONSIGN is a growing eSignature solution that provides secure, legally compliant electronic signatures and is designed to cater to a variety of industries.
PandaDoc
Industries: Sales, marketing, human resources, and legal
PandaDoc is known for its comprehensive document management capabilities, making it an ideal choice for businesses looking to streamline their document workflows alongside eSignatures.
SignNow
Industries: Healthcare, real estate, legal, finance, and technology
SignNow is a versatile eSignature platform that offers a range of features, including mobile signing and advanced form-building tools, suitable for many industries.
These electronic signature platforms have found their way into numerous sectors, catering to the unique needs of each industry. As more organizations continue to adopt digital transformation strategies, the use of eSignature solutions will likely become even more widespread.
Conclusion
By following these best practices for using eSignature software, you can streamline your document signing processes, improve efficiency, and maintain document security. Remember to choose the right Esignature solutions that cater to your organization's specific needs and ensure seamless integration with your existing systems.
With the proper implementation and training, electronic signature technology can significantly enhance your business's digital workflow.