Today is the 2nd and last day of this October 2022 Amazon Prime Early Access deal. During this event, when we constantly looked around for the best available offers for all Prime members, we were caught off guard by the unbelievable price of $999 for a Zotac Gaming Nvidia RTX 3090 Ti 24GB graphics card, which you can get right away with 47% off.
But unfortunately, only Amazon Prime subscribers can access this fantastic deal. Don't worry; you can start your free 30-day Amazon Prime trial today, or as a student, you can receive six months of Prime Student for free.
Nvidia GeForce RTX 3090 Ti at 47% Off ($999)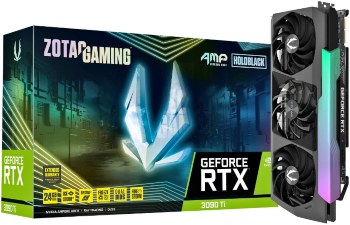 Understandably, RTX 30 series card prices would fall in anticipation of the imminent release of the RTX 40 lineup GPUs. However, I was startled to discover that a capable 24GB GeForce RTX 3090 Ti went on sale at a discounted price. If you don't have thousands of dollars to buy the latest RTX 40 graphics card, it's an excellent time and the best opportunity to upgrade your system with this powerful GPU if you have a spare budget.
We all understand that the 40-series cards pack a punch. However, with that increased strength comes an increase in the cost. The GeForce RTX 30 family graphic cards are mighty, so if you've been wanting a 3090 Ti but couldn't obtain it when it was released, this is an offer you can't pass up.
More Prime Early Access Deals